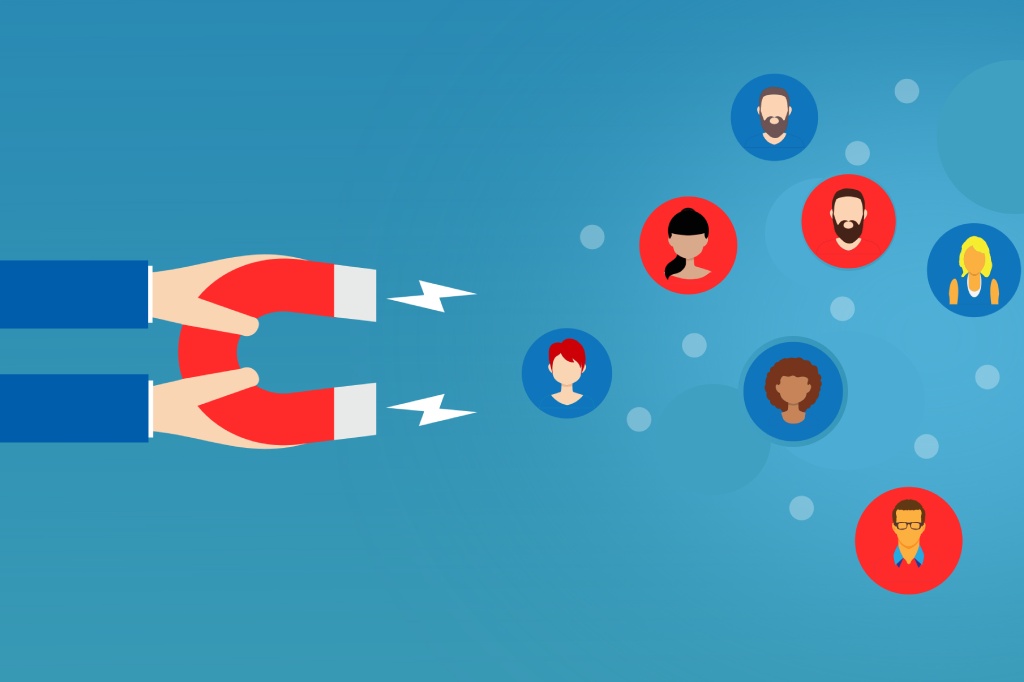 Estimated reading time: 5 minutes
The focus of the holiday season for retailers is customer acquisition. Getting those holiday numbers in during the biggest spending season of the year. But do you put any thought into what happens after the holidays? Specifically, customer retention!
You may have a beautifully mapped out marketing plan already well under-way: Stunning site design, active and engaging social media content, a killer sale. But if you haven't thought about keeping those customers around, you are missing a golden opportunity.
The Beauty of a Repeat Customer
There are plenty of benefits to be had from repeat customers. Tangible, chartable, and profit-driving benefits. Here are some quick figures for you so you can get a better understanding of exactly why customer retention is so important for sustainable success:
Returning customers spend 3x more than first-time shoppers (Jilt)
Attracting a new customer is 6-7 times more costly than keeping an existing one (Nextiva).
A 5% increase in customer retention can lead to a 25% increase in revenue (HubSpot).
Obviously, there is money to be made (and saved!) by keeping customers you already have. But how do you turn those gift buyers into loyal shoppers? Here are a few key ways.
Focus on Your Service
Customer service is #1 in earning a consumer's trust, and keeping them coming back (Nextiva). With the huge number of options in the online retail space, offering top-notch service is more important than ever. That goes beyond being polite and friendly (though those qualities definitely count). Offering excellent customer service includes several factors:
Friendly mannerisms and tone of voice: Again, while not the only factor in good service, they are still critical.
Easy returns: Providing the option of an easy return will encourage 96% of consumers to shop with you (Narvar).
Being helpful: While you may not be able to approach a shopper and offer help as you would in a brick-and-mortar store, there are other ways. Having online chat, a clearly listed phone number, and even "suggested product" sliders are all ways to provide assistance.
Remembering a pleasant experience the first time around is the easiest way to convince a customer to come back again.
Reward Them…Literally
Offering some sort of reward or loyalty points is a great incentive to bring shoppers back into the fold. Not only do point systems tempt the shopper with discounts, freebies, and other bonuses, but they are a great way to encourage engagement.
Email: Of course, in order to qualify for or redeem any points, the customer needs to create an account, providing their email address. That's an excellent opportunity to opt the shopper into newsletter updates or special email offers (with their consent, of course).
Social: Offering reward points for social engagement such as sharing, tagging, or "liking" posts encourages shoppers to earn without having to spend. While you may not see immediate and direct sales from this sort of engagement, you DO get free word-of-mouth marketing!
Reviews & Ratings: As an easy way to earn rewards, encourage your shopper to leave reviews. Not only do people love feeling heard, it also helps incentivize other shoppers to purchase. 93% of consumers look towards reviews to help with their purchase decisions (Qualtrics).
Purchases: The big player here is providing rewards for purchases. There's a reason so many credit card companies offer cash-back, points, and other rewards just for spending with them. It works!
Reward and loyalty points are fairly low-stakes, both for yourself as a business owner, and for the customer. Your shopper can earn points for making a purchase they were already looking to make, they participate with the brand to earn more, and they come back for further purchases to use the points.
If you don't have one already, contact Glendale about integrating a points system like Zinrelo or Miva Points & Loyalty onto your site.
Reach Out Again
Retargeting: it doesn't sound particularly pleasant, but in reality, it's the simple act of using the information you've already collected to try and turn a one-time-shopper into a repeat customer.
You likely send out an order confirmation email after the purchase, right? Include a general coupon code in the email to thank them for their purchase. It's likely the email will be opened (since the customer is expecting an email from you already), and if you catch them while you're still in the holiday season, they may find a gift for a different person, as an excuse to use the coupon.
Do you send out a review email, asking your customer for feedback? If not, then you should. It's an additional opportunity to provide a coupon or special "thank you" offer for their time.
If your customer has opted into newsletters or special offers during the checkout process, use their profile (ie. demographic info) and behavior (ie. browsing and purchasing habits) to tailor an ad specifically to them. Glendale can help you set up a service like Ryzeo or Sendlane to make targeted and segmented email marketing easier for you. Make your email conversational, and remind the customer of their previous purchase. Help them recall the excellent experience we're sure you gave them the first time they shopped with you.
Be wary, however, of offering too many coupons. We all know those retailers that are always offering coupons or having big sales. We've essentially been trained not to shop at those stores unless there's a discount involved. By providing the shopper with huge price reductions almost back-to-back, the perceived value of the items falls. If the retailer can offer those prices so regularly and still be profitable, surely the items aren't worth the full price, right?
Shift Your Perspective
While advertising and acquiring new customers is, of course, important (you can't have repeat customers if you don't get new customers, after all), it shouldn't be the sole focus of your marketing strategy.
Keep these tips in mind as you move through the rest of the holiday season, but also consider these tips year-round. Save money, earn more, and grow your brand through thoughtful customer retention.