Skill Level: Beginner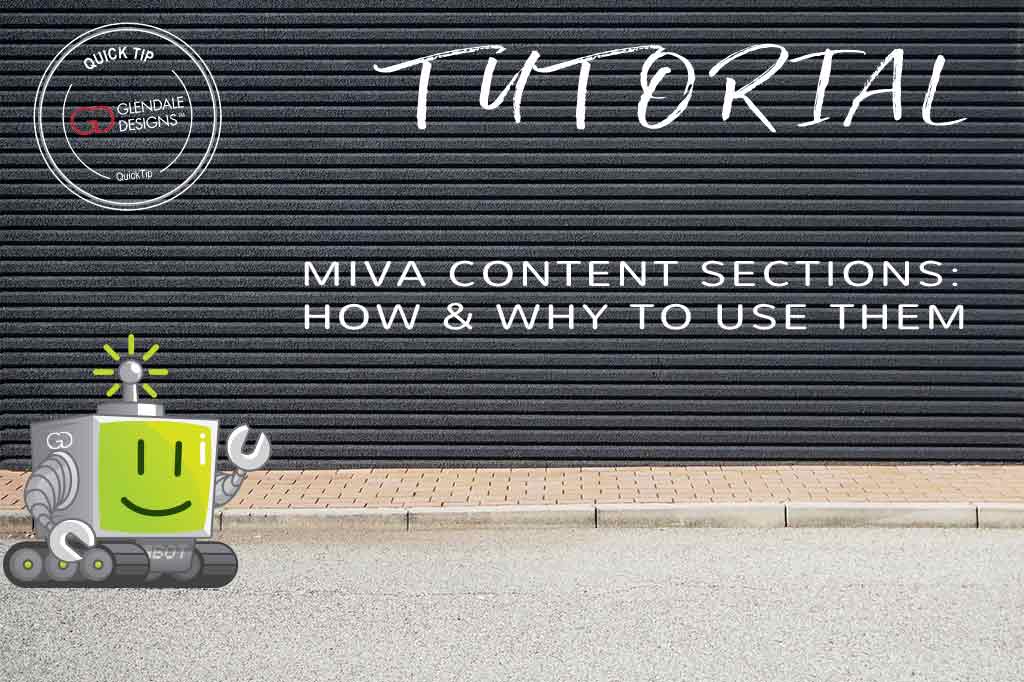 Estimated reading time: 4 minutes
If you've had your site done by Glendale Designs, then you'll be making use of Miva's ReadyTheme Content Sections. If you aren't using them, then you absolutely should. We're going to give you a brief overview of exactly what content sections are, and why you should be using them.
What Are They?
Content Sections are a tool in the ReadyTheme section of Miva, made specifically to increase usability for those users who are less tech-savvy. As a way to update your site without potentially disrupting code, Content Sections are fairly straightforward.
While they are easy to use and update, they also contain some important site content, ranging from images and buttons to text and forms. Your developers may have set up some Content Sections that they do not recommend you editing, but for the most part, they are fully accessible.
Generally speaking, ReadyTheme Content Sections contain textual content, which are often used to house code for forms, buttons, and image references. The part that you'd edit, however, is the text. They are used in addition to – and in conjunction with – Pages. It's an easy way for you, the store owner, to update information on your site like the About Us, FAQ, or Policies text.
Why Should You Use Them?
As I mentioned above, Content Sections are user-friendly. They are specifically to make it easier for non-developers to update a website. This is an awesome piece of functionality as it cuts costs, saves time, and reduces stress and errors.
We've all had situations with customers that prompt immediate changes in policy. Updating your FAQ or policy pages as soon as possible becomes a critical task and you can't afford to wait for a third-party/developer to make the changes for you. But you also don't want to risk making edits to pages that contain some important code. Being able to quickly locate your "Policies" Content Section and update the text yourself saves you time, money and hassle.
This is exactly why Glendale uses Content Sections in the sites we work on. Picture reaching into your cutlery drawer for a fork. The forks are the text content, and the knives are the code. Knives can be dangerous, and it can be equally as risky diving into code that you're unfamiliar with. Using Content Sections is like using a cutlery organizer. It allows you to reach safely into the drawer and find exactly what you need, without the risk of getting hurt.
How Do You Use Miva content Sections?
If you've got ReadyTheme Content Sections already employed on your site, editing them is a very easy process. As easy as 1, 2… not even 3! Follow along this two-step process to take your site content into your own hands.
STEP 1: Find Your Content Section
Begin on the home screen.
Click on the ReadyTheme button.
Navigate to the Content Sections Tab.
Search for the content section you'd like to change. Hopefully, your developer has named it something that makes sense. Otherwise, you may have to take a bit more time to find the appropriate section you'd like to edit.

STEP 2: Make Your Edits
Be sure to keep your text between the tags. If you are unfamiliar with HTML terminology, tags are the coding in < angle brackets > that will format the way your text looks on the page, and potentially add in features like images, buttons, forms, etc.
Add/edit your text.
Click the blue Save button.
Refresh your website to see the changes you've made.
**Tip: If you have a large amount of text in your Content Section and want to edit a specific portion, press ctrl+F on your keyboard to search within the section for the text you'd like to change.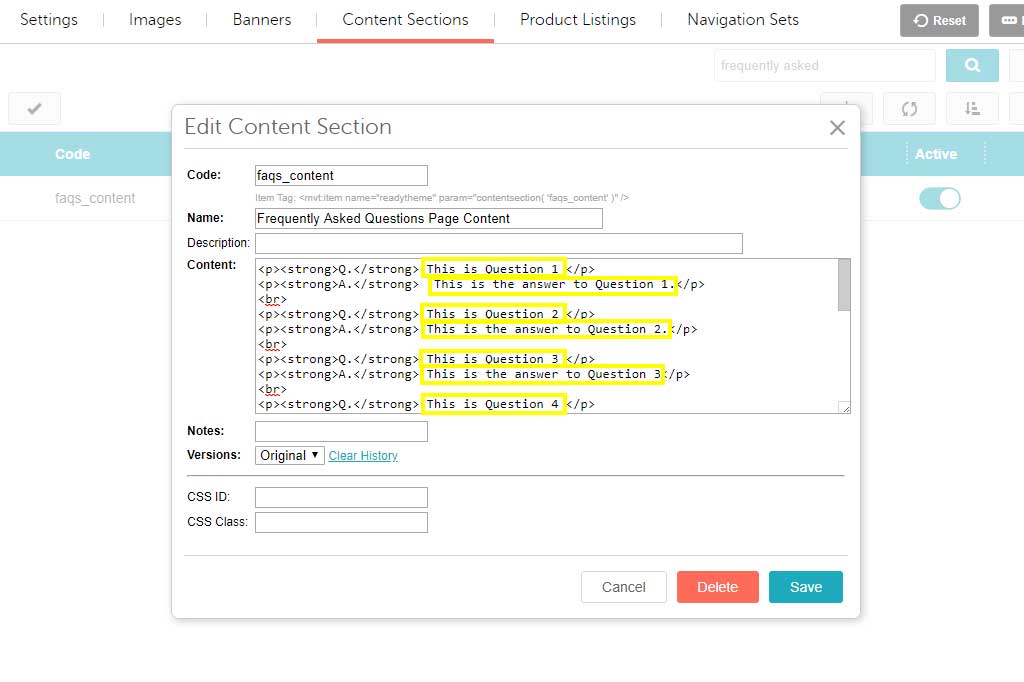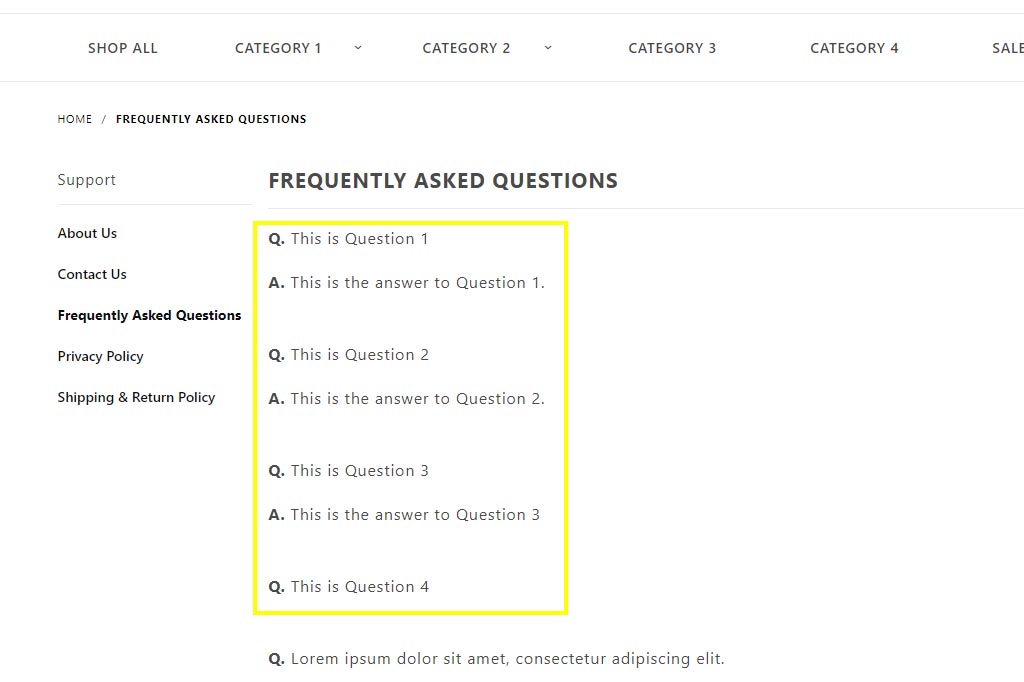 And that's it! In a matter of a couple of clicks, you can edit your website, add your own content, and make changes to vital information. Follow these steps and you can explore and update your Miva Content Sections with confidence. If you get stuck, would like Glendale Designs to do the editing for you, or would like to add Content Sections to your site, contact us today and we can discuss your needs.