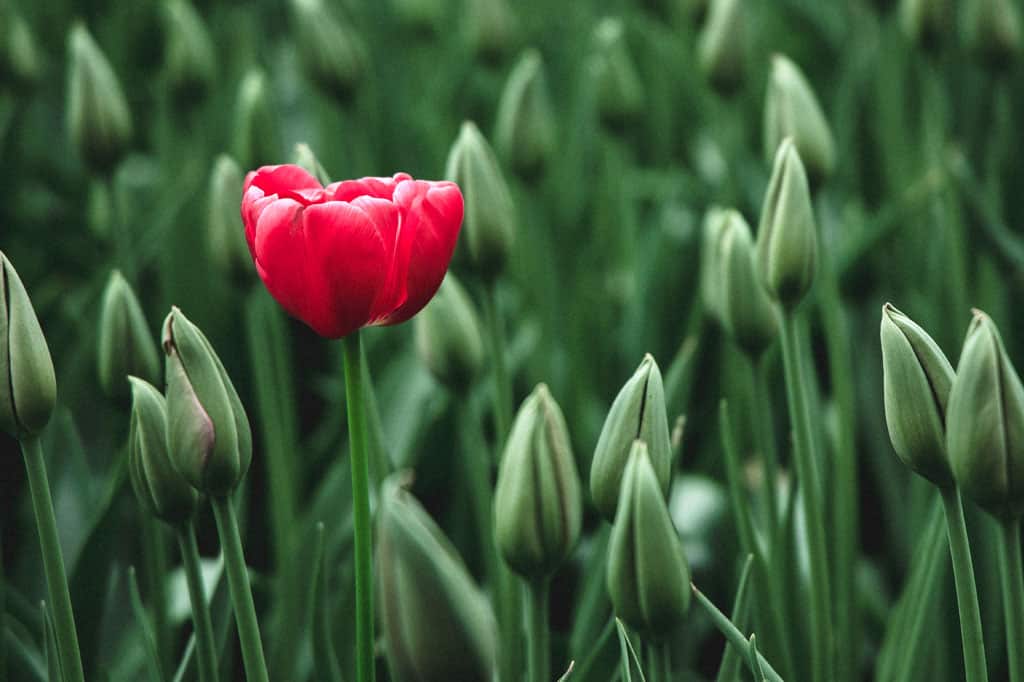 Estimated reading time: 6 minutes
Differentiating yourself in any kind of commerce market has always been the big struggle. As Mark Twain said, "There's no such thing as a new idea". And that's particularly true when it comes to selling. You likely aren't the first person to sell your product. You're probably not even the first one to sell that product to your customers. So how do you get shoppers to pick you, especially in a market as competitive as the B2B landscape? You need to answer a question – or solve a problem – that no one else in your field is addressing.
Business-to-business, or wholesaling, is a relatively new market in terms of eCommerce. So there are still a ton of ways in which the shopper's needs are not being met. That's not so great for the buyers, but it gives you, the seller, a great opportunity to find your foothold and make your mark.
We've already addressed how to optimize your site for B2B sales which is the perfect guide to help you fine-tune your new B2B website. But in order to get people to your site and keep them coming back, you need to consider a few more things on the personal side of selling.
B2B Buyers Are People, Too
Just because you're not selling to the average person, doesn't mean you're not selling to a person. B2B buyers may be acting on behalf of their employer, or under a company name, but at the end of the day, they are people. Regular old consumers that go home at the end of the day and shop online for themselves. They're already used to a certain level of service when shopping online. Even though online B2B is fairly new, eCommerce, in general, is common enough that most people have an expectation of the way they should be treated.
1. Personalize the Shopping Experience.
Personalized shopping is one of the next leading trends for B2C eCommerce. There's no reason your B2B shoppers shouldn't be greeted with the same custom touch. In fact, 45% of buyers expect personalized content portals. By using segmentation services and really paying attention to your customers, demographics will be instrumental in tailoring your customer's shopping experience.
Do it on a wide scale by limiting the products you sell on your site, but make them really appropriate to your customer base. Besides delivering exactly what your shoppers are looking for, you will also help to develop and cement your brand. Which will then attract more buyers who are looking for exactly what you sell. It's a beautiful cycle, isn't it?
On a more individualized level, using services that track user actions and segment them can help show your shoppers more of what they are already looking for. SearchSpring, for example, has an intelligent product discovery feature that will show the shopper items related to their search. Products like Ryzeo or Sendlane can create customized emails based on clicks through marketing emails and abandoned carts.
2. Dress It Up a Little.
We've all heard the expression, "you eat with your eyes first". The same applies to shopping, especially when it's online. Because shoppers don't have the option to handle the product first, it's critical to give a great visual impression. 
Give your shopper as many views of the product you're selling as possible. A 360° video view is a great addition as well. If the product is small, show it in someone's hand, for scale. If the product can be used, show someone using it. Any visual representation you can provide will help the buyer make a more informed decision.
But don't stop at products. You want your customers to be comfortable shopping with you, and enjoy the process. A good-looking, clean, and easy-to-use site will make your customer feel more like they are shopping with a reputable seller, and less like they are stepping in the back door of a shady warehouse to make a purchase. Making your site look nice will give your shoppers a better impression of the quality of your products and service.
3. They Are Researching, Not Window Shopping.
One of the big differences between B2B and B2C shoppers is that B2B buyers have a target. They have a goal. For the most part, you won't find many people browsing just for fun. They aren't going to be window shopping, scrolling to pass time.
Shoppers who have taken the time to visit (and potentially sign up for) a supplier website are doing research. They are trying to find the next product that will meet their needs and solve their problems. So while your site should look nice and be simple to use, you also need to offer substantial information. Don't be shy with product descriptions; make them detailed, but keep them succinct.
Be sure to keep in mind the problem you're solving for them. Don't hesitate to brag about how you can solve that problem. It might just be the answer your site visitors are looking for.
4. Be Helpful. REALLY Helpful. Become a Resource.
Being helpful and solving problems for your customers doesn't just mean giving them a list of details or great customer service. If you want to become a trusted and valued supplier, offer usable resources. Prove that you are the authority on your subject and can help them when they have questions. That kind of on-going assistance and quality care will stand out.
Luckily, the ways in which you might become a resource for your shoppers will also double as content marketing. Create instructional or informational videos for your customers on how your products are made or used. Write detailed blog posts on updates, trends, or uses for your products. Depending on what you sell, decide which delivery method works best for you and start producing. You'll be able to promote it on social media and funnel views to your site, attracting new leads. 81% of B2B sellers state that their blogs are critical in this regard. You can also send out newsletter updates with posts to your past purchasers in order to stay relevant to them.
Those resources will also help you down the line when your customers contact you with questions that have already been covered. In addition to giving them the short answer, you can provide detailed content to make sure they have everything they need, and cut down on customer service time.
Find the Solution and Make it Your Platform
It stands to be restated: find the problem and provide the solution. Above all else, that will be your key to growing and maintaining your customer base. Make your shoppers feel at home with a polished and easy-to-navigate website, and be as helpful as you can while they make their purchasing decisions. If you're looking to add anything to your website to help you in any of those aspects, contact Glendale Designs and we can discuss your needs.