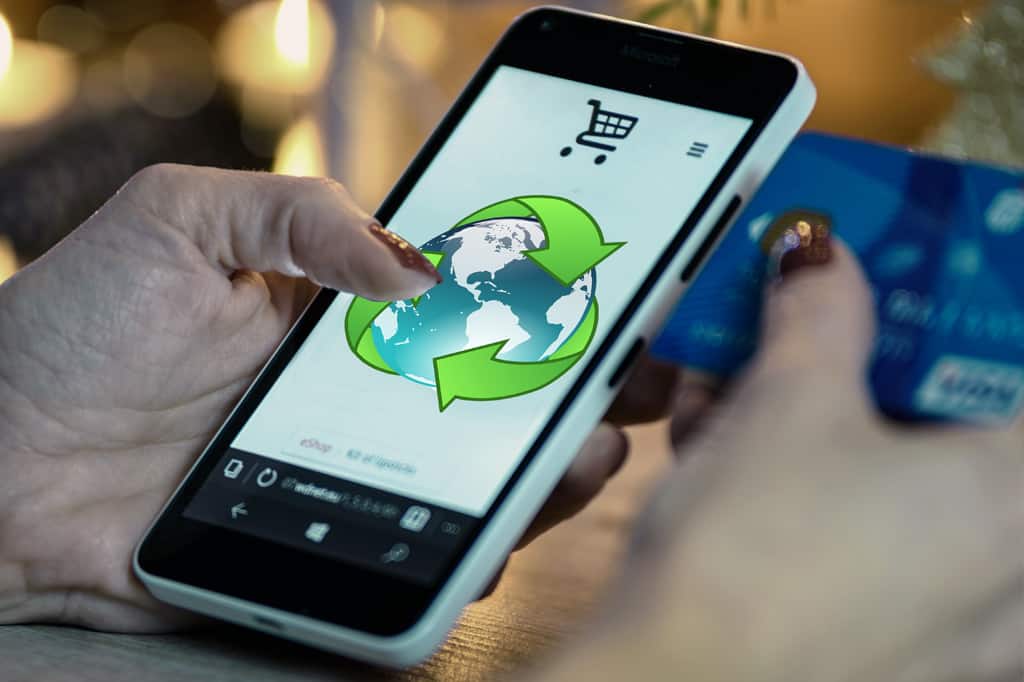 Estimated reading time: 7 minutes
With climate and sustainability being such a hot-topic issue in the media, it's not surprising that the trend is moving into the commerce world as well. Especially since retailers have such an obvious role in the demand and production of new products, single-use plastics, etc. As consumers become more invested in the state of the environment, a new demand is being born: Environmentalism in eCommerce.
Depending on your market and the products you sell, you may not think there's anything you can do to decrease your environmental footprint. Alternatively, you may think you're already doing everything you can. Or perhaps you think it just doesn't make sense from a business perspective to hop on the environmentalism bandwagon.
Those are all completely valid concerns, but they are also likely untrue. We're going to go over a few myths about environmentalism in eCommerce. We'll also discuss the realities, particularly how tuning into your inner tree-hugger can positively impact your profits.
X Myth: Buying local is the only way to help the environment.
You often hear that "buying local" is the key to environmental success, but that's not true or realistic. So many of the items we want and need on a daily basis simply aren't crafted locally, which means that most of the people who "buy local" are heading to their local big-box stores. What those people don't consider is that the products on those shelves made the same trip over land and sea that online purchases made. The fact that your products need to travel to reach your customer does not mean you're doomed to be an anti-environmentalist.
✔ Consider: Offer environmentally friendly shipping options.
Don't worry; we aren't suggesting bicycle messenger or carrier pigeon. The alternative is far more realistic. While shoppers look for fast (and even next-day) shipping for gifts, they will often choose the slower methods for personal purchases.
As with so many areas of life, presentation matters. It's no surprise that rush or express shipping is worse for the environment with the use of transportation like cargo planes. Of course, that means, by default, ground options are the more sustainable shipping choices. By labeling a ground shipping method that you may already offer for free, as being the eco-option, shoppers can take a small step to ensure their purchase is more environmentally responsible. You can also look to the SmartWay program that partners with the EPA for help with achieving more sustainable delivery methods. 
X Myth: Being green is expensive; I'll lose money.
You may feel the sweat beading on your forehead, just thinking about the cost of implementing new packaging practices or finding a green manufacturer. There's no doubt that making any big change in your processes will come with a price tag. Whether you're just covering employee training and website changes, or you need to look at new machinery and materials, the costs can pile up. But making the switch to more sustainable options may help you save and earn more in the future.
✔ Consider: People will pay more for sustainable products.
You need to spend money to make money; while cliched, it's very true. You may need to make initial investments to make the switch to greener practices, but consider the return on investment. At least 50% of consumers say they would pay more for sustainable products. And of the 50% that wouldn't pay more, approximately 30% said they would choose the environmentally-responsible product over a competitor's product.
Besides being able to charge a premium for your green products, you'll be able to attract a new (and growing) demographic.
X Myth: I sell new products; there isn't a way to be environmentally friendly.
You may be thinking that while being green sounds great, there isn't much you can do. Your products are new, not recycled, or refurbished. Perhaps they are even considered one-time-use items. It is true that 83% of consumers think it's important or extremely important for companies to design products that can be recycled. But that's not the only way you can make a difference with your products.
✔ Consider: Take a closer look at how you label and package your products.
There may be ways you can cut back on the packaging waste that you haven't considered. Do you ship your packages with a load of bubble wrap or styrofoam peanuts? Consider switching to brown paper packaging material and peanuts made of cornstarch (yes, actually!). Do your products arrive at your location to you with packaging material from the supplier? Reuse it when you ship out your items. Little changes like that can make a big difference with your customers; don't forget to highlight your actions with an ink stamp on your outer packaging that proclaims, "We're environmentally friendly!".
You can also reconsider the labeling and packaging of the product itself. Switching to a recyclable bottle, ditching the plastic wrapping, or foregoing outer packaging altogether will make all the difference. You may need to get a little innovative with your labeling, but innovation never hurt anybody. Take, for instance, shampoo bars. They are one example of products traditionally sold in single-use plastic bottles that have recently been reformulated. Now companies like Lush can reap the benefits of the sustainable bandwagon while also ditching the costs associated with bottling and shipping the shampoo. The bars are smaller and more concentrated than liquid shampoo so that they can pack and ship more pieces for less money.
X Myth: Environmentalism is for hippies/is a fleeting fad.
Hippie, beatnik, tree-hugger, flower child. Not long ago, that was the only type of person who really paid any attention to the state of the environment. Science and technology were more concerned with advancement. How far could we go, and how fast could we get there? That is definitely no longer the case. The focus has shifted sharply onto sustainability. But like all other trends, this one will likely fall by the wayside soon enough, right? Not so.
✔ Consider: Environmentalism is getting stronger.
The number of products that are purchased based on sustainability alone is increasing exponentially. Over 70% of consumers say they're buying more sustainable products now than they were five years ago, and they don't plan on slowing down, either.
Online purchases are growing hand over fist, with an expected global increase of 3.4% percent by 2021. That may not seem like much, but when we're talking about numbers in the hundreds of billions of dollars, it's no small feat. It stands to reason then that those future environmentally-friendly purchases will be made through online retailers, not just farmers markets and local handcrafting shops.
Gen Z (born between 1995 and 2012) accounts for 40% of all consumers worldwide as of 2020. This is the same generation conducting global climate marches and sit-ins. They are also the generation of which 94% think companies should be doing more to address environmental issues. Millennials aren't far behind, at 87%. There will be no shortage of customers looking for environmentally friendly options in the years to come.
Don't Forget To Brag
You may be reading through this article, realizing that you already use some of these practices. Or that there are some that are manageable to introduce to your business. That's great! Don't be shy about bragging about it. Be vocal about every little effort you make to create a more sustainable market. Consumers are looking specifically for companies that are reaching toward these goals, so be sure they know you're out there. Create advertising campaigns to announce your new recyclable packaging. Have an Earth Day sale to get the word out. Print it directly onto your labels and packaging, and plaster it on your website.
If you can't foresee any of the above options working for your business, consider offsetting your carbon footprint with a donation to an environmental organization. Or look at your in-house practices for ways to cut down on waste, like paperless packing slips, and consolidated orders for those shipping to the same address. If you think you might need consulting services, feel free to contact us for help.