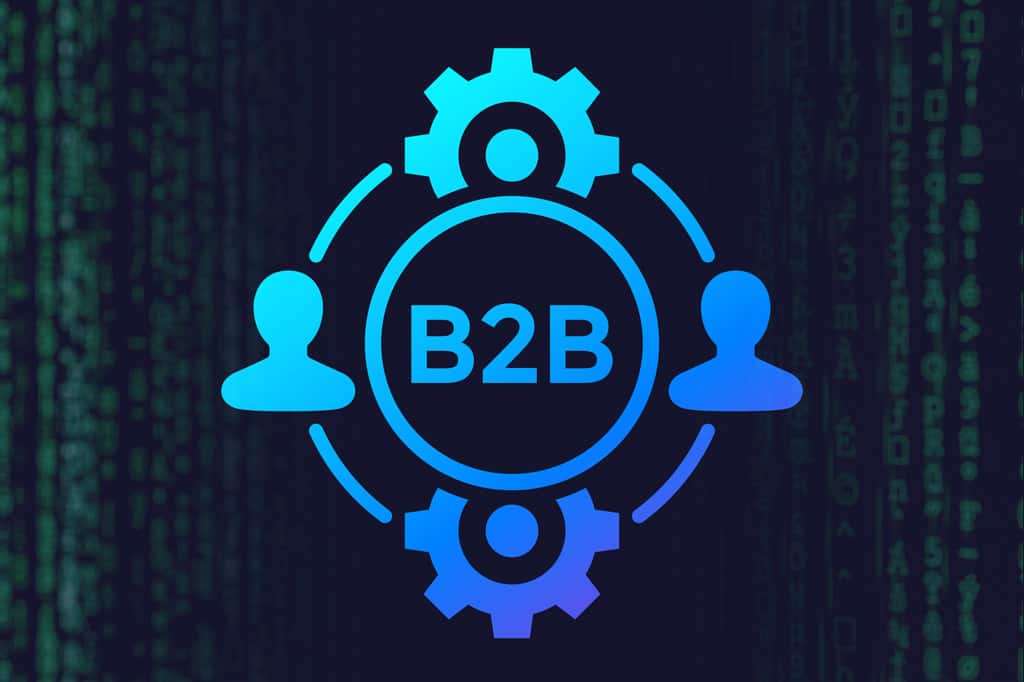 Estimated reading time: 6 minutes
B2B operations have been evolving just the same as B2C sales during the growth of eCommerce. Thankfully, gone are the days of cold-calling potential leads, spending days – or weeks – chasing after prospects, only to have the door slammed in your face, or calls left unanswered. That intrusive and exhausting sales technique has gone the way of the print catalog: mostly obsolete.
Thanks to the birth of the eCommerce structure, buyers have been able to take purchasing into their own hands, instead of relying on the seller to do the work. And as the industry grows, B2B sales are projected to reach $1.8 trillion (with a T!) by 2023, with no expectation of slowing down; great news! However, this does place some new challenges on the shoulders of B2B sellers. We've split those challenges into two major pain-points, based on data from a recent survey on the expectations of buyers.
Easy to Find
Making your company and your products easy for the shopper to find and understand is just as important with B2B sales as B2C. B2B buyers are doing their own research for suppliers these days. You're no longer knocking on their door to show them what you have. Those buyers need to be able to discern whether you've got what they want quickly and easily, or they'll move on.
Marketing to the right crowd
While you may not be physically knocking on doors or making cold calls, you're doing the technical-age equivalent: online marketing. Online advertising isn't just meant to appeal to shoppers making impulse purchases and buying Christmas gifts. If you are wholesaling or selling to businesses, you need to make sure buyers can find you.
Retailers who sell both B2B and B2C have a little more leeway in how they advertise. They can post on Facebook and other social media sites and hit their target audience. It's a little tougher for strictly B2B. Buyers probably aren't going to be looking at their Facebook feeds to source products.
Try exploring LinkedIn for business leads. Try pay-per-click advertising like Google Ads to make sure you're showing up to the people who are looking for your services.
Capable search functions
A massive 64% of shoppers cite poorly functioning searches as the most common pain-point while shopping on B2B websites. Whether or not you've got a large catalog of products, if they aren't easy to navigate, shoppers won't stick around to dig for them.
Facets are a great way to allow your customer to sort through your products depending on what they are looking for. Your job as a B2B seller is to solve the problem of the buyer. Your site should be focused on presenting your products in an organized and logical way.
Transparent stock availability and descriptions
The second biggest headache for shoppers, at 55%, is not having enough product information. Because they are doing their own research, they want to be able to find all the information possible about each product. Make your product descriptions compelling and easy to understand. Use bullet points for dimensions and weights, make and models, colors and materials, and anything else that might be pertinent right up front.
Use information tabs, links, or expandable sections to provide more detailed information whenever necessary. And don't be stingy on the images. Beyond needing to be sure about what they are purchasing, sellers may be using your images on their websites too. You want to put your best photos forward. Consider providing video too.
Stock availability falls under this umbrella as well. If your product isn't available, you're wasting the shopper's time by not being upfront about it. If it is unavailable, list the availability date, if possible, so they know when to expect a re-stock. That will encourage them to come back for another look. An email notification of product availability is a great way to keep customers interested in your site and products.
Easy to Buy
The second half of buyer woes stem from actually purchasing the product once they find it. Just like B2C sites, there are plenty of ways to make purchasing easier and more inviting for the shoppers on your site. They've come to your website and want to give you their money – make the process as convenient as possible.
Customer accounts with automatic discounts/pricing
Customer accounts are a great way to moderate who can see your pricing, what types of discounts buyers will get, and keeping payment and shipping information on file. Making the sign-up process quick and easy is important to ensure potential spenders aren't scared away prematurely.
If your site is Miva-based, there are tons of great features that will make business accounts easy to manage. Use price groups to assign specific discounts based on sales volume and/or location, for example. Or assign volume discounts to products for immediate price breaks that will encourage larger purchases.
Transparent fees and shipping
Transparency is always important and even more so now that shoppers have so many options. If they feel as though they are being misled in any way, it's easier than ever to walk away from a purchase in favor of a company that doesn't have any surprises.
Being completely upfront about shipping and fees will present a trustworthy face to your shopper. A shipping calculator is a great way to provide shipping transparency. You should also consider how your shipping and return policy is laid out. Make sure there isn't anything missing or hidden. Encouraging your site visitors to contact you with questions is also a great idea.
Offer multiple gateways
The top two most important features for buying online, according to 64% and 56% of shoppers respectively, both relate to payment. Being able to pay online and offering multiple payment options were of utmost importance.
It can be complicated to accept payment online when it comes to issuing discounts and special pricing. This is another example of how using customer accounts can benefit you in the B2B universe. There are, however, circumstances where paying via credit card online isn't suitable for the types of orders you receive. If you're dealing with purchase orders by the container-load, accepting a credit card may not be viable. In this case, your goal should be making payment as easy and convenient as possible (ie. credit accounts, a highly-responsive AR department, etc.)
One More Thing…
Customer service is equally important for B2B as B2C. Be available to answer questions and provide support about your products, fees, and policies. Just because B2B shoppers are taking purchasing into their own hands, doesn't mean you're completely removed from the equation.
Having online chat services available can add a great layer of responsiveness. It allows your shoppers to get the answers they need before they leave your site altogether.
Displaying your phone number prominently (and actually answering the phone) encourages shoppers to reach out. If they have issues, they are more likely to contact you instead of just migrating to a different supplier.
A thorough and well-organized FAQ section can help buyers find the answers they need if they are shopping outside of your business hours.
Whether you're an established B2B supplier moving to the web-based environment, or you're a B2C retailer exploring a new sales avenue, these tips will help make sure your site is ready to serve. If you need help implementing any of the tips mentioned above, contact Glendale Designs today. We can help you create a plan to get your B2B sales on the right track.