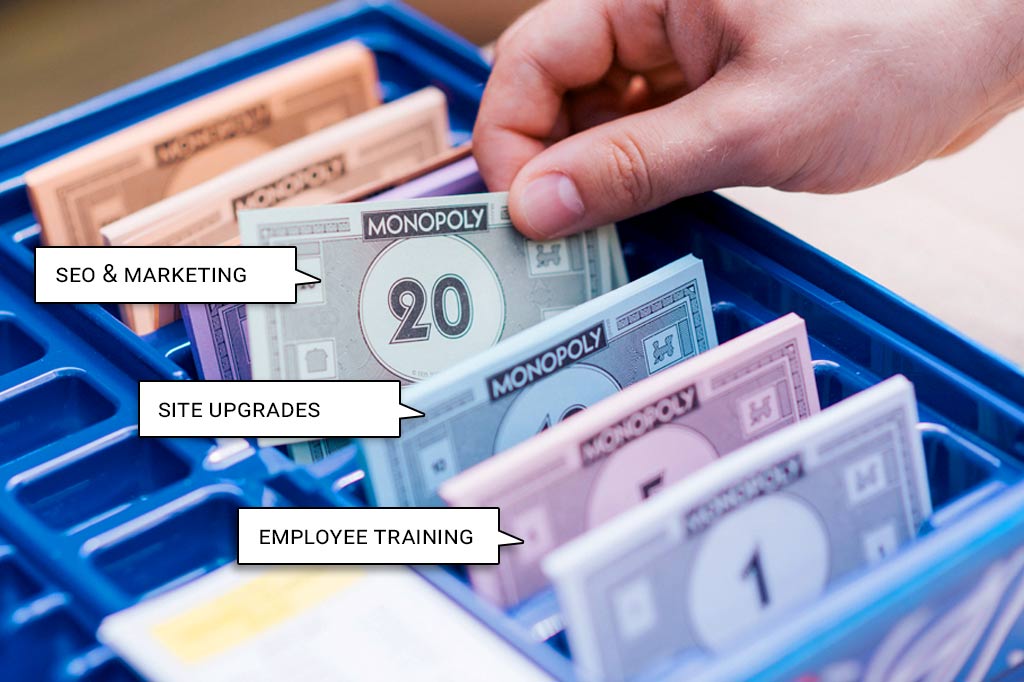 Estimated reading time: 10 minutes
As the great philosopher of the 90's, Notorious B.I.G Biggie Smalls said, "Mo' money, mo' problems". Too right you are, Mr. Smalls. Especially when that influx of more money comes quickly and without prep time or a plan to adjust your small business budget.
The world isn't showing any signs of going back to our "old normal" any time soon. For many small business owners, that means on-going elevated sales, and elevated stress. While eCommerce sales have shown a sharp spike over the past year, that doesn't mean things have been as obviously beneficial for business owners.
And while you may be experiencing an influx of revenue, you're also likely having to deal with a whole new set of expenses and expectations. That means your trusty old stand-by budget may very well be obsolete, or at least just not cutting it anymore.
Small Business Budgeting Tips
There are endless ways to trim and tailor your budget; you can get pretty in-depth and knit-picky on a subject like this and we think that kind of serious financial planning should be left to the professionals. While we do have a ton of great qualities, we aren't financial experts.
The following tips are more general and easily applicable for the average store owner. You won't need to visit your accountant, and you won't need to dig out your graphing calculator from 9th grade AP calculus.
Instead, we are providing some suggestions that will help you make the most of the budget you have, and are going to be applicable long into the future.
Be Relevant and Specific
Times are changing and it's no use pretending they aren't. So your marketing material should be reflecting that. On top of updating your marketing campaigns, banners, images, commercials, etc. to reflect holidays and seasons, they should also be relevant for the way life has changed.
We don't mean that you have to be offering special sales or mentioning the pandemic in every ad. The changes may be less obvious than that:
Providing Solutions. We are all facing a new set of challenges, so depending on the type of products you sell, emphasize how they can solve a new problem for your shoppers. Do you sell home décor items? Accentuate making their home into a place that they're happy to spend all their time in.
Offering Comfort and Reassurance. Letting your customers know that you're in this with them helps to provide a sense of comfort and togetherness. Many companies are doing this successfully by focusing on heartfelt messaging.
Be Careful and Aware. It's always fun when a company has a light-hearted approach to their marketing messages. Funny ads can really stand out, but it's also easy to stand out for the wrong reasons. Be careful to avoid crossing from funny into insensitive. If you have a second of thinking "Hmm, could this be taken the wrong way?", err on the side of caution and find something else.
Take a look at McDonald's ad below. The ad speaks volumes without a single piece of text. It effectively promotes their brand, encouraging social distancing with a touch of lightheartedness, all while remaining instantly recognizable.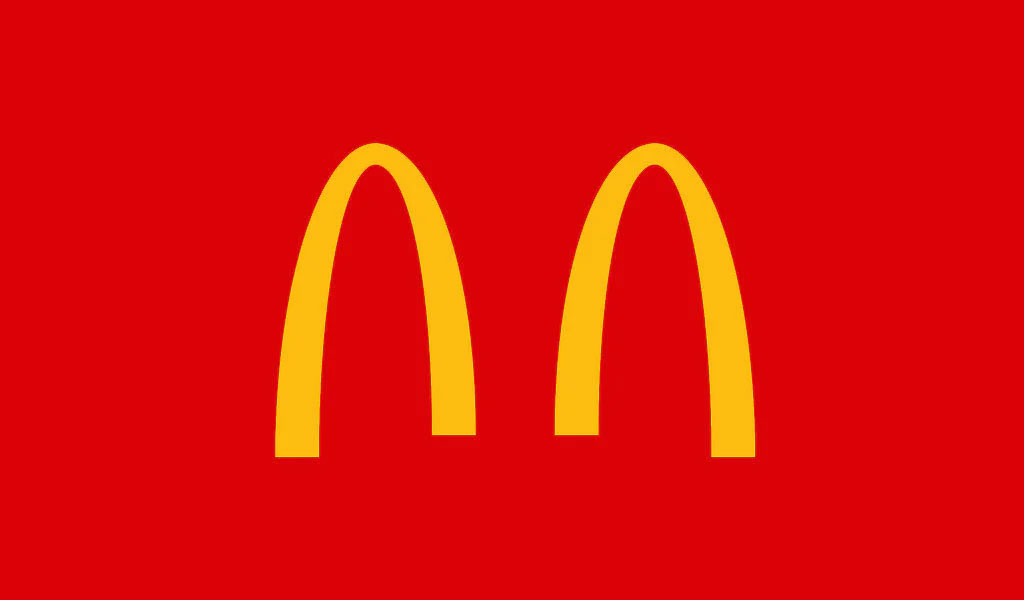 A shift in tone can help ensure your marketing material is relevant and appropriate. You can have a greater impact and your ads can work harder for you, a key to successful small business budgeting.
Embrace Content Marketing
If you haven't yet gotten on board with content marketing, this is the perfect time. People are consuming more content now than they ever have before. They are picking up new hobbies, looking for DIY resources, and begging for entertainment.
This provides you with a two different (but similar) opportunities:
Be seen by a new audience on the hunt for sources of content.
Hold the attention of existing customers in new ways.
The majority of consumers want the same thing: value. They want more bang for their buck but that doesn't always have to mean the lowest prices or the biggest savings. Being able to offer content to your user helps to provide more value without making a dent in your bottom line.
This content may take shape in a number of ways, many of which we've discussed in Content Marketing for Your eCommerce Site. We won't go back over those here in too much detail. In short, use content creation to provide your users with education, inspiration, or entertainment.
Instructions and how-tos
Fashion or décor inspiration look-books
Humorous vlogs and videos
Industry news and commentary
Product and brand reviews
Recipe and other usage-based ideas
There are several reasons why it can benefit you to start producing content. It enriches the user experience, it further develops your brand voice, it presents you as a leader in your industry. But most importantly (at least while discussing the topic of small business budgeting), it's extremely low cost or even free to produce!
In-House Efficiency
Many businesses, small and large, are experiencing a fairly new phenomenon of almost entirely work-from-home staff. Whether you're working in the office or from your living room, running efficiently is an important aspect of small business budgeting. But while you and your staff are working from home, it can be difficult to maintain a tight ship.
Glendale Designs is and always has been a remote business. Our team is spread across the globe, working from home, regardless of the pandemic. So we're no strangers to online resources that boost productivity and morale. Here of some of the tools we use:
Task management. Systems like Teamwork or Monday help to ensure that everyone knows exactly what is expected of them. You're able to build calendars, create and assign tasks, collect resources, and plan for the future, often for free.
Document sharing. Microsoft and Google both have suites of cloud-based document sharing. Text documents, spreadsheets, presentations, calendars, and more, all hosted online mean you can work collaboratively from a distance. You don't have to worry about long email chains and sending the most recent document versions. With autosave and real-time editing features, the entire team can work together on their projects.
Chats and Meetings. We're all familiar with Zoom, but they aren't even close to being your only option for team meetings and daily conversation and communication. Beyond the super helpful video conferencing, the live chats are critical for supporting the team-spirit and morale. It may seem counterintuitive to encourage your staff to chat throughout the day, but it helps to encourage the free-flow of ideas and problem solving, not to mention blowing off steam.
Training and Continued Learning. Offering the opportunity to continue learning and training will help your employees stay motivated and interested during a time where there may not be as many challenges or variations in the day's work. Resources like Lynda.com, Skillshare, and even YouTube can give your employees a leg up on helping you manage your online business. Look into courses on SEO, content marketing, customer service, writing effective articles and descriptions, etc.
Promoting efficiency within your own team is an important part of small business budgeting, improving things from the ground up.
Reduce Customer Service Time
Another way to tighten up your efficiency is by focusing on pain points on your site. Talk to your customer service representatives, review the chat logs, scan your emails. Make a list of the items that come up over and over. Addressing those issues should reduce the amount of time spent on customer service, allowing your employees to take care of other tasks.
Less time spent on customer service means more flexibility in any budgeting plan, but especially a small business.
FAQ Page. Whether it needs to be updated, reorganized, or you need to create one altogether, a frequently asked questions page can help customers find a lot of the answers they need before having to reach out for help. Make sure you link to your FAQ page in obvious and helpful places throughout your site and checkout process, and especially on your Contact Us page.
Resource Tabs. Whether found on the product page itself, or in the site navigation, having a prominent set of resources will help your customers figure things out on their own. This ties back to our tips on content marketing. Providing instructions, videos, tutorials, and guides can save your staff time in the long run.
Site Features. Depending on why your customers reach out, there are plenty of custom feature solutions that can help. While you will have to make a small initial investment in order to set it up, helpful features can add huge value to your site as well as save on customer service time. Take, for example, our Inventory Facet feature. If you frequently have shoppers contacting you about finding in-stock products, this would be a great long-term solution.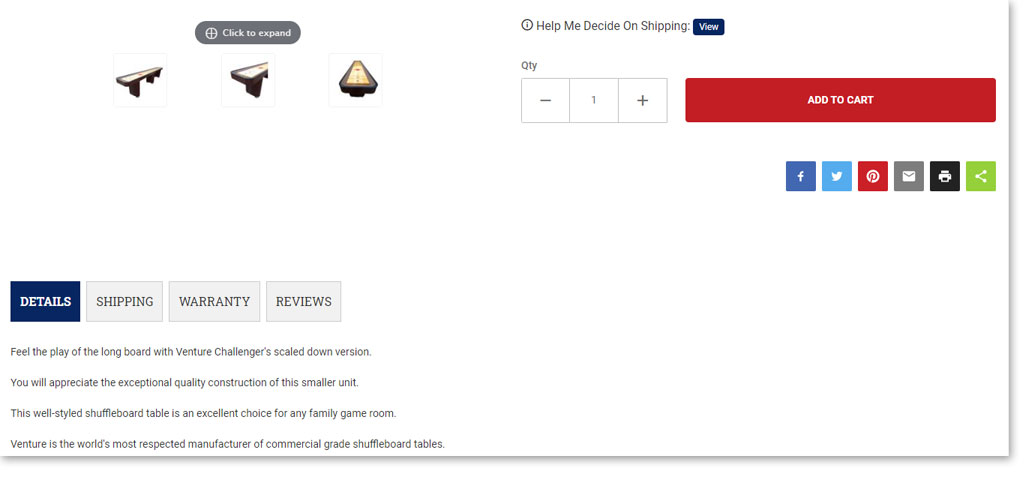 Generally speaking, implementing solutions that will reduce customer service time will require an initial investment to put into place. Whether it's the time to create the content, or developer time to integrate a feature, the money will be well spent. Long-lasting site improvements will help to give you more wiggle room in your future budgeting.
Customer Retention
Often, small business budgeting means having to spend money to make money, as we mentioned in the previous tip. But sometimes, saving money is what helps you save money! Go figure, right? It makes sense that retaining your existing customers is cheaper than acquiring new ones. Just like fixing your existing car is cheaper than buying a new one.
But as it turns out, there are a lot of store owners who drive a car once then forget about it! No, wait. It's the customers they forget about. So much emphasis is being placed on trying to bring in the new shoppers. Meanwhile, the consumers who already have a relationship forming with the brand may be left out of the equation.
User Accounts. This is pretty much the first step in cementing your customer retention plan. If you aren't already encouraging users to create an account, you should be. That gives you the opportunity to collect contact information and begin to build that bond.
Loyalty Programs. Customers who participate in loyalty programs spend 12-18% more, per year, than those who don't. But in order to participate in a loyalty rewards program, you have to be offering one! There are some great options for loyalty programs that can be added to your site with minimal effort or cost.
Reviews, Surveys & Communication. Part of earning your customer's loyalty is making sure they know you're there. Invite your customers to participate in surveys, leave reviews, and send communication (via email or SMS marketing) every now and then. Don't just rely on sending out coupons, because your shoppers will quickly learn to only spend when there's a discount involved. But sending one out once in a while, or holding special members-only sales, can help make sure they make it back to your site on a regular basis.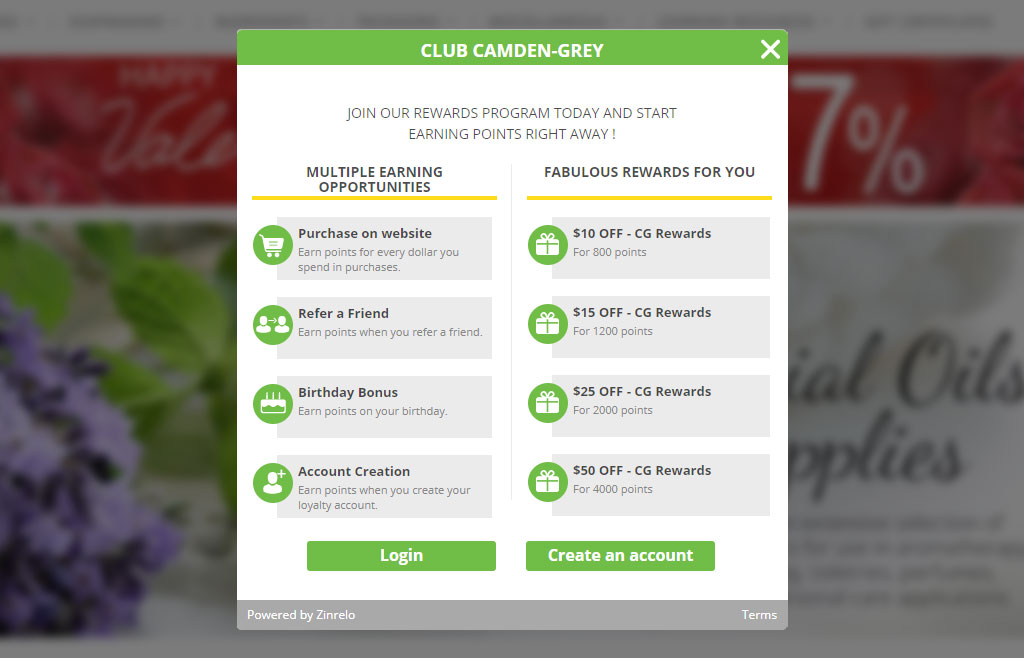 Implementing Changes
The tips provided above will help you make the most of your budget during a time when we aren't really sure what is going to be around the next corner. While you may have an influx of revenue during the spike in online spending, you're also having to leverage that against new challenges and preparing for what might happen in the future.
Beyond the state of global affairs, it's never a bad thing to run a more efficient and low-cost business. That makes these tips beneficial for the small business owner even after we can stop worrying about budgeting in unknown territory.
If you need a hand implementing any of the suggestions made above, or want to learn more about how you can make your site better for your customers and your staff, contact us today.