Estimated reading time: 10 minutes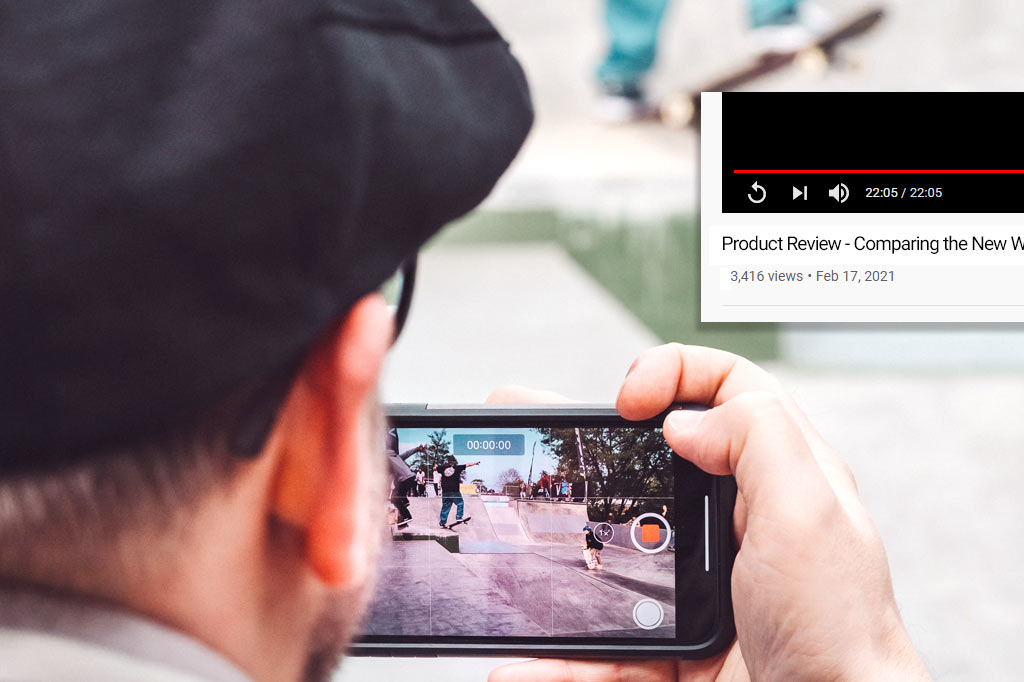 Estimated reading time: 10 minutes
When building a plan for (or diving into) content marketing, you're likely thinking about blog posts. Maybe social media posts too. But you'd be remiss if you didn't seriously explore video content creation as well. As it turns out, videos can have a huge impact in sales conversion, and be a major player in the success of your other content.
You may be thinking that as a retail business, you don't have a lot of opportunities for relevant video topics. Or perhaps it feels intimidating to get started without a clear idea of where you'll be posting them. This article should help you recognize some options for video content ideas and how to make them work best for your business. 
Types of Video Content
As with any content creation endeavors, one of the hardest things to decide on is what you're going to produce! There's no point deciding on the look and feel, where you'll post, how much time you'll need to produce, your posting schedule, etc. until you know what you'll even be making.
Fussing over all these details is a snowball effect that can trip you up before you even get going. Don't psych yourself out! Here is a list of video content ideas that can get you started, and should be easy to adapt to your own industry.
Product Detail
One of the setbacks of online shopping is that it can be tricky to get a really good idea of the product you're looking at purchasing. Still images can only show you so much, and product descriptions can end up being too subjective when you're describing something like fit or movement. Create short videos showing the detail of the product you sell.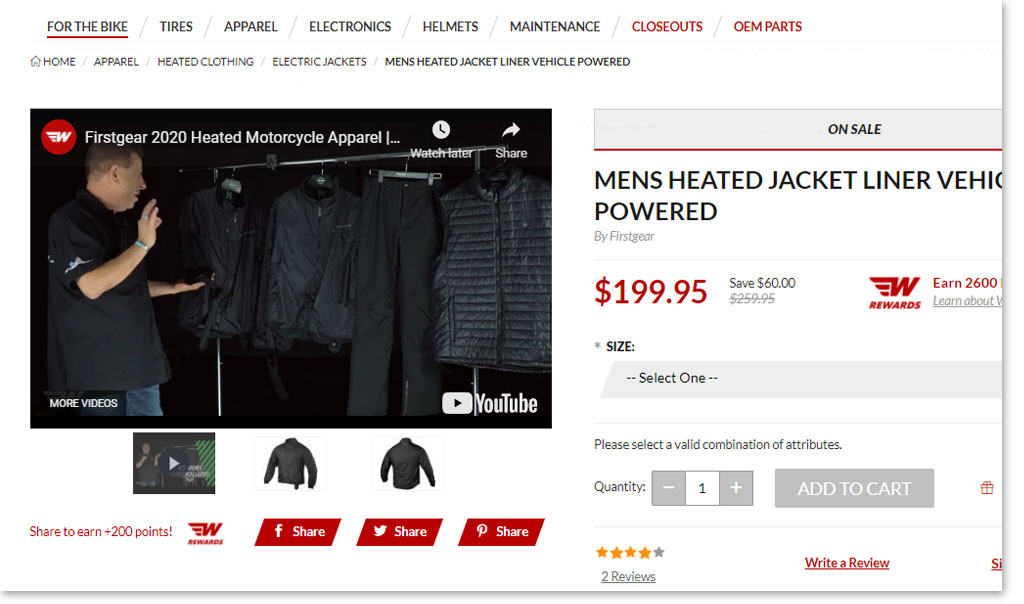 Have a model wear and move around in the apparel you sell. This will show the customers how the fabric drapes, what the fit is, how the garment moves. Bonus: Provide the models general measurements/sizing so the shopper can get a better idea of how to select a size.
Hold the item in your hand. It can be tricky to get a sense of scale. Providing measurements is great, but shopping is largely visual and tactile. Show someone holding and turning over the item to give a better understanding of the product dimensions.
Show the product in use. Giving your shoppers a quick idea of how exactly the product functions can seal the deal.
Demonstrations
Showing exactly the way your product can be used is an effective way of convincing shoppers they need your product. We've all found ourselves watching those late-night infomercials, realizing that we NEED that 5-in-1 vegetable peeler. There's a reason those infomercials were so successful for so long.
As you watch the smiling couple on TV perfectly julienne their carrots every time, you are able to envision all the ways you've been missing that product in your life. You're right, Brad and Janet, that WILL make my dinner parties easier and more enjoyable! Use your video content as an opportunity to WOW your shoppers into a purchase.
Instructional Guides/Walkthroughs
Do your items need any sort of assembly or instruction for use? If they require installation or operational directions, an instructional video is a very valuable resource for your users. Not only will it help them understand the product before purchase, but it will bring them back to the site once they have purchased and received the item.
One of our clients provides PDF instruction guides for many of their products, but adding video resources further benefits the user.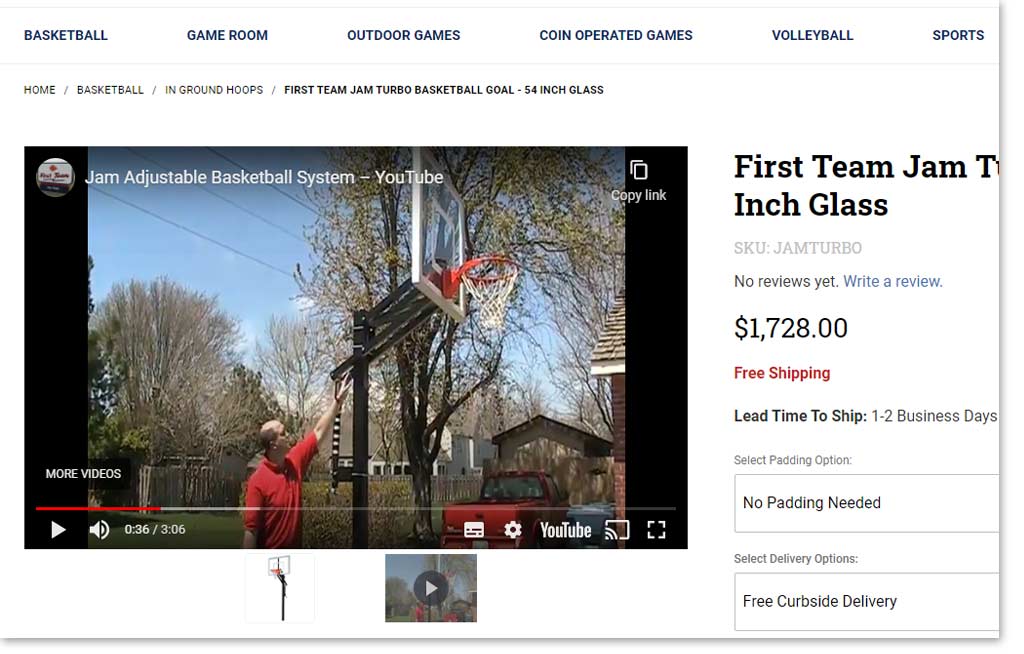 Product Reviews and Comparisons
This style of video content can work for you whether you sell from multiple brands/suppliers or only your own line of products.
Compare and contrast similar items from multiple different suppliers.
Review new products or product lines.
Review competing brands, covering pricing, availability, durability, subtle design differences, etc.
Compare old products with their updated counterparts.
Review the suitability of different products for one specific job.
Compare fit and fabrics of two different but similar garments.
These types of reviews and comparisons not only help you shopper decide on which product to purchase, but they add a level of honesty and transparency to your brand.
Industry Commentary
A big reason for creating blog and video content in the first place is to solidify yourself as a leader in your industry. Part of leading in that industry is participating in it. That means having something to say about other players.
Use your videos to talk to your users. Have a conversation about industry news, innovation, hot topics, and even interviews. The conversation doesn't need to be specifically about the products you sell in your store, though. Feel free to discuss relevant parallel topics. For example, one of our clients releases video podcasts, interviews, and discussion which have become very popular within their subculture.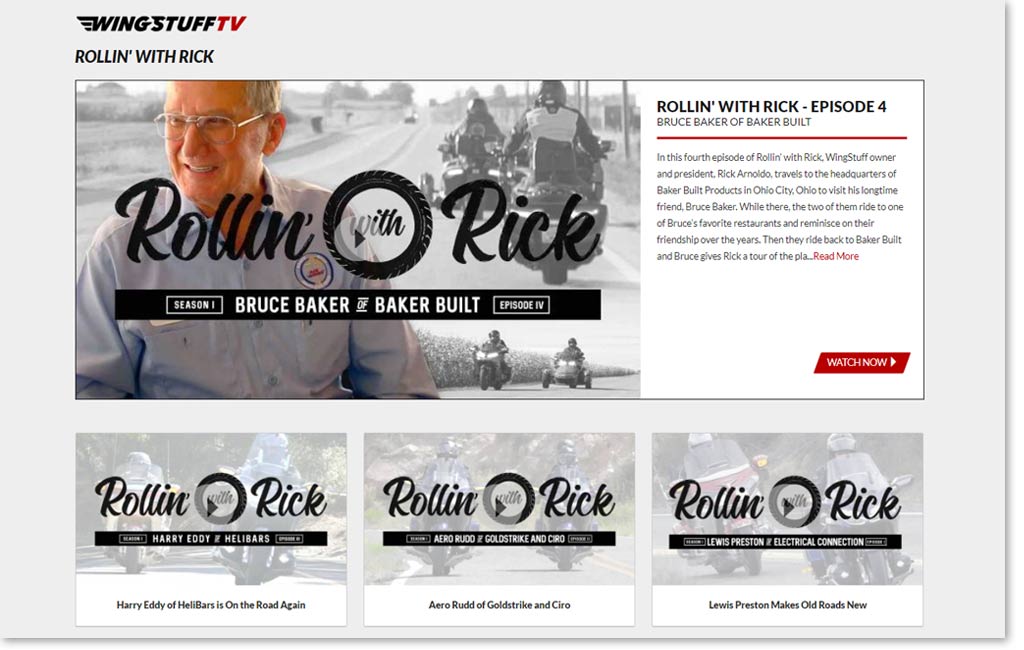 The videos will keep your users engaged with your brand, developing a relationship more than just that of consumer and retailer.
Behind The Scenes
People love seeing process videos of how their favorite products are produced, packaged, and sold. There's a good reason the Discovery Channel show How It's Made has run for 32 seasons and is still in production.
It has become a very successful strategy for many small business owners that produce their own handmade products like art, clothing, bath products, pottery, etc. Social media users find the accounts and become hooked, quickly turning over from viewers to buyers. Without giving away any proprietary secrets, share some of your behind-the-scenes process with your users.
Where To Post Your Video Content
Now that you've got an arsenal of content ideas, you need to make sure you've got somewhere to post them. There are more options than you might think, and you aren't limited to just posting in location.
Social Media
We'll start with the obvious one. Videos are huge on social media. They hold the user's attention, they are easy to consume, and easier to share. Social media video content earns a massive 1200% more shares than other posts combined.
YouTube. Again, starting with an obvious one. YouTube is the leader in video content, with an unreal 5 billion videos watched per day. Having a YouTube channel for your brand is a great way to keep all your videos archived in one place and sorted into helpful playlists. Additionally, you can embed your YouTube videos on your site, which results in less used space for you – win!
Facebook. Facebook has been creeping up on YouTube lately in regards to videos. It's worth noting that the algorithm seems to favor videos that are native to Facebook (uploaded directly to the platform, instead of being shared from YouTube), showing 478% more shares.
TikTok and Instagram Reels. It may be nerve-wracking to get involved with apps like Instagram and TikTok; they are aggressively young, and learning to use them involves a bit of a learning curve. But these social apps are quickly pushing forward to the front of the line when it comes to eCommerce in social media, and the ability to reach Millennial and Gen Z shoppers. It's a common trend for a video to go viral on TikTok that features a product, resulting in millions of users rushing to buy.
Blog
Including a related video with a blog post is a great way to help keep readers engaged and share. Not only will the video help illustrate your points in the article, but it will do wonders for your visibility, too. It turns out that on average, blog posts without video content get 92% less traffic. Including a video can boost your social shares by 75%.
You may not always be able to create a video that works with your blog post, but you should be able to create a blog that goes with every video.
On-Site
If you create and post videos on your blog or social media accounts, you should also have them available on your site. There are several ways to display your video content directly on your website in a way that makes sense to your users:
Product Pages. Including videos on your product page can help your shoppers make up their minds on completing their purchase. They are considered a type of dynamic product imaging and they help convert your user into a spender. In fact, having a video on the page can increase conversions by 80%.
Resource Pages. If you have an area of your site that offers guides and third-party resources, make sure your videos are posted there prominently.
Dedicated Video Section. If you're really going to follow through with your video content creation, consider having a dedicated section on your site for your videos.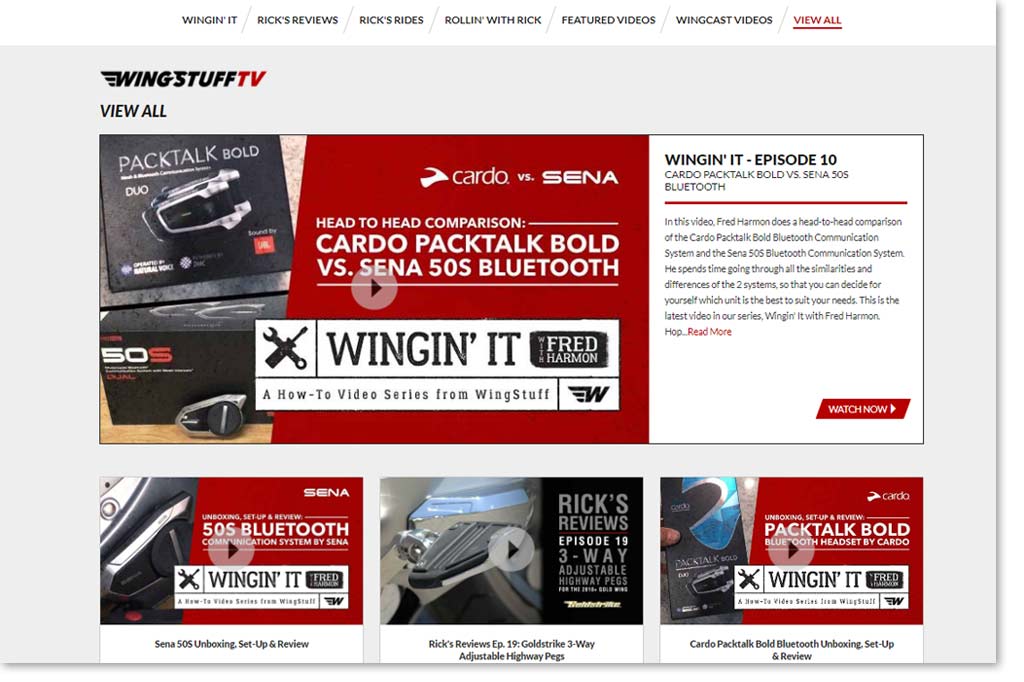 Creative Effective Video Content
There are a few things to keep in mind while producing your video content, in order to make them as effective as possible.
Humor
With so much doom and gloom in the media, users are tired of being scared or worried. They want their browsing time to be entertaining, and light hearted. Approaching your video with humor can make it generally more enjoyable to the average viewer, resulting in more shares.
Clarity
Have a clear purpose for your video, and what you're trying to say. Even if your main goal is to produce something light hearted and a little ridiculous that features your brand. Just make sure you are clear about it. You're up against a lot of competition, so being cloudy or confusing in your video delivery or messaging is going to turn people off, or worse, make the video forgettable.
Brevity
Close to two-thirds of consumers prefer their video content to be under 60 seconds. That doesn't mean you can't create longer content, but you need to be able to at least get people invested within that first minute.
Production Value
You don't need to spend a ton (or any!) money on creating your videos, but they do need to look expensive. Use a decent quality camera – luckily, most smartphones now come with impressive cameras capable of capturing high-quality video. Invest in a proper microphone; they are relatively inexpensive and can make a big difference. And don't forget some good lighting. You can go a long way with just a phone, a cheap microphone, and a couple bright lights to make a really engaging video.
Get on Board with Video Content
When brick-and-mortar stores ruled the coup, they were able to take advantage of video content to get their branding across – we know them as TV commercials. Thanks to emergent technology, you don't need to hire a TV crew, pay actors and editors, and purchase screen time for your videos. It's now more accessible than ever before.
Start using video content to engage your audience, provide valuable resources, and entertain through advertising. If you need some help getting your site ready to post video content, reach out to us. Whether it's product page videos or blog content, we can help.