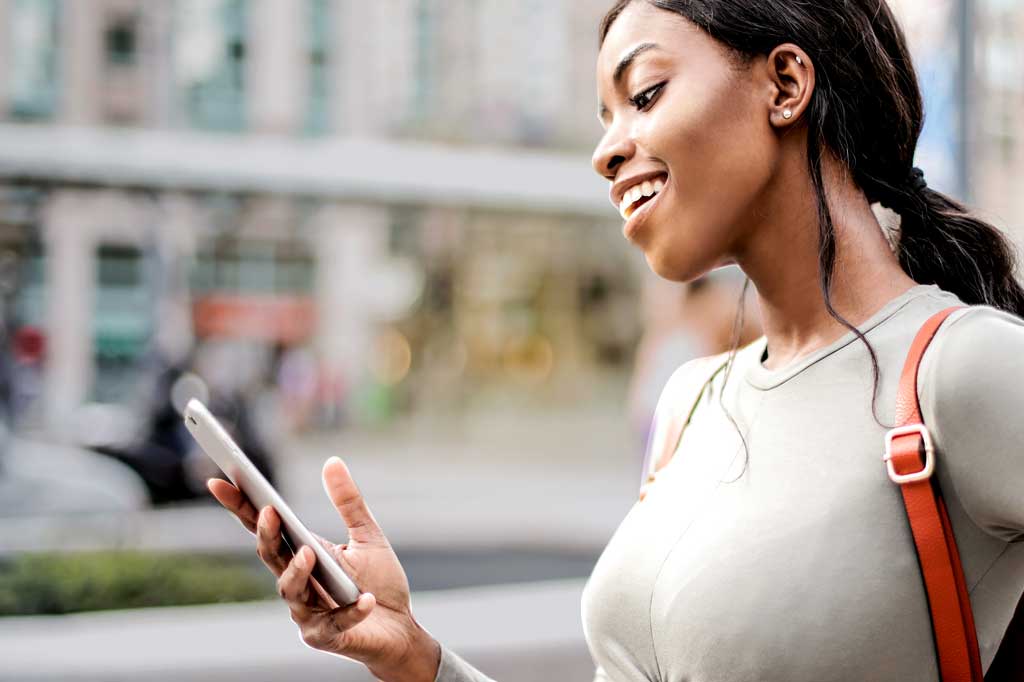 Estimated reading time: 9 minutes
An excellent user experience is critical to a successful online store. Oftentimes, sustaining the user experience refers to regular site maintenance; keeping the site running smoothly and quickly for a frictionless shopping encounter. But part of staying fresh and relevant in your industry means having an innovative user experience, as well as just a functionally sufficient one. We believe that offering your customers inventive ways to shop helps make your store a stand-out in your industry, especially via interactive site features.
What Constitutes An Interactive Site Feature?
The term may seem a little redundant; all websites are interactive to some degree. At the very least, the user can click buttons and type in the search. See? Interactive! Okay, technically that's true, but that simply doesn't cut it these days.
As the user's expectations develop with technology, what used to be considered ground-breaking (ooooh, moving pictures!) become pedestrian and commonplace (a gif keyboard on every mobile device and every app). So while the meaning of the term "interactive site feature" is essentially the same, the deliverables are wildly more advanced these days.
Now, when we reference such features, we are referring to tools and components that elevate the shopping experience through the use of coding and UIUX design. Here are some that our team of developers have created and/or integrated into Miva sites for our clients: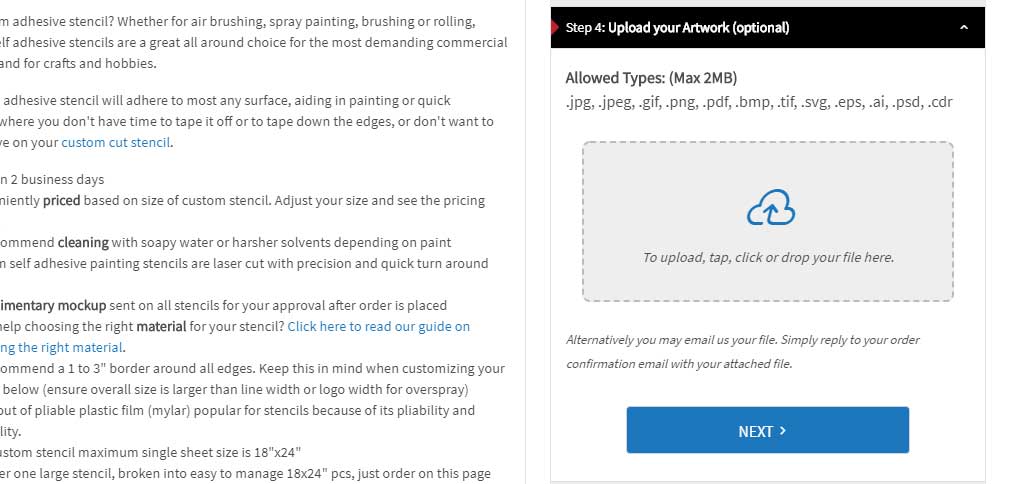 This was a simple and clean solution for our clients that offer personalized or custom products. It is a quick addition to the product page that allows the customer to simply drag and drop (or browse and upload, if they so choose) their file directly onto the product page.
In a snap, you're able to cut down customer service time, and improve the look of your product page. By having an easy-to-use solution for submitting images, customers are more likely to complete their purchase without getting confused or frustrated by an alternative process.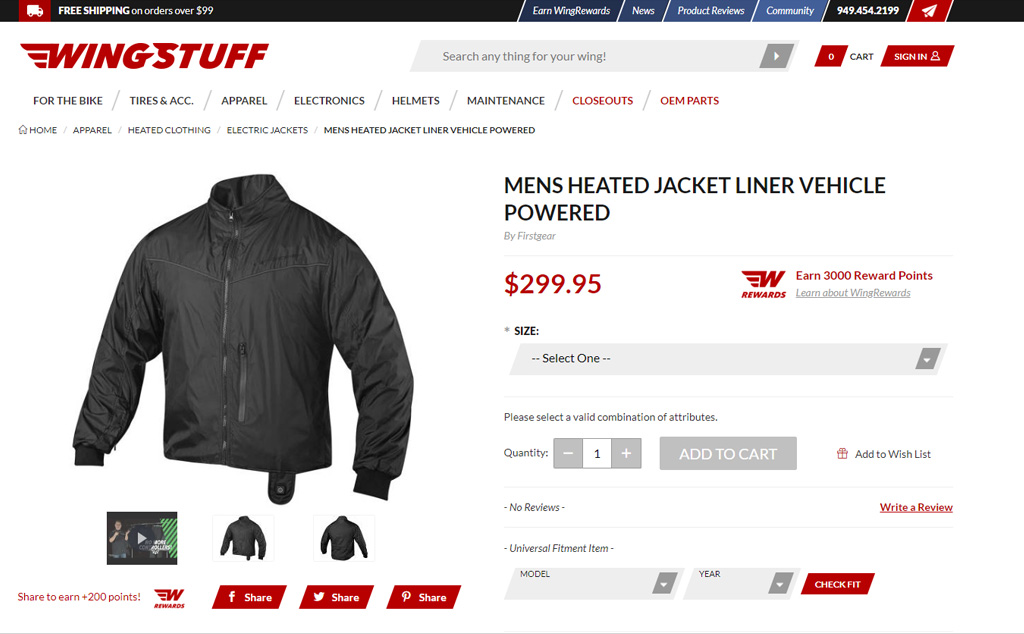 It's true what they say: pictures really are worth a thousand words. They're also worth thousands in sales. Having good images can utterly make or break your site. If your shoppers can't properly see what they are spending their money on, it will be a lot tougher to convince them to click "add to cart".
This interactivity allows users to take advantage of improved zoom, 360º views, and product videos to get the full impact of your product. Uploading video and plenty of high quality images will help keep shoppers on the page longer, improving your Google Time On Page metric.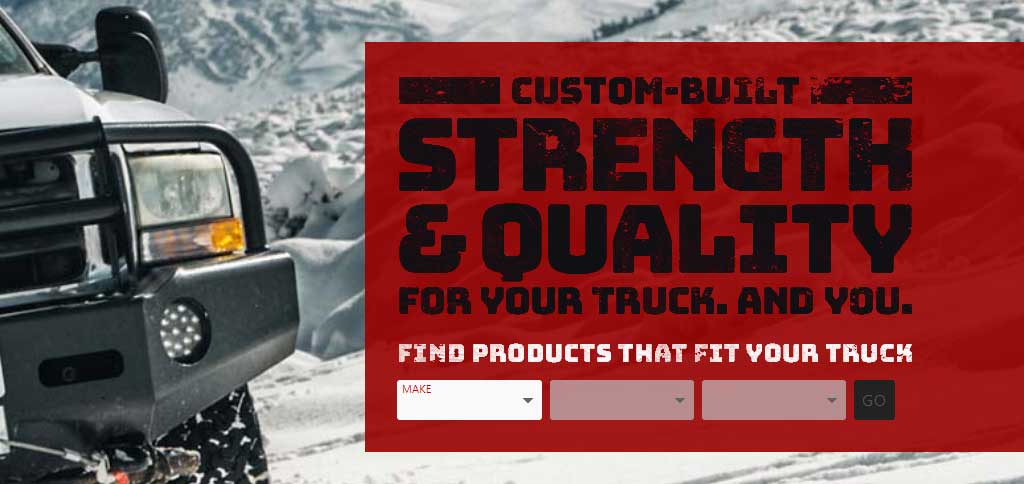 Not all interactive site features are found on the product page. While that is one of the more common places due to the importance of products for an eCommerce website, it's not the only option. The parts finder that our developers customized and integrated for Buckstop Inc. is a feature that shoppers use before getting to the product pages.
By prompting the user to select their vehicle in the tool, the site automatically filters out any ineligible product. Due to the nature of the products on the site, this makes shopping easier by clearing out the items that aren't applicable to that user's vehicle, making way for more of the products that are.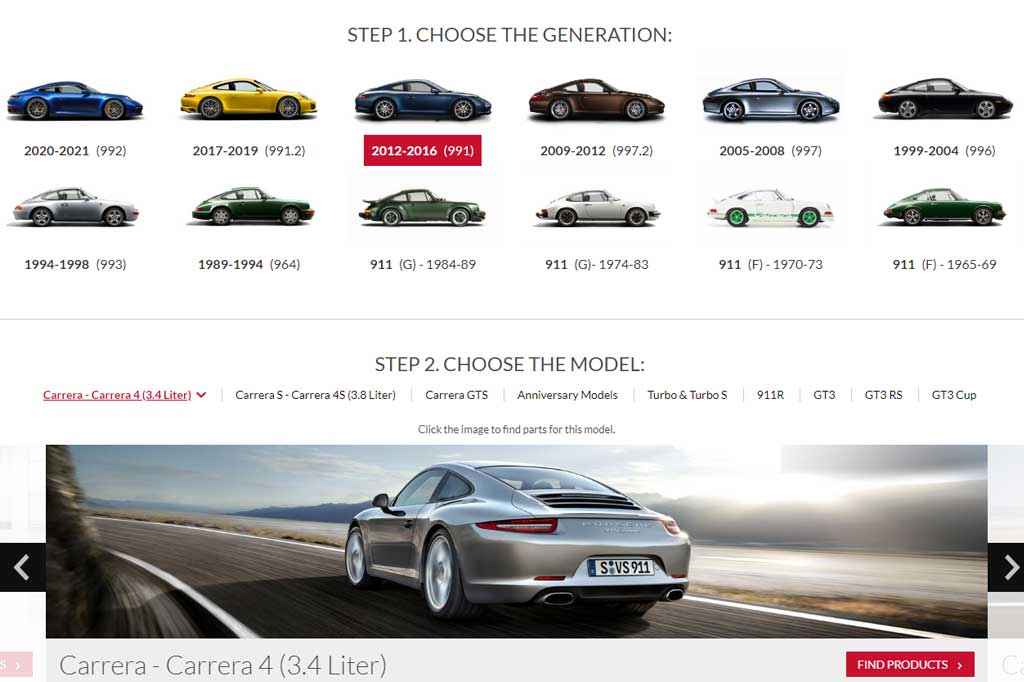 Interactive site features aren't just singular tools. They can completely change the way a website operates and guides the user through the conversion funnel.
On Suncoast Porsche Parts' website, the shopper can narrow down applicable parts and accessories just like in the previous example. However, instead of being designed to function as a global tool, it's designed to visually guide the shopper down a path, from one step to the next, via interactive category landing pages.
How Can Interactive Features Help My Site?
There are some specific ways that adding interactive features to your site can help grow your business, and stabilize your position in your industry. In order to really succeed, you need to impress your shoppers, as well as the search engines. Luckily, when it comes to interactivity, catering to your customers is what impresses Google.
Google provides a detailed explanation of how their search algorithms work and what you need to do to ace them. But they are highly technical and a lot of it involves developer know-how. However they do use a group of metrics known as Page Experience Criteria that you can break down into easier-to-understand targets.
Time On Page
This metric is very straightforward. Time On Page measures how long users spend on a page before clicking on to a different page. Why would this be important to Google? It demonstrates whether the content you offer has any value to your users. It's safe to say that if someone clicks to any one page, scrolls for 0.4 seconds then leaves, that page likely didn't have anything useful for them.
Interactive site features entice your visitors to play around on the site, experimenting with the feature options, leading to a longer Time On Page.This will help signal to Google that your content is worth viewing.
Bounce Rate
Bounce rate is dictated by the number of people who click onto your site, then leave it without continuing to another page or further down the sales funnel. If your features are truly useful to the user, they should be able to help direct your shopper to the next step in your ideal buyer's journey (ie. finding a product, clicking "add to cart", clicking "checkout").
Similar to Time On Page, Bounce Rate clues Google into whether or not shoppers find your site useful or pleasant. There are a multitude of factors that affect this metric, but giving your shopper something to do, in the form of an interactive feature, will help.
Conversions
Riding on the coattails of Bounce Rate is Conversions. By providing your users with a next step, something to attract and hold their attention, then guide them in the direction of a solution to their problem, you're scoring a point for conversions.
By giving your shoppers an easier way to find the products they need, want, or didn't know they wanted (hello, impulse buys!), you make it easier for them to finish the sale.
When to Avoid Interactive Site Features
Yes, you read that right. For as fun and innovative as they are, interactive features aren't always the right answer. So when should they be avoided?
It Hasn't Been Perfected
If the feature or tool isn't working quite right, don't take it live! There really is no "good enough" when it comes to website functionality. It either passes, or it doesn't. And if it doesn't work beautifully, it will only serve to frustrate your customers. Instead of making their experience more enjoyable, it'll add frustration and make your site look sloppy.
If you can't get the feature to work, or it isn't quite as easy as you'd like, you're better off putting a pin in the project until you have more resources (time, money, patience) to complete it properly.
It's Cool…But Not That Practical
It may be tempting to add a feature that is really, really cool. But if it isn't actually helpful to your shoppers, then it isn't helpful to you either. It may just be taking the place of a simpler solution. "Go big or go home" doesn't always apply, and your website is the perfect example.
If you only have a few dozen products in your catalog, then interactive category landing pages aren't necessary or really all that helpful, regardless of how slick it looks. This is especially true if the cost of development and implementation will take resources away from other, more critical site work.
The Trend Is On Its Way Out
You may have had your eye on a site feature for months, or even years. All your competitors have it. They're sites look great and you feel like you're falling behind. The solution to that isn't to simply match what they are doing.
This is where the importance of innovation comes in, something that our skilled developers have abounding! If your competitors have had a flashy interactive site feature for a while, then your acquiring it will only be catching the tail end of the trend. And depending on the feature, your shoppers may not have even missed it! Instead, put your energy toward solving a bigger problem, or taking that feature one step farther. Work with your developer to push the bounds and come up with something that your competition will envy.
How To Find Your Next Site Addition
Take a look at what your competition is doing on their site to solve common problems for your shoppers. The problems may be industry specific, like finding only the parts that are compatible with their vehicles. Or they may be more widely applicable to online shopping in general, like needing a way to schedule pick-up times, or obtain a quote for a big project.
Find the problem that needs to be solved, note the way the problem is being ignored by your competitors, or the way that it could be better addressed, and focus on that. Take your ideas to your developer and discuss.
Use Your Developer's Skills
Your developer will have a particular insight to the way your sight works, and what it can handle. They will also be able to push your ideas even further by anticipating other issues your shoppers might have…at least, our developers will be able to do that. Take advantage of the critical thinking skills our developers have honed over the years, and come up with something truly cutting-edge together.
We don't want our clients to pursue decisions on their sites that really aren't going to benefit them, so we'll be able to help you manage your ideas too, in case they get a little too earnest. And if you aren't sure what would work with your site, take a look at our existing Miva Customizations to see if there's a feature that can be applied or customized to fit your site.
If you have an idea that you want to pursue or explore, get in touch with us and we can help figure out if it's right for you, and how to make it work.