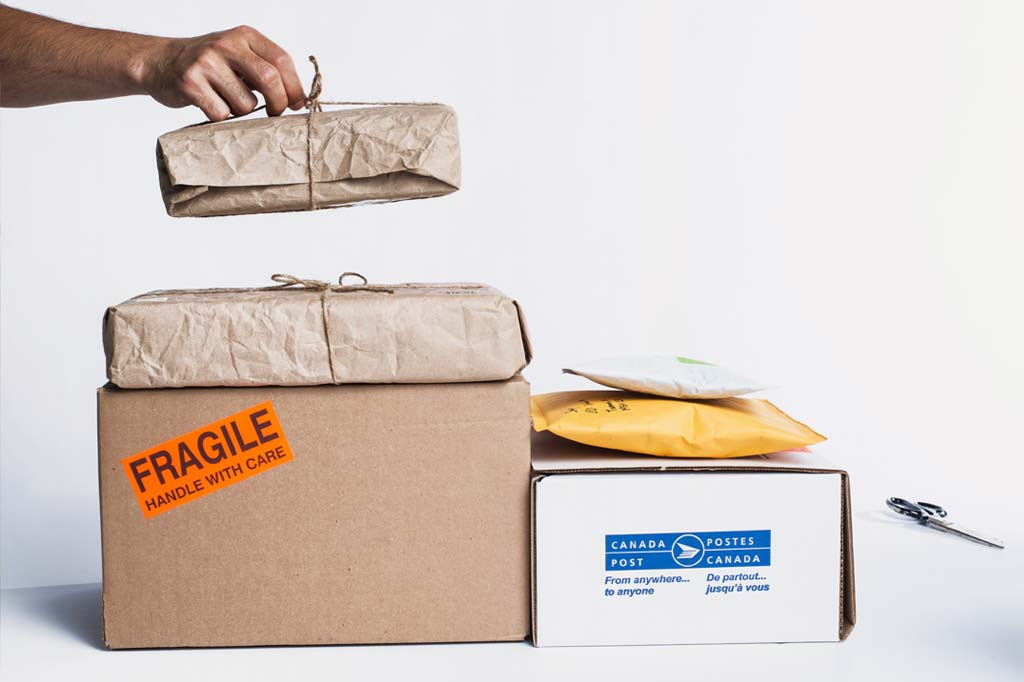 Estimated reading time: 7 minutes
Shipping has a love-hate relationship in the world of eCommerce. It also plays a huge role in customer retention. It's absolutely necessary, and it's what makes online shopping so convenient for consumers. To-door delivery, across states, countries, and oceans, sometimes in a matter of hours. It's a pretty outstanding example of modern technology and logistics, and yet people also despise it.
There's nothing quite like the disappointment you feel when you find an excellent deal, the perfect product, and make it through the site checkout, just to be slammed with an enormous shipping fee. In that moment, it doesn't seem to matter that you're able to get a pair of handmade Italian leather loafers delivered to your door in a couple of days. All you see is the double or triple-digit shipping cost adding to your total.
Unfortunately, it's a case of shoppers wanting to have their cake and eat it too. The low price, and fast delivery. Convenience and high quality. You can thank Amazon for this new entitlement; 88% of consumers claim that Amazon's shipping options have had a direct effect on the increase of their expectations. And as customer expectations rise, it gets harder and harder for retailers to deliver. There are some ways that you can strike a balance between the expectations of your shoppers.
Free Shipping
Offering free shipping services – even if they're on the slower side – is more likely to sway shoppers into a purchase than large product selection or even having the lowest product prices. Yes, you read that right. Customers would rather pay more for the product if it means they get shipping for free. But free shipping is expensive. It can really take a bite out of your profits, and as transportation costs rise, that's only going to become more true.
So how can you provide free shipping without bankrupting your business? The most common solution is to set a minimum order value. By setting a guideline like "Free Shipping on orders over $99", it ensures that shoppers are at least spending enough to mitigate the cost of packing and sending the order out.
Another option, depending on the products you sell, is to offer free shipping on a specific product type. For example, Jacksonsart.com offers free shipping on brush orders. Because paint brushes are so small and light, they can send the orders in flat packet mailers for a very low cost. This can get tricky if you also sell large or heavy items, so use this type of promotion carefully.
Overall, about 70% of shoppers prefer free over fast when it comes to shipping. So if you do decide to offer free shipping, talk to your couriers and see if you can work out a deal to promote one of their slower and less-expensive shipping options as free, if they can give you a break on the rate.
---
TIP: Make sure to have an information page that specifies when free shipping applies, if the areas are limited. If you only offer free shipping in the lower-48 United States, that needs to be clearly stated.
---
Tiered Shipping
Providing multiple shipping options is the surest way to please the largest amount of people and increase customer retention. Of course, you will always find people who want shipping to be fast and free. Unfortunately there isn't anything you can do for those shoppers without setting a bad precedent. And they will try to take advantage of that every time they come back.
Offering different levels of shipping services allows you to provide lower or no-cost options to those more concerned with shipping costs, and high-speed options for those who are okay with paying more to get it now. If you can negotiate with your postal service representative, and your packages are typically fairly small, you may be able to offer a flat rate shipping option. Providing multiple options at different speeds and different costs allow the customer to find their own balance.
---
TIP: Name the different shipping methods carefully. If "Expedited" shipping is the slowest and least expensive shipping method offered by your courier, shoppers will still see the word "expedited" and assume they've upgraded their shipping.
---
Alternative to Shipping
Having cheap or free shipping on your site aren't the only ways to please your shoppers. Depending on your location and your client-base, you may want to consider a pick-up option. Having the option for shoppers to pick up their orders at an office or warehouse at no charge is a great way to offer convenience. The customer can pick up the order as soon as they feel fit, and it doesn't cost anything but their time. This option is mostly only viable if a large portion of your customer base is located geographically close to your office or warehouse.
If you do have a decent amount of shoppers local to your area, this is a great way to boost your customer retention. If they have a location nearby where they can pick up (or return) orders, shoppers will be more likely to make purchases on a whim or on short notice, knowing they can swing by instead of waiting.
---
TIP: Have our developers set up your Pick-up option to be dependent upon zip code. That will prevent customers who live too far away from selecting pick-up without realizing that your pick-up location may be several hours away.
---
Free Return Shipping
Another shipping option that boosts your customer retention is to offer free returns. Purchasing products online comes with certain risks. You can't see, smell, or try on items before purchasing. Many shoppers will now completely avoid a store if they don't have a return policy that works for them.
Free returns, like free shipping, can cause havoc with your bottom line. If you do offer free returns, once again, your policy and its restrictions need to be very clearly listed online. You can go a step further and include them with the return shipping label to the shopper. If the item being returned is not in re-sellable condition, you may not want to cover the cost of the return, regardless of where the fault lies (the manufacturer or customer error). Be sure to ask for clear photographs of damaged products before they are sent back so you can determine if paying for shipping is worth it.
In reality, most customers won't follow through with returning purchases, but do feel reassured in having the option. You can also help decrease the rate of returns (currently sitting around 30%) by making sure your product descriptions are clear, and you have plenty of product images and reviews. Giving your shoppers a clear vision of what they can expect from the product will cut down on products being returned because they weren't as expected.
---
TIP: You may not want to offer free return shipping on products that are very low value. If the product is only worth a few dollars and return shipping costs $8, you're losing money on the product.
---
When Things Go Wrong
No matter how careful and communicative you are with your customers, mistakes still happen, and you'll still be blamed. It's another unfortunate part of the shipping practice that can't be helped. As you're the only contact with the customer, it doesn't matter to them that the fault may lie in the hands of the courier. More than 4 out of 5 consumers think that the retailer should be held responsible for a package reaching the customer.
It may feel wildly unfair that you're being held responsible for weather events, holidays, or human error on the part of the courier. But the good news is that errors in shipping can be easily remedied with an apology. More than 90% of consumers will forgive shipping errors if the retailer offers a sincere apology, and maybe something like a discount code or partial shipping refund.
If a customer calls to complain about some part of the shipping experience, offer your apologies and be clear that you're going to help them in any way you can. This may mean you need to do a little investigating into the issue. But handling the situation yourself as much as possible, and keeping the customer informed along the way, is your best chance at customer retention.
Review Your Policies
Knowing how important shipping and returns are to the purchase process, you may want to audit your shipping and return policies. Look at them with a discerning eye to determine if they are reasonable from the shopper's point of view. If you're not sure whether your policies are too strict (or too lax and you're losing money), try comparing them to your competitors. After all, if your shoppers don't like your terms, they'll be seeking out your competitors.
Easy returns, plenty of shipping options, and clear communication when things go wrong are all critical to eCommerce success. Save money on customer acquisition by refining your customer retention; start with your shipping and return policies. If you need help adding, editing, or organizing your shipping methods, contact Glendale Designs and we can discuss what might work best for you.