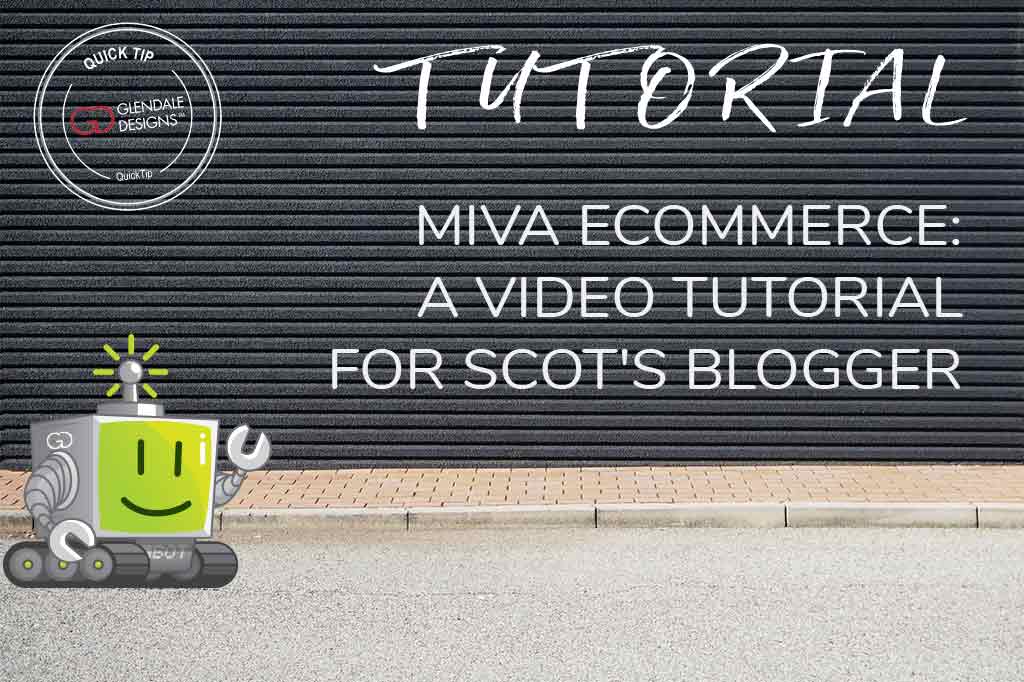 Estimated reading time: 2 minutes
Scot's Blogger is a third-party app for your Miva store. It allows you to add a blog to your eCommerce site and have it completely integrated into your Miva admin. Previously, store owners would often create a separate WordPress blog and interlink it with their website. While WordPress does have some great capabilities, there are a few downsides:
You and your staff need to learn a second platform in order to keep the blog updated. Scot's Blogger has basic functions which, for the average store owner, will be more than enough to get content on the site regularly.
WordPress needs to be maintained, which means potential extra hosting costs, upgrades, and security and plugin updates.
Scot's Blogger automatically uses the header, footer, and basket from your Miva store. That means you don't have to recreate your site design as you would in WordPress, to ensure it matches your site branding.
WordPress is open source, which means it is vulnerable to hacking, and the addition of a WordPress blog to your store site may affect your PCI compliance.
The addition of Scot's Blogger to your Miva site will add an inexpensive and simple way to add content to your site. Beyond the standard blog posts, you can use it to add easy-to-edit content pages, all automatically mobile responsive and branded.
This video will walk you through the following basics:
Accessing the utility in Miva and a walkthrough of the Scot's Blogger interface.
How to create a blog editor and assign permissions.
Publish and update blog post content.
To add Scot's Blogger to your site or to get more information, contact us today.