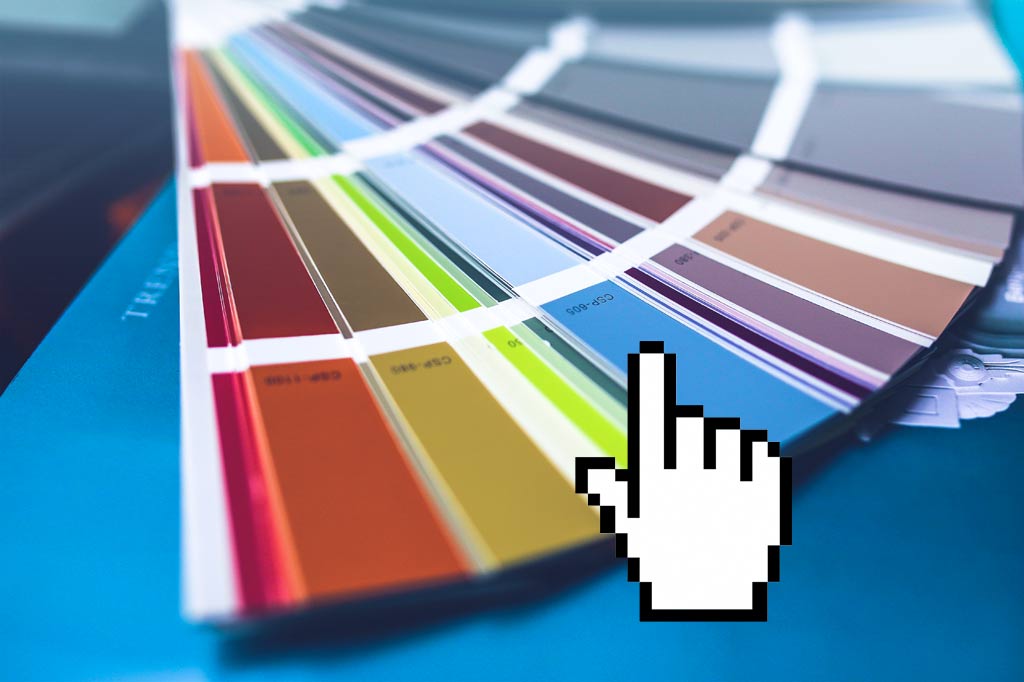 Estimated reading time: 8 minutes
Do you remember when Mars Inc. had the genius idea of offering custom printed m&m candies? They capitalized on the idea of unique all the way back in 2004, in the infancy of eCommerce. The trend of getting customized products has only grown since then. Shoppers have the chance to make a mark on their favorite products for a fee, and they love it.
There are two common incentives for consumers that seem to span generations:
Standing out
Fitting in
The two have become more conflicting with the Millennial and Generation Z ages. While so much of the world is concerned with fitting in and following the same trends as their peers, there is now a new precedent for trend makers. Now that social media is such an integral part of how we socialize, the pressure to stand out and trend-set has sky-rocketed. The moniker of "influencer" is a recognized (and lucrative) career; thousands of young people spend every effort to influence their peers on what to buy, and from whom.
The ability to purchase custom products allows those two motivations to blend beautifully. Consumers, specifically Millennials and Gen Z, who make up a whopping 47% of transactions, can purchase the same items as advertised by social media influencers. Meanwhile, they are still able to apply their own individual touch to the product. They get to marry with the desire to both stand apart and be part of the herd. Knowing how custom products benefit the shopper, you might be wondering, what's in it for you?
Custom Products to Fulfill Customer Expectations
It's an increasingly competitive world out there for online retailers these days. Any opportunity to provide exactly what your customer wants is going to put your head and shoulders above your competitors.  An average of 36% of consumers are looking for customizable products. Compare that to the number of companies who can actually provide those products, and you've got a real opportunity to capitalize on an underserved market. While more than 1 in 4 customers want personalized products, only about 10% have done so.
Not only do shoppers want to pick their own features, but they can often have very specific expectations for the items. Allowing the customer to define their own specifications (within bounds) helps the customer feel as though they are being specifically catered to. And who doesn't love that feeling?

Reduce Overhead and Increase Prices
Let's imagine you sell t-shirts. You sell them in 10 different colors, 6 sizes, with 4 different designs. If you want to be able to offer all of those options to your shoppers, you're looking at stocking multiple pieces in 6,840 different combinations (if you plan on being fully stocked). However, if you stocked the 4 designs on white shirts in all 6 sizes, you're already only having to manage 90 unique inventory variants. Offering all the other combinations and presenting it as a customizable item means the shopper can still get exactly what they want. Except you won't have to stock an additional 6,750 inventory variants. 
Allowing your shopper to customize the shirt size, color, and design at no additional cost will help you stand out from your competitors who might charge for any customization. If you also encourage your shopper to add custom text to the shirt design, you can charge a premium for the service. Approximately 1 in 3 shoppers are willing to pay a fee for a custom item. They will be further encouraged to spend more since they were able to customize so much of the shirt for no charge.
Less stock on hand means less risk as trends change, and being able to charge more… well the benefit is obvious.
Encourage Brand Interaction and Loyalty
Technology has made it easier than ever to provide exactly what your shoppers are looking for. Equipment like laser engravers, sublimation printers, and fabric presses are dropping in price and becoming more and more accessible to the average store owner. Now you can print someone's face on their t-shirts, coffee mugs, engraved wood signs, running shoes, candles, golf balls… the possibilities are endless.
One thing that people love more than putting their face on products, is putting their face on products on social media! Shoppers that have received good service with their custom products are likely to post pictures on social media. Encourage your shoppers to share a snapshot of their new product on Instagram or Twitter tagged with your brand hashtag. It's also a great way to offer loyalty points or coupon codes, to help bring that shopper back for round two.

Tips to Integrate Customizable Products
There are a few ways to go about adding customizable products. It will depend on the type of item you offer and the types of customizations you plan on offering. If you're limited by certain specifications, you need to make those very clear at every opportunity (product page, FAQ page, and checkout). For some retailers, those limitations might be design size, color range, or whether accents and special characters are permitted. If your store is Miva-based, product attributes will be the main tool you'll use to allow your customers to pick and choose.
Drop-Down Lists
Perfect if you have a list of predetermined options to choose from (like font, color, or size). You can upload images (like color swatches) for each drop-down option, too.
Text Fields/Areas
this is essential for any product that will have custom text applied. You can use a field for a small text set, or an area for larger blocks of text. Consider carefully if you need to apply a character limit to your text options.
Checkboxes
Checkboxes can be used in a couple of different ways. Are you giving your customers the option to add on additional options to their order? Checkboxes will work for that. We have also had clients use them as an acceptance of terms (discussed later on).
Radio Buttons
When requiring your customer to choose one of two options (or three, or five, etc.), use radio buttons. They are similar to checkboxes but can't be unselected and only one option may be chosen.
Image Upload
Are you able to print, embroider, or engrave a photograph or logo? You can ask your customer to email you the image and hope they remember. Or you can add an image upload attribute that will allow your shopper to upload their file right on the product page. (Ask us about this, if you're interested in this feature.)
Product Images
Don't forget to provide plenty of well-organized product images so your customers can visualize what they should expect to receive. This includes samples of fonts, color swatches, and design detail shots. Keep in mind that shoppers have a tendency to pick the design and color combinations they see in the example photos, regardless of how many choices they are given for customization.

A Word of Warning
Before you start offering personalized or custom items, take a look at your terms of service and your privacy policy. Have a very clear definition of what constitutes a custom product and how returns will be handled, if at all. It may be necessary to note on product pages or in the checkout that items that have been properly personalized are not eligible for return, unless there is a product defect. Some sites include a required checkbox on the product or checkout pages that the customer must select before checking out. The disclaimer with that checkbox can read something like:
"I confirm that all spelling and punctuation is correct and approve for production."
For products that allow your customers to submit images, it should be stated (in the product description or in a similar checkbox) that the customer is the owner or has use rights of the image and allowed to submit it for reproduction. You may need to use your best judgment when it comes to company logos. For example. someone getting company shirts made for a staff event vs. someone wanting a Harley Davidson t-shirt printed.
Get Creative
You'd be surprised how many ways there are to customize products, and consumers want them ALL. Visit some printing or hobby trade shows to see what types of technology is out there that could be applied to your products. If you need some help with rounding out this next phase in your business, contact us for consultation or to have any of the previously mentioned features added to your store.