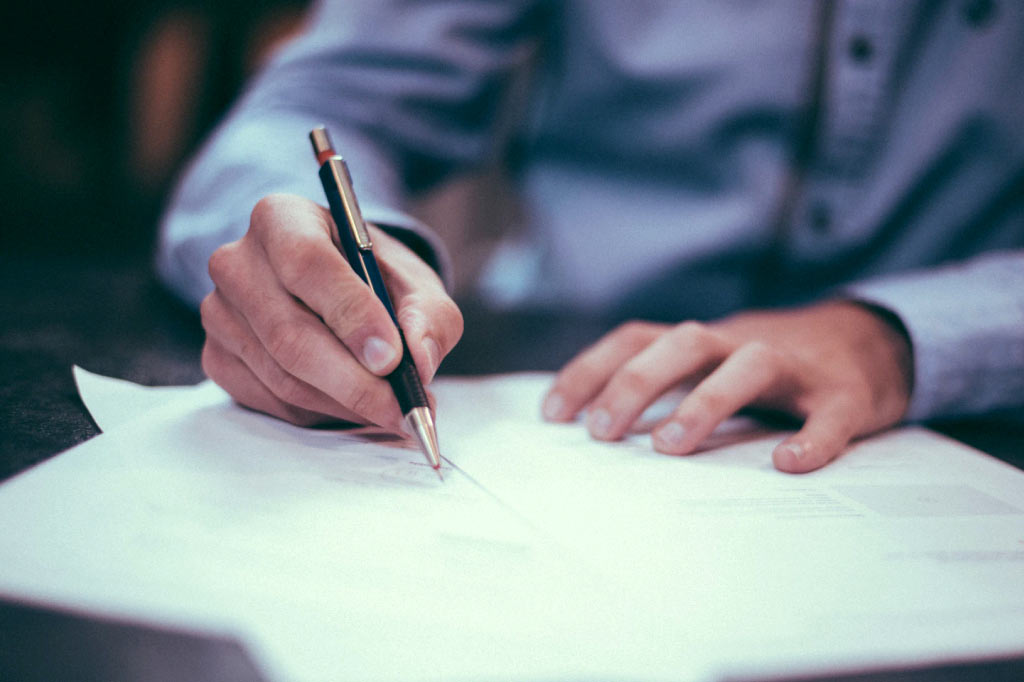 Estimated reading time: 8 minutes
You've seen them (and probably clicked "I Agree") on every website, app, software program, and contest you've ever seen. The Terms of Service (ToS), also called Terms & Conditions, or Terms of Use, are essentially a set of guidelines to instruct the user how your product or service should be used. It also covers what the user expectations should be, and what you are responsible for delivering.
When it comes to online retail, there can be a lot of grey-area for the shopper. There isn't an opportunity to see and feel the items in person. If the product doesn't live up to their expectations, returns can quickly become expensive and inconvenient. It can also result in some seriously negative feelings on the part of the customer and the retailer if the ToS isn't clear and comprehensive.
It needs to be stated that this post in no way constitutes legal advice. If you're unsure whether your terms of service is complete enough, contact a lawyer to confirm.
What Are The Risks?
There are plenty of risks of not having a coherent and transparent set of terms on your website. Some of them are more obvious than others, but they can all be hugely detrimental to your brand, and your bank account.
Chargebacks & Friendly Fraud
Don't let the name fool you. It's really not that friendly. Friendly fraud (aka Chargeback fraud) refers to the act of filing for a fraudulent refund from your payment company after you've received the order. A shocking and disheartening 81% of consumers openly admit to filing for chargebacks simply out of convenience. While the process of disputing a chargeback claim can be onerous, by providing plenty of documentation including a clear ToS you may be able to save yourself some serious money. You could also thwart a "Friendly" Fraudster in the process (which basically makes you Batman).
Legal
While you usually won't be facing legal action stemming from a transaction on your website, there is a possibility. This is especially true if the products you sell are high-value, or the order size is typically large. You likely won't be heading to small claims court for a dispute over a candle. But an order of 400 candles for a wedding may be a different story. If your terms are not clear enough, you could lose out on legal fees and product costs (not to mention time and sanity), if a dispute ends up going to court. A sufficient ToS may not entirely prevent this, but it will deter some people who view small retailers as an easy target.
Bad Press
Sure, they say any press is good press. But try telling that to a small business that is being flooded with unjust negative reviews. You'll never be able to make everyone happy. If someone is going to attempt to nuke your reputation online, a solid ToS won't be able to stop them. However, you will have something you can point to in your calm and well-articulated replies. Keep in mind that 30% of consumers looked at review replies when forming their opinions about a business.
What Should They Include?
Generally speaking, your terms and conditions should serve a few main purposes: outline expectations, prevent abuse of service, and limit liability. Your ToS requirements will vary widely between industries, product types (ie. anything with an age requirement), location of operation (especially in regard to local laws), and even your company mission statement. There are, however, a few standard things you should consider when compiling or updating your ToS:
Information Accuracy:
This section should address the information you provide about your items and your services, and its accuracy. If you get your products from a wholesaler (ie. you aren't the manufacturer), then you likely take specs from them such as materials, ingredients, sizing, and images. While you do your best to ensure the information is accurate, mistakes do happen. Be sure to mention that the details provided are accurate to the best of your knowledge.

Consent of Sale:
Consent/terms of sale essentially confirm that by placing an order with you, your customer is agreeing to your outlined terms. It can also include a confirmation that purchase of the items is legal in their state.

Payment & Processing:
Address your payment procedures (for example, when payment is expected), and which methods you accept. You should also note your processing times. State clearly whether the processing times are absolute or if there may be some deviation.

Returns & Cancellations:
Understandably, this is a very important section and should be crafted carefully. Include a detailed explanation of your return and/or cancellation policy. Note any fees, how to begin the process, whether documentation (photos) is necessary, and state your time frame explicitly. If you have products for which return/cancellation is not applicable, list them clearly (ie. Correctly personalized items, edible products, items where the packaging has been opened etc.). You will always have people who try to circumvent your return and cancellation policy. Make it as clear as you can, and use your judgment when it comes to enforcing it (i.e. pick your battles).

Shipping & Delivery:
Disclaimers regarding courier and weather delays will prove to be very important during holiday seasons and if your items are time-sensitive (ie. for events with set dates). Offering upgraded shipping options and the ability to confirm with customer service will help mitigate shipping issues. You may also want to include information regarding how shipping costs are calculated and any extra fees that may be associated with oversized items.  Be as transparent as possible here; unfortunately, retailers often take the brunt of the blame for courier delays. Transparency and a willingness to help your customer file a claim against the shipper, if necessary, will help.

Product Specific Disclaimers:
Depending on the type of product you sell, you may need to include liability disclaimers. Here are some examples: Natural wood products may have knots and swirls inherent to the material, chocolate will not ship without a cooler/ice pack in certain months, clothing sizes are based on provided sizing charts, etc. If applicable, you may also need to include a disclaimer regarding out-of-stock and discontinued items, and how they will be handled.

Loyalty Program Specifics:
Do you offer any sort of rewards or loyalty programs? list the specifics regarding earning and redeeming points, applicable items, expiration dates, and how to proceed if there is a discrepancy.

Intellectual Property:
Standard on any site, you should include that the information, text, images etc. found on your website are the intellectual property of your company and/or are used with the consent of the creator (in the case of supplier images, for instance). This is actually more likely to be used to protect yourself against competitors stealing your information, as opposed to any customer interaction.

Update Them Often
This is by no means a complete list of items to address in your ToS. You may have specifics you need to cover depending on the products and services you offer. Try taking a look at competitors' sites to view their ToS. You may discover issues that you haven't thought of. But don't copy and paste, as that likely violates their intellectual property clause.
Do your best to put yourself in your shopper's shoes and think of every possible issue that may arise. Most of all, you will very likely need to edit your terms on a fairly regular basis. As product lines and customer expectations change, you will end up in situations where you find yourself adding to your ToS due to customer interactions. Hopefully, your Terms of Service and Policy pages are accessible via Miva Content Sections. If they are, we have instructions on how to access and edit them.
Adapt your ToS as necessary, and you'll find that both you and your customers will benefit from the clarity.