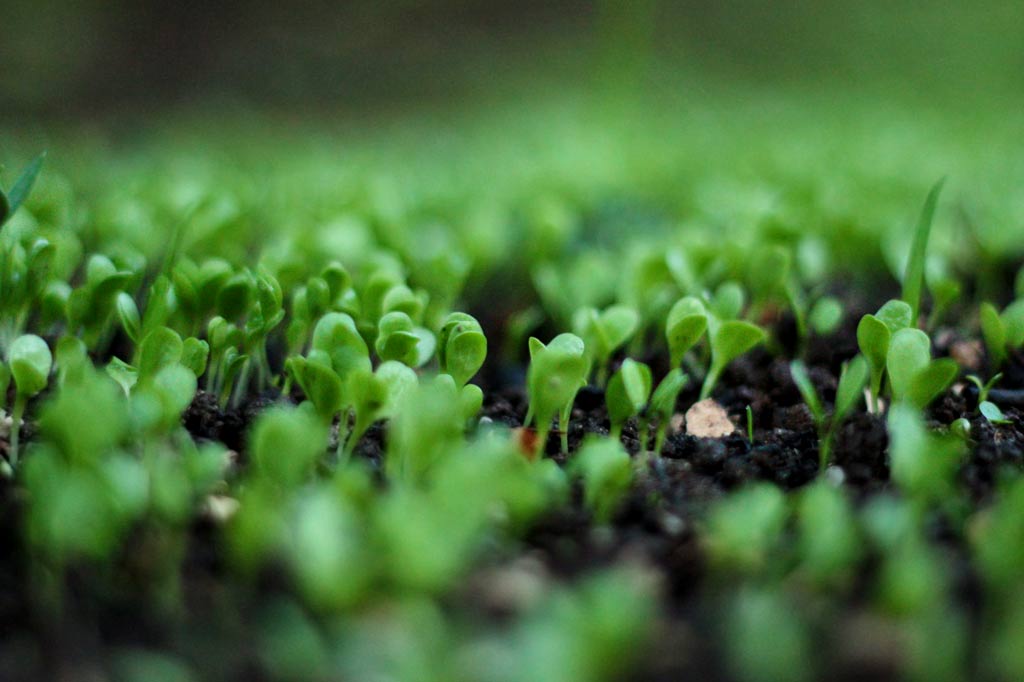 Estimated reading time: 8 minutes
See the bottom of this post to get our downloadable DIY On-Page SEO Checklist! Keep reading to learn more about why you need to do it.
---
There are countless blogs and articles online explaining the importance of SEO, and if you've been in the online space for any amount of time, you're likely already familiar with it. You know search engine optimization is the key to earning organic (free) traffic to your site. But did you know there are a few different types of SEO?
Some are going to be beyond the grasp of the average internet user or business owner. When it comes to technical SEO, it's best to leave it to the experts. But there is a way you can (and should) help your optimization yourself. This on-page SEO checklist will guide you through some things you can do yourself to help improve your ranking, while also reducing your marketing budget.
What is On-Page SEO and Why Does it Matter?
On-page (or on-site) SEO is… well exactly what it sounds like. It refers to the features of your page content that affect your search engine ranking. Besides on-page, you also have off-page (like backlinks on other sites) and technical SEO (like structured data markup).
The practice of perfecting your on-page optimization is really just a habit. There aren't any special skills or requirements you need to be able to nail it, other than paying attention. When you hit all the right points, you have a better chance of signaling to search engines that your site:
Knows what it's talking about
Is a quality resource
And can properly answer the search query
On-page SEO is something that you have the ability to work on as a site owner, manager, or employee. Basically, if you can add content to the site, you can also be the on-page SEO guru of your business.
On-Page SEO is More Than Keywords (But it's keywords, too)
If you are already familiar with the concept, then you may be thinking "Okay, so I'll add some keywords into the mix."
You're definitely not wrong. But as Google and other search engines continue to evolve, tailoring their algorithms to the user experience, the requirements for SEO get a little more complex and nuanced. Cramming in tons of keywords is more likely to get you flagged as spam than actually do any good for you.
On-page SEO requires you to look at the quality of your page, as a whole, as well as the genuine usefulness of the content. That means you need to look at things like:
Page speed
Interactivity
Links (in and outbound)
Content length
Formatting
Search intent
And yes, keywords, too. Search engines are now prioritizing content that provides a well-rounded experience for the user. Through machine learning, they are capable of discerning whether your content actually applies to the keyword you used, or if you're just trying to fake it. Beyond what machine learning and AI can do, your usage reports will also provide a pretty strong signal to Google. Even if you can sneak by search engine algorithms and get to the first page, unhappy users will expose less-than-worthy content.
On-Page SEO Matters for All Types of Site Content
These search engine rules apply to all sorts of website content. Articles and blogs, instruction and FAQ pages, even product and category pages. Any time you have written content on a page, you can optimize it for search engines.
To get to the front page and actually stay there, you can follow along with the steps below and download the checklist for future use.
That's not to say this or any guide will be a quick fix. SEO is the long-game; it can take a while to get the hang of it and to see results. But pretty soon, these steps will be second nature for you when creating page content and the results will really pay off.
On-Page SEO Checklist
Content & Formatting
The algorithms really do take the way you write into account. They also consider formatting like headers and paragraph structure.
Some pieces of the formatting puzzle are measurable. Header and title tags, content length, and rich text formatting like bullet points add measurable value when it comes to Google's on-page SEO ranking factors.
Others are more nuanced and left to the reader to dictate value. Having a "wall of text" (ie. Big blocks of text that aren't broken up by spacing and headers) can visually overwhelm and frustrate your readers. They will leave the page quickly, signaling to search engines that your content isn't useful.
Make sure you pay attention to the following:
Use title and header tags.
Headers should contain your keywords and keyphrases. This helps Google read what's on the page.
Content length. Generally, pages with more than 2000+ words rank better than those with fewer words. However you should not sacrifice quality just to get more words in. Only add more content if it's valuable and applicable.
Avoid walls of text. Don't overwhelm your reader with blocks of text.
Include rich formatting (bullets) for easy reading.
Provide unique content. This is especially important for product and category pages. Do NOT copy and paste from suppliers. Use bullet lists to relay product specs that need to be copied from your supplier.
Keywords
Everyone's favorite topic! At least that's the way it seems, when you look at SEO. It's for good reason; Google and their competitors may have upgraded their algorithms over the years, making them more sophisticated. But The foundation of on-page SEO is still as important as always.
Keywords and keyphrases are still powerful, responsible for keying the search engines into the purpose of your site pages. There are some things you need to keep in mind when focusing on keywords in your content:
Use your keyword In the first 100 words (or first paragraph).
If possible, use it in your URL to help your ranking.
Using it in your title and header tags will help the search engine crawlers recognize that your content ties in to your keyword.
Disperse the keyword through your content evenly. Again, you're signaling to the search engines that your content applies to the topic.
But be careful you don't overuse the keyword (otherwise known as stuffing). Throwing it in every chance you get, in places it doesn't make sense, can be flagged as spam. Use it frequently but logically.
Try not to recycle the keyword, known as cannibalising. That's a very dramatic way to reference that one page may take traffic away from another one of your pages, if you repeat the keyword.
Links
Links are a great way to show relevance between your pages, as well as providing backup from reputable sources. Ranking formulas include factors like how trustworthy you are, as well as your sources. Including appropriate and meaningful links is an important part of on-page SEO.
Throwing in links that look good but don't actually provide context or credibility to your content may hurt you. There are a few things to remember when adding links to your content:
Add links that are both internal (linking within your site) and external (linking to reputable third-parties).
Ensure your links actually apply to the content.
Choose anchor text wisely. That is the text you choose to link. For example, this anchor text will direct you to an article explaining why anchor text is important.
Crosslink where possible. That means referencing page A on page B, and page B on page A. This signals to Google that you're helping your users quickly and easily navigate the architecture of your site.
Images & Multimedia
There are a few reasons that multimedia (images, videos, graphics and charts, etc.) are beneficial for your pages.
Time on page. Having interactive or visually appealing additions to your page like videos, tools, charts, etc. will keep your user entertained. They will naturally spend more time on your page as their attention is held.
Keyword opportunities. Using your alt text and naming your files properly can give you more opportunities to reflect your keywords. The alt text tells Google and visually impaired users what your image contains. Both of those are good things! On-page SEO is built right into the images themselves, even though you can't see the information on the screen.
Content readability. While your users may not be reading the images, videos and guides, they do help to improve readability on your page. They break up content, add visual cues, and can provide interest and appeal.
Be careful, however, when it comes to adding images and multimedia. Too many can unnecessarily interrupt the flow of your content and make it difficult to read. It can also look cluttered on the page. Make sure your images provide useful context for your user. If they are purely there for decoration, limit it to one or two.
Looking to add images to product and category page content? Try product videos, example images, usage guides, etc. Regardless of what you add, make sure you aren't over doing it with the size of the media either. Very large images and videos can slow your pages down. Check your site speed to make sure it isn't being bogged down.
You Need to Make On-Page SEO a Priority
Getting used to caring about your on-page SEO will make it easier for you to start ranking as soon as you create your products, pages, and categories. Once you get the hang of how to set your pages up for success, it will become second nature.
Use our checklist linked below to get yourself into the habit of following these on-page SEO steps, and before you know it, you'll be a pro. If you have any issues with your site SEO, contact us and our experts can help.