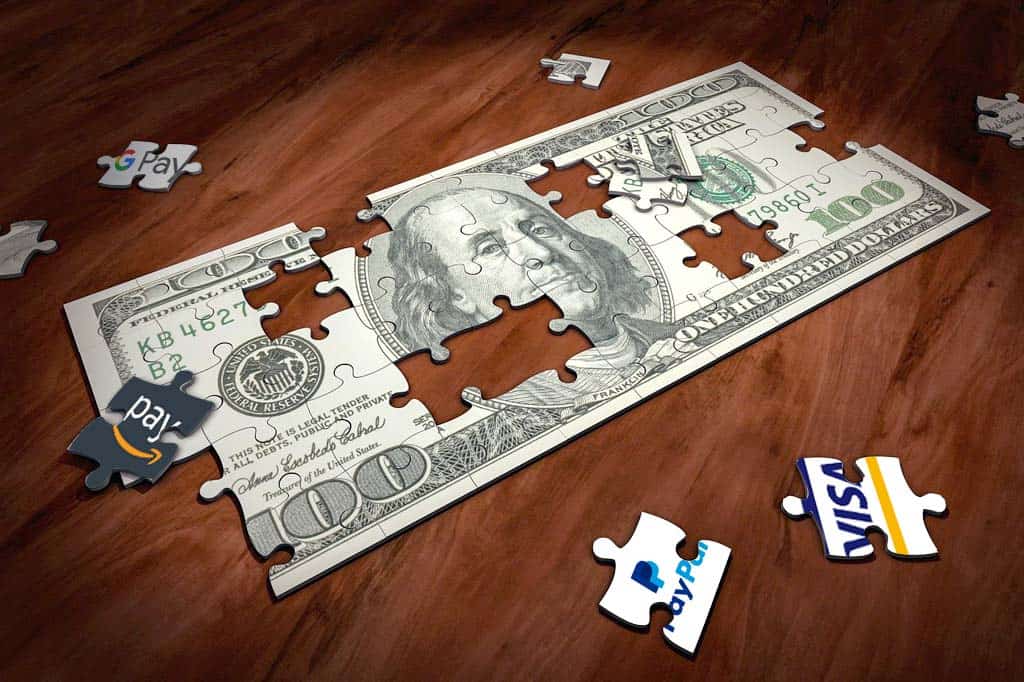 Estimated reading time: 7 minutes
As technologies change, so do customer expectations. Ever a top priority, convenience matters for online shoppers. That applies to payment options, and from that customers are expecting multiple payment methods to be standard. Gone are the days of being able to brag about accepting all major credit cards. You now have to contend with a variety of new-and-improved options, and that list is always growing.
For the first time in eCommerce history, credit cards are no longer responsible for the majority of online purchases. If you want to be able to appeal to the widest range of shoppers, reduce cart abandonment, and improve the user experience, you need to integrate multiple payment methods.
Payment Types
There are a few big players in the payment option game. Some are stock standards, and some may be brand new to you, so we'll break each one down. Let's get the obvious ones out of the way first.
Credit Card & Interact
Credit and debit cards, while no longer attributed to the majority of the spending, are still the preferred payment method. While it's a mistake only to offer credit card options, it's just as harmful to leave them off the docket. Shoppers – from Baby Boomers, Generation X, and some older Millennials – will still reach for their plastic when making an online purchase. It's tried and trusted, and old habits are hard to break, even with more convenient options on the horizon. 
PayPal
PayPal has been on the scene long enough for it to be well-trusted. With faster options like Express and One Touch, it's no wonder that PayPal is responsible for an 88.7% conversion rate, compared to those who don't offer the option. If you give your shoppers the option to checkout instantly, there's significantly less time to second-guess their purchase decision and abandon the cart. 
Amazon, Apple & Google Pay (and other Digital Wallets)
Digital wallets – or eWallets – have essentially reinvented the wheel. They function much the same as credit cards, because they use credit cards. The user inputs their personal information into the digital wallet app, which it stores for later use. The app then looks for the right form in the checkout process and uses auto-fill functions to fill the information with the tap of a button. This is a largely mobile-device payment option, though not exclusively. Even still, it's worth your time to integrate as mobile shopping popularity is growing exponentially (expecting to reach 54% of online sales by 2021). The three internet giants – Amazon, Apple and Google – didn't wait long before expanding their services to the payment arena with their own digital wallet platforms.
One of the big benefits of digital wallets for the retailer is that they keep the shopper on your checkout page. Unlike PayPal, the customer is not redirected to a different interface in order to complete their payment. This helps with continuity on your site, keeping your design comprehensive and on-brand. It also prevents the checkout process from being interrupted in any way.
Pay-Later Services
Pay-later services are the new and improved layaway. With the popularity of credit cards exploding over the years, layaway has become less commonplace. But with the Millennial and Gen Z aversion to personal debt, the general structure of layaway has made a comeback, albeit with a digital twist. In order to accept services like Afterpay and Sezzle, you do have to pay a fee. That said, the service encourages significantly larger purchases than would otherwise be placed. In fact, you can expect to see orders more than 20% larger when pay-later services are used during checkout. And unlike the traditional layaway structure, you receive the full order total once the customer places the order, as opposed to waiting for payment installments.
If you're looking at trying out a buy-now-pay-later service without the uncertainty of signing up with a relatively unheard-of company, checkout PayPal Credit. Formerly Bill Me Later, PayPal Credit covers returns for purchases made through the service, and they offer your shopper the quick and easy one-touch checkout that they crave.
MivaPay & Subscription Services
As a way to provide the same ease of use to shoppers as digital wallets, Miva has introduced MivaPay. Working as a credit card vault, your shoppers can now save their payment information on your site the same way they would with a digital wallet. This is particularly useful for repeat purchases or frequent shoppers. Customers now have the option to securely save their information for faster and easier checkouts.
Unlike standard digital wallets, MivaPay integrates with subscription services, and provides comprehensive subscription management. By giving you an easy way to collect payments on a recurring basis, you can significantly increase your customer lifetime value. With features like card expiration alerts, automatic email triggers, and detailed reporting, Miva has made it easy for you to offer subscription services while handling the payment collection on your behalf.
Why Multiple Payment Methods Matter
The payment type descriptions offered some insight into the benefits of each method. But there are a handful of overarching reasons that you should be offering multiple payment methods on your site.
Customer Experience
Whether you are a B2C or B2B seller, the customer experience should be a key priority. Much of improving the customer experience means giving the people what they want. And they want options. The list of reasons a customer may choose an alternative payment method is extensive and widely varied. Regardless of why, catering to your shopper will make them happier, more trusting of your brand, and more likely to spend. More and more consumers are expecting personalized shopping experiences. By offering a wide range of payment options, you're catering to those expectations and boosting the customer experience.
Inclusivity
As mentioned above, there are a whole host of reasons why a shopper may turn to alternative payment methods. For example, while North America tends to reach for a card, 82.4% of the world does not use credit cards. If you only offer Visa, Mastercard and American Express during checkout, you're severely limiting your growth potential. About half of the online purchases made globally are made using alternative payment methods.
Besides geographical limitations, there are also socioeconomic limitations to traditional credit cards. Millennial and Gen Z consumers are wary about signing up for debt. As such, they have been forgoing credit cards for systems like PayPal. They can ensure they are only spending what they have allocated in their PayPal account. When it comes to larger purchases, shoppers are now opting for pay-later systems to help defer the costs.
Reduce Abandoned Carts
One of the greatest features of alternative payment methods is speed. By encouraging shoppers to checkout with a click of a button or a scan of a fingerprint, they can complete a transaction without time to second guess their purchase, or shop elsewhere. Impulse purchases account for a large portion of retail sales. Express checkout options allow online retailers to participate in the trend.
Security
While many may still be wary about the safety and security of digital wallets and other online payment systems, there's no doubt that they are safer than traditional credit cards. Besides the digital security that these services provide, like data encryption, there's a level of physical security as well. You no longer need to carry around or pull out a physical credit card. Using security measures like personal identification numbers (PIN), fingerprint scanning, and even facial recognition, users can rest a little easier.
Evolution is Necessary
The tech landscape changes so rapidly that if you let down your guard, new trends will pass you by. Whether you want to or not, the fact is that more and more shoppers are turning to alternative payment solutions. If you don't cater to them, you could be left in the dust.  I know it sounds harsh. But change is a fact of life, and it's a fast-moving train when it comes to technology. If you aren't open to new trends, you could be severely limiting yourself unnecessarily. 
Integration
Now that you've got a better understanding of the payment methods and why you should embrace them, the next step is integrating them into your site. There are tutorials and guides online to help you install and initiate new gateways yourself. If you're confident in your tech skills, you can try implementing the services on your own. If you'd prefer a helping hand, contact Glendale Designs. We can make sure the payment method makes sense for you before installing, or even before you sign up for it. We can also help make sure they play nicely with your interface. Keeping your checkout clean and simple is an important part of adding new features to your site, especially if the goal is to promote expediency and ease of use.
Reach out to us if you would like further information on any of the payment systems mentioned above, and we can help identify the ones that make the most sense for you.