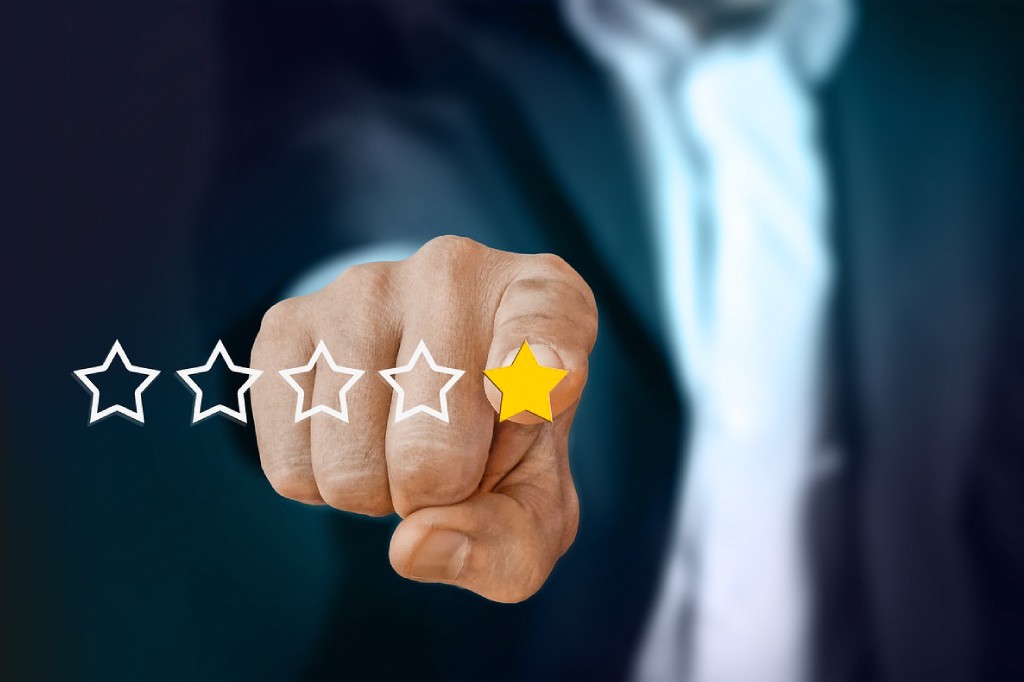 Estimated reading time: 8 minutes
Humans are funny creatures: while we often like believing we know what's best, we are also very impressionable. How we spend our money is no exception. Some of the most impactful outside influence when it comes to purchasing is the almighty Customer Review. Fancy ads and beautiful site design will only do so much for your brand. They will get the consumer to click through to your site, and maybe even add some of your products to their cart. But to tip the scales, shoppers often look to product reviews.
The same can be said for site reviews and ratings. Do you come up top three in search results for your market? Amazing! Do you have mediocre – or worse, nonexistent – ratings and reviews? Not so great. In fact, that may be enough to steer the viewer away from your site altogether. But having great reviews is only part of the battle. Studies show that replying and interacting with your reviews is just as important as getting them to begin with.
How Important Are Customer Reviews?
They're more important than your advertising when it comes to building trust and bonds with your customers. Reviews have become a crucial aspect of the online shopping experience for most consumers, and it makes sense. If you have never seen or held the item you're about to purchase, who would you look to for an honest description? Is the company trying to sell you the product? Or another shopper who has dealt with the company and used the item firsthand? Here are some figures from a study by Bright Local about just how impactful reviews really are:
More than 90% of Millennials trust online reviews as much as they do opinions from friends and family members.
The average consumer reads about 10 reviews before making a purchase decision.
86% of shoppers actively seek out reviews online.
Almost 90% of consumers pay attention to the way you, as a business owner, respond to reviews.
That last one is the one we're really emphasizing in this article. Consumers are paying attention to the way you respond and noting when you don't respond at all. Though if you aren't getting reviews to begin with, that's a much bigger concern.
How Do I Get Customer Reviews?
Thankfully, getting reviews isn't complicated or difficult. People like to give their opinions, especially if there's something in it for them. Here are a few tricks to start the ball rolling for you:
Ask for a review: Seems too good to be true, right? Well, that same Bright Local study shows that 70% of the people who were asked to leave a review, did. Whether it's in your confirmation email, or in a follow-up correspondence a week after product delivery, asking for feedback from customers is a great way to show you care about what they think.
Provide immediate incentives: Some shoppers may want a little something to sweeten the deal. To help make leaving a review worth their time, offer a discount code as a thank-you for their input. Not only will the customer look more favorably on your company thanks to the discount, but it will also help draw in repeat business!
Offer the potential for higher-stake prizes: Let your customers know that for every product or store review they leave, their name gets entered in a draw. You are able to offer higher-stake winnings (gift cards, product prizes, etc.) because you're only giving out one prize per draw period.
Reviews equal rewards: Do you have a rewards or loyalty program? Issue points for every review left. The customer gets to see an immediate payoff for their efforts, but they also need to spend more at your store in order to redeem them. 
Regardless of how you ask for and encourage reviews from customers, it's important to place an emphasis on honesty and relevance. You don't want to come across as though you're trying to buy good ratings, and you should genuinely want the reviews to help future customers make informed decisions.
I've Got the Reviews, Now How Do I Respond?
Replying to your reviews, particularly the ones hosted on a third-party site (i.e. Google, Facebook, Yelp), is an important step in garnering the trust of your consumers. Beyond that, it gives the opportunity to sincerely thank people for their input, whether it's positive or negative.
No matter how hard you try, you won't be able to please everyone. Negative reviews are inevitable. They are even a good thing – no, wait! Hear me out. Yes, it is best to have mostly positive reviews; customers can spend at least 30% more if a business has great reviews. However, even negative reviews can increase conversion rates by up to 85%, and most people (95%) suspect that the reviews may be censored or fake if there aren't any negative reviews at all.
When it comes to responding, about a third of consumers respond positively to a business when they see a company representative has replied. Here are some tips to help you when replying to customer reviews.
Thank Them
This one seems obvious, but it needs to be said. Thank your customer for taking the time to leave a response. Even a simple acknowledgment is better than nothing at all. Regardless of whether the review was positive or negative, thank the writer for taking the time to leave a review.

Get Personal
To keep from sounding too cookie-cutter in your response, address the reviewer by name, whenever possible. Some online reviewers use screen names, or submit their reviews anonymously. If they didn't leave a name, but specifically reference the product, experience, or associate, mention it in your reply. 
Apologize
If it was a negative review, best practice is to apologize. Whether the review is justified or not doesn't always mean much to readers. Apologize for whatever misunderstanding or miscommunication in service led to the reviewer's displeasure.

Make It Right
If the reviewer was justified in their negative review, offer to make it right. Correcting any error in service, or replacing damaged product may even earn you the opportunity to have the reviewer revise their original statements.

Ask For Details
Request more information regarding the issue; it shows that you're intent on setting the record straight, finding out the full story, and making corrections where possible. It also puts the onus back onto the customer, as you've done everything possible to correct any missteps.

The main takeaway when it comes to reviewing replies is that you're trying to make a good impression on anyone else reading that review. If the reviewer was never your customer, relay that in the response. If the reviewer was unaware or chose to ignore your company policies, explain them clearly and politely in the response. You can even go so far as to leave a link to your policy page. 
If you're trying to direct more of your customers to leave reviews on your Google listing, we can help you arrange for feedback emails to be sent. They will remind your shoppers that you appreciate and depend upon their input in order to improve. Those emails can contain direct links to places like your Google Reviews page.
What About Reviews On My Site?
It's important for the sake of initial impressions to have good reviews on your Google and Yelp listings, and those are the ones you get to respond to. But having reviews on your actual site and product pages is a great way to reinforce the message and guide the shopper. When you have a review module installed in your store, it allows you to display helpful, insightful, and impactful reviews right alongside your products. If you're planning on offering rewards or loyalty points for leaving reviews, you'll need a reviews module as well.
In many cases, you're not able to reply to reviews with these modules, but they do still serve as a valuable conversion tool. Offering your shoppers further peace of mind about the item, or answering questions they may have, may result in more informed sales and fewer returns. While you may not always be able to reply, you can approve or deny reviews; be careful about rejecting all negative reviews, though. As we mentioned before, customers won't trust you if your items have only 5-star reviews. 
If you have a module that does allow replies (as with the Product Reviews by Tess Miva module), respond to any reviews that warrant it. It's not necessary in this case to respond to every single review, but if a shopper has left a misleading review, or is negatively reviewing a common misconception about the product, take the opportunity to kindly offer a correction. Again, it will help inform shoppers which will lead to a decrease in returns and unhappy customers.
If you don't already have a review solution available on your website, contact us, and we can help you sort that out.