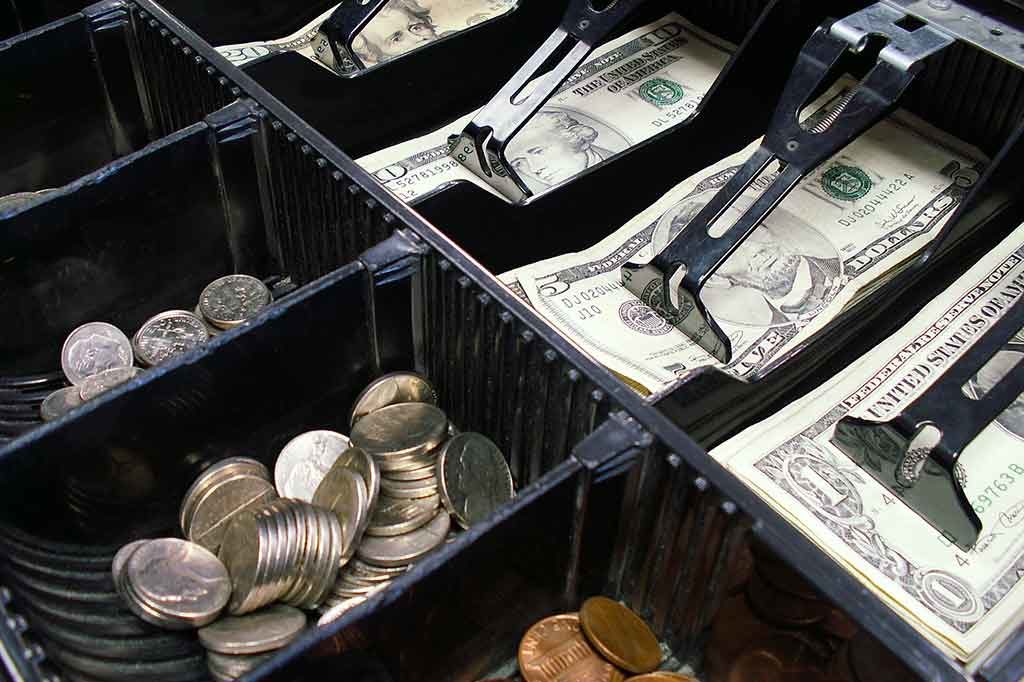 Estimated reading time: 6 minutes
More often than not these days, customers want more for less. Bigger deals, better offers, and unwavering quality and service. Satisfying all these expectations is getting increasingly expensive for the average store owner. A well-placed sale can do wonders for short-term order volume, but they aren't always sustainable. So how can you boost sales without sacrificing more than you should? I'm going to discuss a few options that can help encourage purchases without taking too much off the top.
Impulse Buys
Impulse buying is the phenomenon of being moved to make a purchase on a whim, often as a result of cunning marketing, a good deal, or simply proximity to the checkout (of COURSE I need a sixth pack of gum!). Here are some numbers on impulse purchases, so you can get a better idea of just how important this part of the market really is:
Ok, so that's a pie you want a slice of. But how do you tempt shoppers with impulse buys if they aren't waiting in line at a register? Well, pretty much the same way. You include temptations during the shopping experience.
Related & Suggested Products
By carefully curating your related & suggested items, you can not only entice customers into looking at products they may not have otherwise thought of, you can do it in a way that is actually meaningful and considerate. Do you sell skateboards? You should have helmets, replacement wheel kits, and stickers listed alongside the boards. By offering items that they will eventually need to service their main purchase, the customer feels as though they are saving time and money on shipping costs by thinking ahead.
Put yourself in your customer's shoes when you select your related and suggested products. Don't just assign other blue things because the main product is blue. Consider the real aspects of owning and using that item:
Does this need something else to make it functional? (ie. a keyboard, mouse, or monitor when selling a computer)
Is there a way to upgrade this item? (ie. offering a comfort bike saddle on your road bike product)
Does this large item have a corresponding smaller item that makes it a set? (ie. listing the matching wallet on a purse product page)
Is the item part of a collection? (ie. a flower girl basket and guest book that belong to the same line as the ring pillow)
Shoving unrelated products under their noses will not make your customers happy. In fact, if the related or suggested items don't appeal to them, they may ignore those sections all together. So keep your suggested and related products focused to what you'd actually suggest or recommend.
Bundles & Kits
You can take related and suggested products one step further by selling bundles & kits of items that are frequently purchased together. The real draw here is that you can then offer a special price if they purchase the items as a bundle. Offering a small discount on selected items gives your customer savings without making it seem like too complicated or specific of a sale.
Starter kits, upgrade bundles, and complete packages are a great way to entice shoppers into adding more items to their cart, without actually adding more than a single product. The customer gets a better deal, and you get to see your average order totals rise.
This works especially well if you sell an item that comes in mini, sample, or starter sizes. The first time I decided to purchase essential oils, I bought the starter kit of five 15mL bottles. There was a small discount, but not much, so I didn't really save a lot of money, but it did allow me to try out a variety of oils when I didn't really know where to start, to begin with. I have since purchased that same starter kit several times for friends and family members who were also interested in trying essential oils.
Kits and bundles are simple to implement into your store, are easy to promote with special sales, and are very attractive to new customers.
BOGO
Buy-One-Get-One – or BOGO – deals are a flexible way to offer promotions to your shoppers that ensure they purchase at least one product at full price first, before getting a deal. There are two ways to implement BOGO sales: Buy one, get one FREE, or buy one, get one % off.

This type of promotion tends to be best suited to move a lot of inventory. If you find yourself sitting on overstock that you'd like to get rid of, this is a great way, however it does have its drawbacks.
Customers are always searching for the best price, so BOGO deals done as a percentage (ie. Buy one, get one 50% off) can frustrate customers. Because the discount is typically taken from the less expensive item, this type of deal may have shoppers searching for a lower-priced "buy one" item, in order to get the deal without spending as much.
BOGO is only applicable to certain types of stock. Buy-one-get-one is a great deal for jeans, but not as practical for sofas.
This is, however, a great offer to provide at the basket level during checkout to get some of that sweet impulse-buy action. Again, consider the type of product you promote for this deal. If a customer is checking out and they realize they can get a second candle at half price, they are likely to click that "increase quantity" button to buy one for mom. They are not as likely to do the same thing on a mountain bike. Bike tires on the other hand, would make an excellent option for a BOGO deal as they are already typically purchased by the pair.
After-Purchase Upsell
Ok, so we've covered the product pages, the checkouts, and now it's time to capitalize on the after-purchase glow. You know the one. It feels like a combination of excitement about your purchase, pride for snagging such a good deal, and a wisp of apprehension when you see the receipt with the total come into your email. Well you can soften the blow of looking at the receipt with a "thank you" offer. There are a few things that make this an easy way to market:
The customer is already comfortable doing business with you. They've already made one purchase, so there is already a sense of familiarity with the brand.
The email is more likely to be read than a generic sale offer. Whether they want to review their purchase, or click on a tracking number, the customer is expecting your correspondence, so the email likely won't go unopened.
A good-will offer encourages repeat business. Thanking a customer for their business with a special offer not only makes them feel valued, but also gives the impression that they are in a secret club. A sense of camaraderie can go a long way between buyer and seller.
An offer in the receipt/confirmation email may encourage the customer to open and read subsequent newsletter emails, in the hopes of more great deals.
You've now got an arsenal loaded with options for increasing your order volume without having to host an expensive and unsustainable sale. Implement these practices with careful consideration as to what will work best for your customer. If you need help administering any of these tips on your website, contact Glendale Designs and we will work with you to come up with a plan that suits your business.