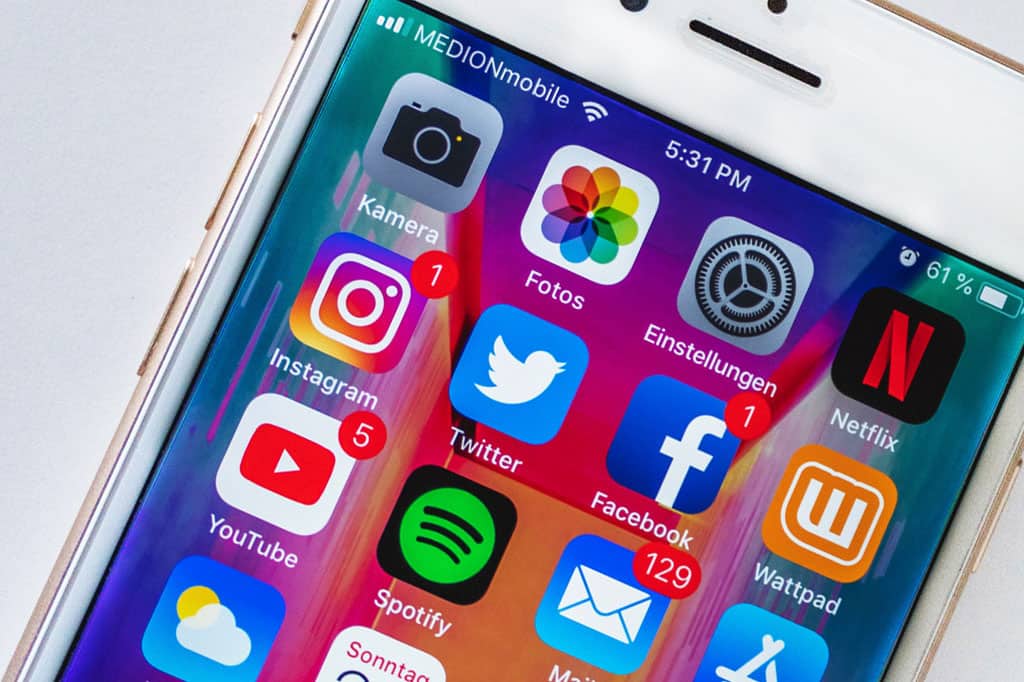 Estimated reading time: 10 minutes
We don't have to explain the importance of social media when it comes to running an online store. There are hundreds of reports, studies, and articles on the topic and they all say the same thing: Social Media – you NEED it.
But one thing you may not know is that you don't need ALL social media platforms. It's typical these days to assume that bigger is better, and the more visibility you have on social media, the more effective you'll be. That isn't necessarily untrue, but it also isn't as simple as that; you don't need to be present on every platform, at full force.
If you're an enterprise-level corporation and you have an entire staff of social media managers, content creators, and SEO specialists, then that sort of high-reaching goal might be realistic. However, if you're a small business owner already wearing multiple hats, adding 7 or 8 social media platforms to the mix isn't going to be viable. This is especially true if you're hoping to produce any sort of quality content.
Not every platform reaches the same type of person, and not every platform is well-suited to every retailer. There is an easy enough way to determine which platforms you should be devoting your time, energy, and money to, and which you're free to pass on.
Determine Your Target Demographic
The metrics you're looking for here may be any combination of details that can describe your customer. There's one keyword to focus on here though: target. We're speaking specifically about the demographics which you'd like to focus on, not necessarily the ones that already represent your customer base. They may be the same, but you may also be looking to attract a customer base that you don't currently reach. Perhaps you're trying to attract a younger audience after re-branding, or expand your reach to a wider geographic market?
Take a look at your current user demographics in your Google Analytics account, or any other third-party application you may use on your site. If you don't use either of those, a) you really should, and b) there's a way around that. Try looking at your orders and your customers. You won't be able to get as detailed of a view by examining your customer service emails, for instance, but it may at least give you a starting point.
Here are some metrics to consider while you collect your data:
(note: Not all metrics will apply, or be available to everyone. Use what makes sense for you.)
Age group
Gender
Geographical location
Marital status
Income
Education level
You may be looking at even more specific special interest groups, depending on what you're selling. If you're a sports equipment retailer, then you may be looking at metrics like involvement with specific sports, skill level, and special needs.
Decide if the demographic you're already reaching is, in fact, your target, or if you'd like to steer in a different direction. Make a list of the metrics you're hitting, and the ones you want to reach.
Decide Why You Want To Use Social Media
I know, I know, we just told you that you need to have social, and now we're questioning your motives. But your motives will actually make a big difference as to which platform will serve you best.
Your use of social media will likely include…well… being social. But perhaps you also want to use it to reach a new customer base, as we mentioned earlier. Or maybe you want to start more conversations around your brand. Or do you want to give your customers a way to reach out to you for service or support? 
Once you've got your target and your motive in mind, the next few steps will fall into place quite easily. It'll be a matter of fitting a peg (your goals) into a corresponding hole (the platform).
Facebook
Facebook is still a massive platform, with over a quarter of the world's population accessing their account at least once a month; that includes 68% of adult social media users. With such a broad user base, it's safe to assume you'll be able to reach your demographic on the platform regardless of who you're looking for… unless you're trying to target adults who don't use Facebook.
Unfortunately, Facebook's wide user base is a double-edged sword. The massive population on Facebook means that you're likely to get lost. The ongoing flood of information combined with the notorious Facebook algorithm issue means it's extremely difficult to be discovered by new customers on the platform.
With the new algorithm released in 2018, Mark Zuckerberg stated, "You'll see less public content like posts from businesses, brands, and media. And the public content you see more will be held to the same standard—it should encourage meaningful interactions between people."
The Verdict: Use Facebook if you'd like to focus on customer retention – engaging with the customer base you already have and building relationships and loyalty.
YouTube
Surprisingly, Facebook is not the front-runner for social media usage. YouTube takes the cake with 73% of adults using the video platform. Similar to Facebook, YouTube has a wide user base, spanning across all ages, genders, locations, and interests. Be careful though; depending on the type of interaction you're looking for, YouTube may not be your best bet, despite having the higher numbers.
Running ads, informational videos, tutorials, and reviews is a great plan of action for YouTube, but posting daily is next to impossible for a small business, and content, in general, is significantly more labor-intensive. That said, your content may be more practical and valuable to your customers than on Facebook (i.e. instructional and informational, versus social and conversational).
The Verdict: Use YouTube if you want to instruct or educate your customers. If you produce quality content that is general enough in subject matter (as opposed to brand-specific), you may be able to build a powerful following that translates to sales.
Instagram
The usage rates for other platforms drops dramatically after Facebook and YouTube, with the next highest coming in at 35% for Instagram. However, that 35% still accounts for 1 billion monthly active users, with at least half of that accessing their accounts daily. Plus, about 80% of those users follow business accounts. 
Instagram also presents the opposite of the Facebook issue; because they have significantly fewer users, you've got a fighting chance at being seen. They also have a slightly younger demographic, with mainly Millennials and Gen Z (ages 16-38), so you've got the opportunity to reach a new customer base who may not have already established brand loyalty with one of your competitors.
The main purpose of Instagram is to share visual content, though compared to Pinterest (similarly image-based), there are two major differences:
2,200 character allowance on posts means you can talk about your product or service and interact with your followers.
The use of hashtags will help with brand awareness, interaction, and discovery.
The Verdict: Use Instagram to focus on customer acquisition. Get the word out about your brand and engage actively to stand out.
Twitter
About a quarter of all adults on social media use Twitter, and they use it to communicate with businesses. The average user follows 5 businesses on Twitter and the statistic shows they aren't just following because they are interested in the company's take on current events.
It's not uncommon these days to find businesses using Twitter as a means to communicate directly with their customers. Whether for technical support, real-time service updates, or general feedback, companies using Twitter for customer service see a 19% lift in customer satisfaction.
The stats for advertisement interaction are on an upward trend, showing a 23% increase, but we're talking social interaction here, not advertising. If you have stellar customer service and want to demonstrate it, Twitter could be the platform for you. It does have, in general, a younger demographic than platforms like Facebook and YouTube, so you'll see the best results if you're aiming to reach shoppers in their 20s and 30s.
The Verdict: Use Twitter for real-time contact to improve your reputation and increase your customer satisfaction.
Pinterest
With the emphasis placed so heavily on visual representation, Pinterest is the perfect choice if you sell products or services that are unique, visually appealing, and you have a flair for photographing them well. The majority of Pinterest users are women below the age of 40, but the average age of Pinterest users is 40 years old. This gives you a distinct advantage over the other platforms if your target demographic falls within those borders. Another exciting demographic about Pinterest is that 40% of users have an annual household income of more than $100k.
If you can represent your brand and your products well, Pinterest can be a successful method of getting your name out there and shared widely. The possibility for lead generation is massive. A whopping 87% of Pinterest users have made a purchase based on pins. And due to the way Pinterest works (by sharing), your pin's popularity can grow exponentially, giving you the opportunity to not only garner sales but influence your market on the site.
The Verdict: If your target demographic is female, use Pinterest for lead generation and trend-setting.
LinkedIn
There's no mistaking the purpose or the demographics of LinkedIn. Branded as a networking platform, you can be sure that the user stats reflect that. While you may not view LinkedIn as a viable marketing or social resource, think again if your focus is on business-to-business. LinkedIn can boast that a massive 80% of B2B leads come from the platform, dominating Facebook and Twitter.
The Verdict: The bottom line for LinkedIn, is that it is the #1 channel for B2B interactions. If you're trying to make business connections, this is the platform for you.
No Time Like The Present
Now that you can narrow down a platform that makes sense for your purposes, there's really nothing else to wait for. You don't need to build a masterful marketing plan, or gather resources. The important part now is to get started. Create your profiles and start interacting with your customers.
Don't forget to let your existing fans know that you're now on the platform. Do you have a newsletter? Send out an email blast with a link! Create a banner on your site. Post about it in your blog. Add mention of it in your other marketing material (i.e. radio ads, other existing social profiles, etc.). Host a contest or giveaway. Just get the word out that you're active on the site, but above all, start posting. If your customers do click through to your profile and you don't have anything posted, they aren't going to be likely to follow you.
If you've read through and still aren't sure what your target demographic is or how to get started, contact us and we can help analyze your site traffic in order to leverage that into a plan.