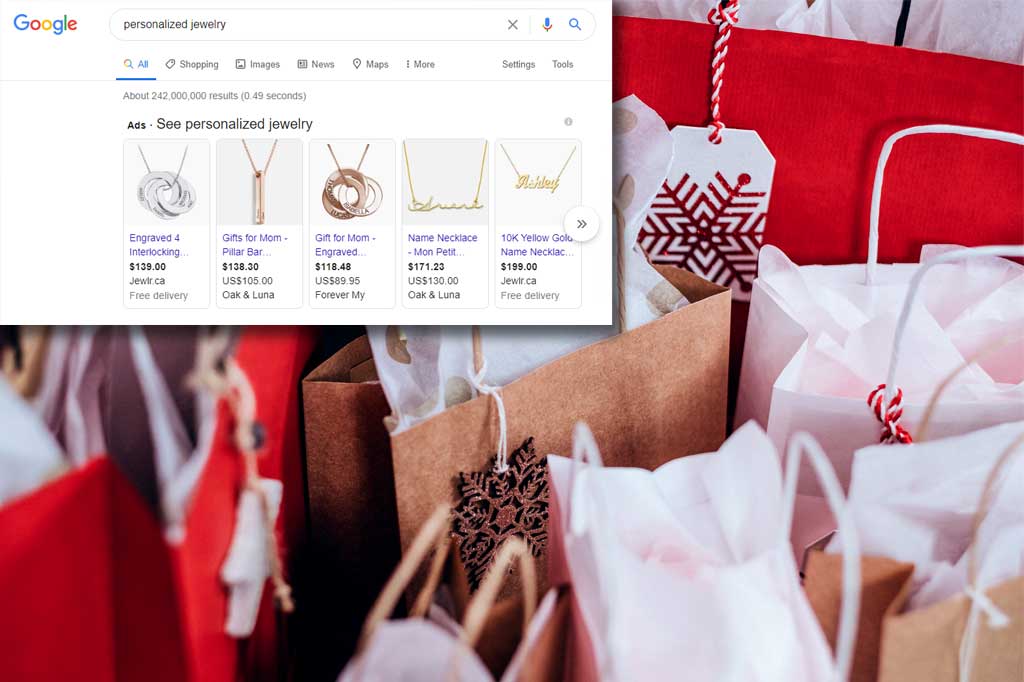 Estimated reading time: 6 minutes
The holiday shopping season has a way of sneaking up on us, and before you know it, you're ankle deep in orders but wishing you'd had time to do more. Now is that time! This will be an unprecedented year for holiday shopping, and no one is really sure what's going to happen. You also may not have a large amount of additional funds on hand to be making big changes. So here are some easy things you can do to increase orders this holiday season.
1. Google Bid Modifiers
Mobile responsiveness; you're tired of hearing about it. We get it. But have a look at the data. Your site IS getting a lot of mobile traffic. If you're like most of us, it's probably more than half and your ad campaigns may perform very differently across devices. Dig into the numbers a bit – with Google Analytics – you may find that your campaigns aren't even profitable on mobile.
You now have more control than ever to change the amount you spend on your Google Shopping ads, depending on how your site performs. You can even split mobile into a device-specific campaign, for extra control, with the use of Google bid modifiers.
The point is, mobile is a very big deal. Approximately half of eCommerce sales are made on mobile devices and that number is rising steadily. Google gives you the ability to use modifiers that apply specifically to devices, boosting your ad visibility where it counts. You have all the tools you need to make sure that mobile is a profitable channel for your business.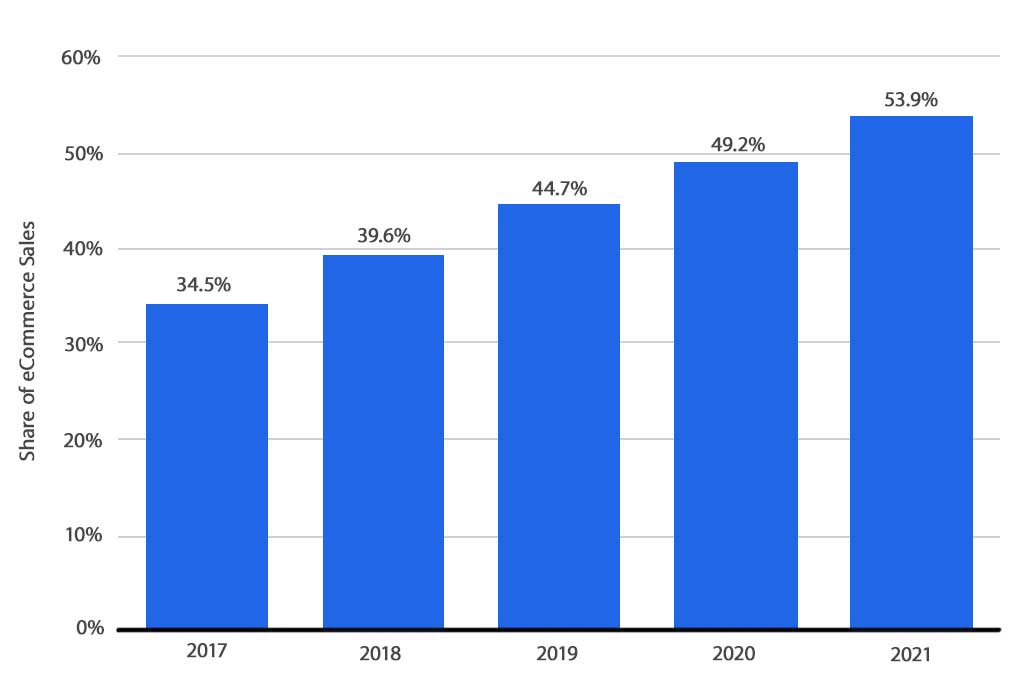 Keep in mind, a little variation across devices is normal, especially when you consider shoppers who start shopping on one device but finish on another. But if you see a dramatic difference in performance across devices, then take action now. Refine your device marketing strategy now to increase orders this season while consumers are just starting their research.
2. Amazon Pay
It's basically PayPal… except it's Amazon. You're already supporting PayPal (probably), so why not add Amazon to the mix? You'll get all the benefits of Paypal, but you'll get access to Amazon's massive customer base too.
Adding multiple payment options to your site should already be a priority. It opens up accessibility. More access equals more sales.
Save your customers the time and hassle of fumbling around with credit cards, and they'll reward you by being more likely to convert. This is especially true on mobile, where the checkout process is already a significant barrier to conversions. And during the holiday season, shoppers want to move at a frictionless pace.
Setting up Amazon Pay is relatively straightforward, and we can help if needed. You'll likely receive a small bump in orders for your trouble.
3. Make Your Product Feeds Work Harder
Shopping campaigns work—they'll likely deliver more orders for less advertising spend than your other marketing channels. If you're taking advantage of Google Shopping and Popular Products – and you should be, now that it's free – then you've already got the hard part covered: the feed.
Why not make that feed work harder for you? Bing Shopping and Facebook Product Ads perform similarly and will accept your Google feed with very little modification. With a little on-site customization, you can get more mileage out of your existing shopping feed by getting your products on Bing and Facebook.
If your feed is giving you errors, that may affect your ad effectiveness. Take a look in your Google Merchant Center to review any errors, make the corrections in your Miva admin, then re-upload a test feed to review.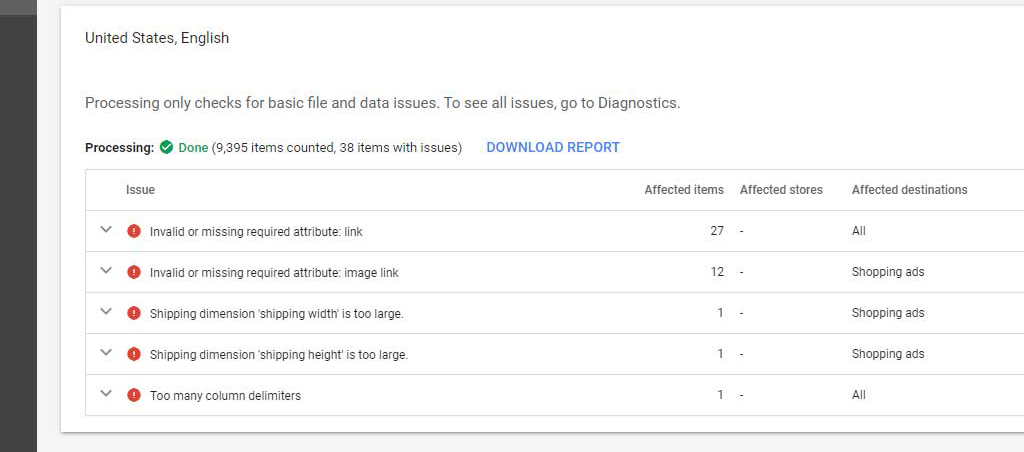 4. Remarketing
It doesn't sound nice, but the truth is, most people who visit your site don't actually buy something the first time around. And if you've paid money to get these potential customers to your site through pay-per-click ads, then the cost of those visitors can add up, fast. That's the bad news. The good news is that you can turn those browsers into shoppers with remarketing.
There are countless ways to remarket – from putting the same ad in every issue of your magazine subscription to showing a banner ad on every social media site you use. It's a fancy way of saying, "try, try again." 
You can use remarketing to show previous site visitors special offers to convince them to complete their purchase or just remind them of products that they left behind. You can even show them the exact products they looked at or added to their cart. Or you can tailor your creatives and keywords to speak to audiences that are already familiar with your site (and therefore more likely to convert).
Remember, it's cheaper to keep a customer than to find a new one. Likewise, remarketing to your existing customers will net you a better ROI than trying to find new ones. Targeting holiday season shoppers is the perfect way to increase orders.
5. Search Terms Reporting
If you're using pay-per-click ads to drive traffic to your site, then you're probably already familiar with the paramount importance of the Search Terms reporting. It gives you the actual search terms used to find your site.
You can use the data found in that report to further refine your targeted advertising campaigns. One way to do that is by adding negative keywords. No, that doesn't mean bad-mouthing your site. Negative keywords will help eliminate terms that might be associated with your brand name. If you sell ornamental hand fans, you might want to exclude keywords like "ceiling fan" or "oscillating fans", as they don't apply to your product line.
Similarly, you should add keyword-matching options. Where negative keywords help to narrow the results, matching options helps broaden the scope. Instead of having to search for "ornamental fans", users can find you by searching for "hand fans", "paper fans", and "silk fans". 
Eliminating searches that aren't relevant to your business, and including ones that might otherwise have been missed, is the surest way to boost ROI and preserve your budget. Dig into this report now before the traffic (and wasted spend) really starts to pick up this holiday season.
Optimize Your Marketing to Increase Holiday Season Orders
Bringing users onto your site is half the battle of eCommerce, and it's critical during the holiday shopping season. Following along with the easy steps listed above is a great way to optimize your marketing plan without having to spend – in fact, they may help cut your spending and put it to use better. Even better, these tips will help you increase orders on your site year-round!
If you need a hand following through with the above tips to help increase orders, contact us. Our marketing experts can review your plan with you and make suggestions on how to enhance it.