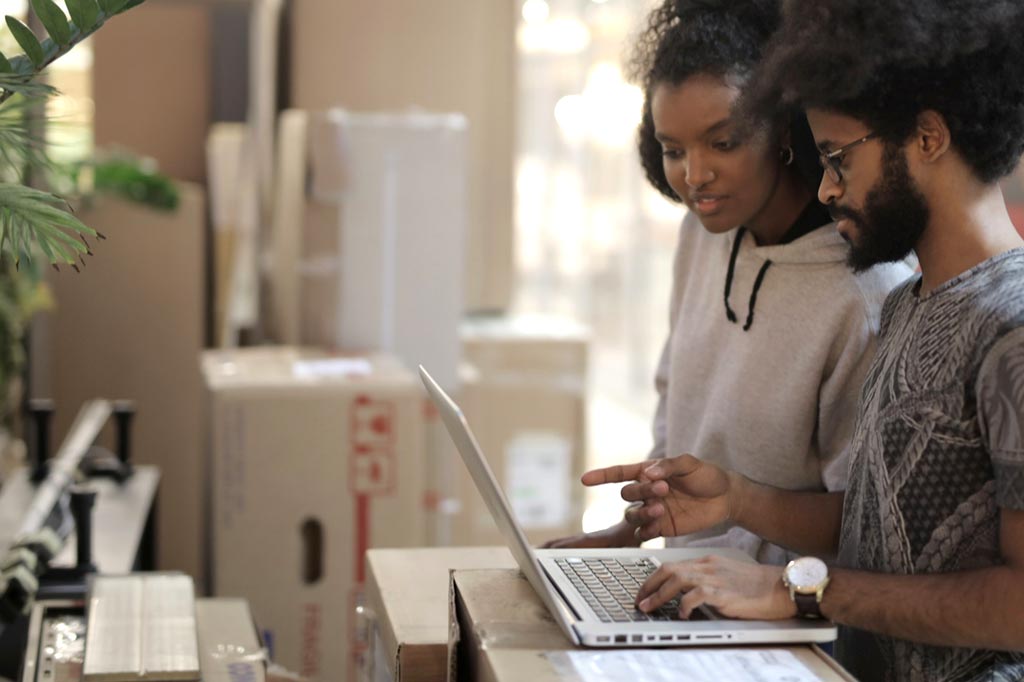 Estimated reading time: 12 minutes
Free resources can be enough to boost a new or growing business over the line from struggling to success. We've collected a few of our favorites that can help you during your growth.
---
The old moniker "You have to spend money to make money" is, unfortunately, very true. In order to run a successful business and grow it to a sustainable and profitable size, you do need to make investments. But starting a business or moving an existing one online is expensive enough as it is. Putting more money into expanding can be tricky, if not impossible. Sometimes, you need a leg up in order to get the ball rolling. Afterall, how are you expected to spend money, if your business is too small to bring it in? It's a vicious cycle that many small business owners experience.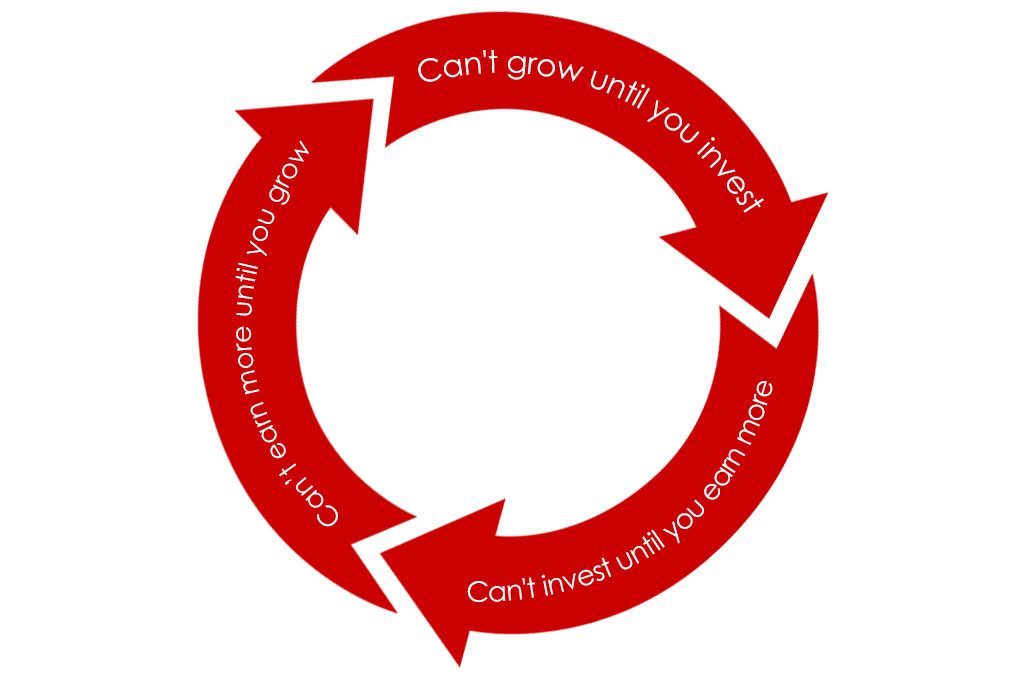 To help you break that cycle, we've gathered a handful of free resources that will help you expand your business. These are tools that will allow you to organize and manage more efficiently, advertise more effectively, and grow more successfully.
SEO Training
Search Engine Optimization (SEO) is a big topic – in fact it's massive. It's so extensive that it can be very overwhelming trying to figure out where to start and what you really need to know. It's also critical to the successful growth of your website.
There are a couple of different types of SEO that come in to play: technical SEO and on-page SEO. Technical SEO is just as it sounds…technical. It covers things like security, performance, and indexing. If you start tinkering with it and don't know what you're doing, you could potentially do a LOT of damage to your website, and to your revenue. We strongly recommend leaving the technical SEO to the professionals.
However with on-page SEO, you have a bit more leeway to get your hands in there. SEO magician Neil Patel has excellent free resources on his website and YouTube channel, including his training program, SEO Unlocked. We also recommend checking out SEO masters, Moz. Their Beginner's Guide to SEO section has a ton of excellent resources, in a user friendly fashion.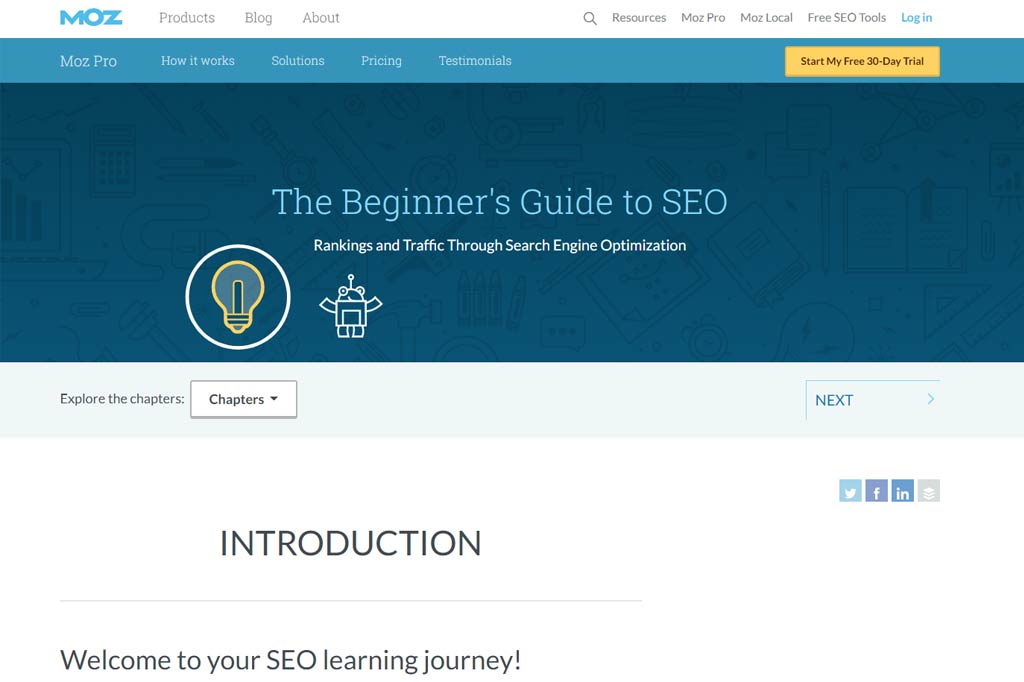 His training course is an excellent free resource that will guide you through everything you need to know to get growing. Search engine rules do change frequently though, so if you find you and your team don't have the time or resources to keep up with the maintenance, we can help with that.
Social Media Management
Social media is yet another big beast when it comes to learning the do's-and-don'ts. We've offered advice on the topic before, and some tips on how to make the most out of your social media strategy. But a real helper in the game is using a post scheduler like Hootsuite. There are a ton of similar free resources for social media scheduling available, but Hootsuite has everything you need to get you up and running.
The free version may seem extremely limited, especially compared to their paid plans. It's so limited, in fact, that they don't even make it obvious that it exists. But it does; you get:
One account login. If you're okay with sharing the login information or putting one person in charge of social media posting, this isn't a problem.
Three social profiles. This point might be the most detrimental, but is still totally do-able. With the free version, you are allowed to connect up to three social media accounts. If you're just getting started with your social media strategy, this should be more than enough for you.
Up to 30 scheduled posts. Hand-in-hand with the limited number of accounts, you also have a limited number of posts available. This means you may not be able to map out your entire month's worth of social media posts if you plan on posting on every account, every day. It is, however, easy enough to schedule around this.
In using a system like Hootsuite, you can schedule posts down to the minute, and include text, hashtags, multimedia, and links. We also recommend using a schedule hand-in-hand with a site like Bitly. It's a free resource that allows you to shorten your long URLs into something more manageable. This is especially important when you're posting on Twitter, and need to be mindful of a character limit. Bitly also tracks the number of clicks you get, so you can be sure how many people are actually interacting with your post by clicking through.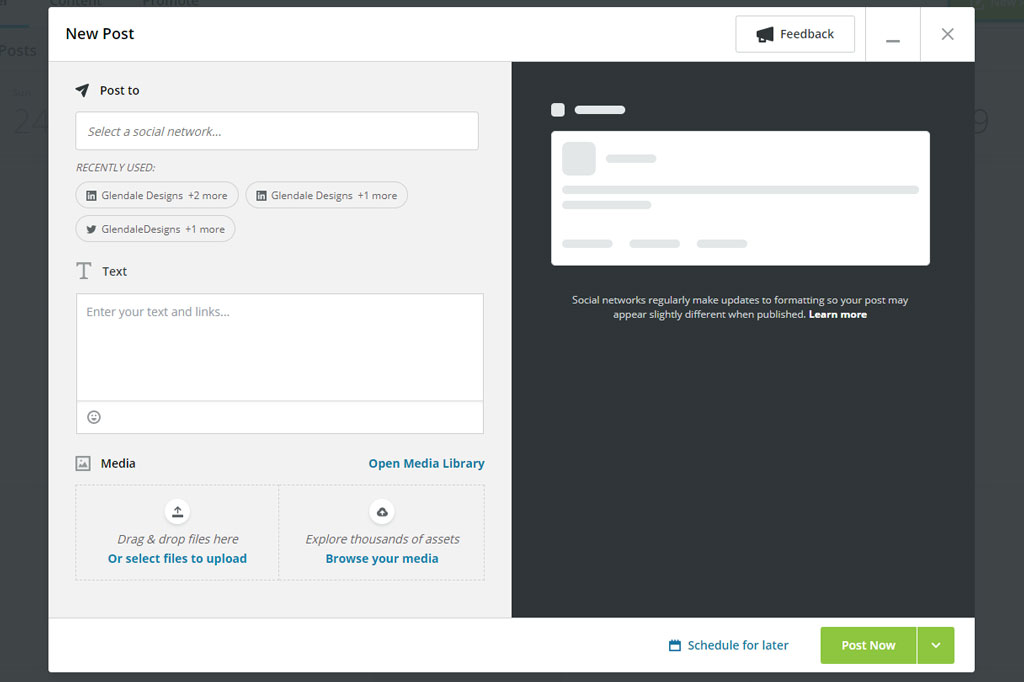 Customer Service Chat
Being able to offer live help to your shoppers is a feature that will set you apart from other retailers. And you can do it for free. With a system like Chatra, for example, you have access to a full host of great features. The best part is the features not only make a great shopping experience for your customers, but they also provide you with additional information you may have lost out on otherwise.
With the use of offline messages, and instant live responses, you encourage your shoppers to reach out with questions or concerns in a way that's faster and easier than an email contact form. Here's just a small sample of what you can get for free with Chatra:
Unlimited concurrent chats. While you only get one agent seat with the free version, that customer service agent can participate in an unlimited number of live chats.
Multilingual capabilities. Open your service opportunities up with their language widget. The customer will see the language as shown in their personal browser settings. And you can select the languages you want to apply, to make sure your agent can communicate effectively.
Widget customization. Tailor the look of the chat widget to your site to keep your branding seamless.
Visitor info. The customer can be prompted to enter their name, email address, and even phone number. This will allow you to stay in touch with your shopper if they lose internet access, as well as get back to them with answers to a question if more investigation is required.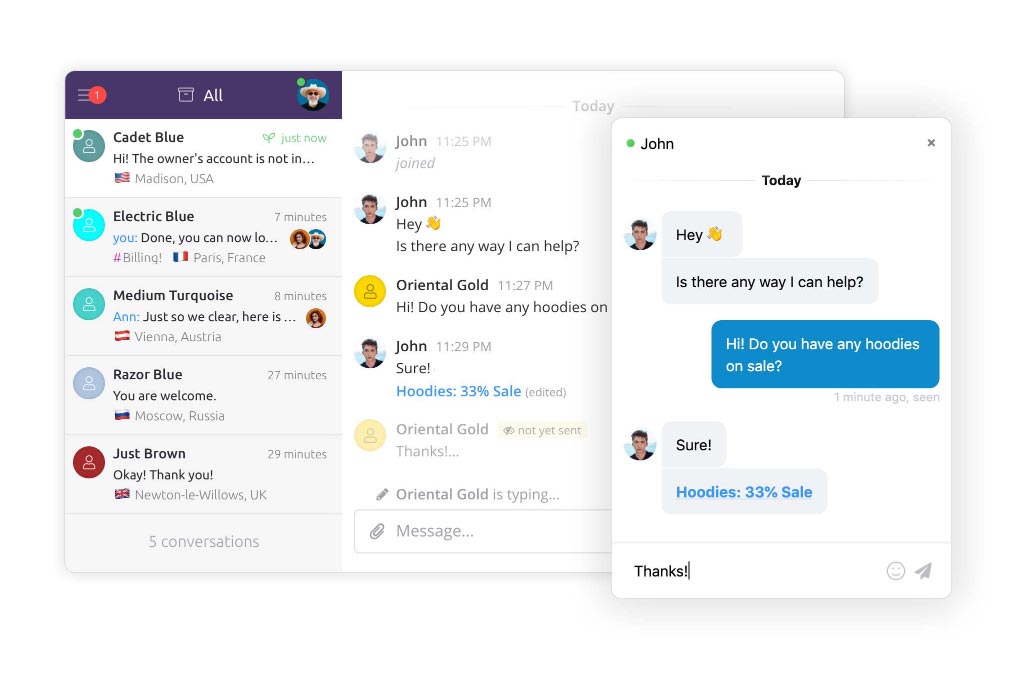 Email Marketing System
Having email marketing in place allows you to reach out to your customers to keep them in the loop, and keep them coming back. Customer retention is far less expensive than customer acquisition, and email is the natural step in pursuing that.
Some email marketing systems can be expensive, but they also come with advanced features. That said, some of the free tools available do a great job, too. Some companies will be better suited to marketing for eCommerce businesses than others. For example, OmniSend's free features include:
Up to 15, 000 email sends per month
Website tracking
Customer segmentation
Signup forms, pop-ups, and landing pages
Coupon codes
Product content blocks – allowing you to insert and promote products from your site in the email
Templates and image editing
Sales, sign up, campaign, and click reporting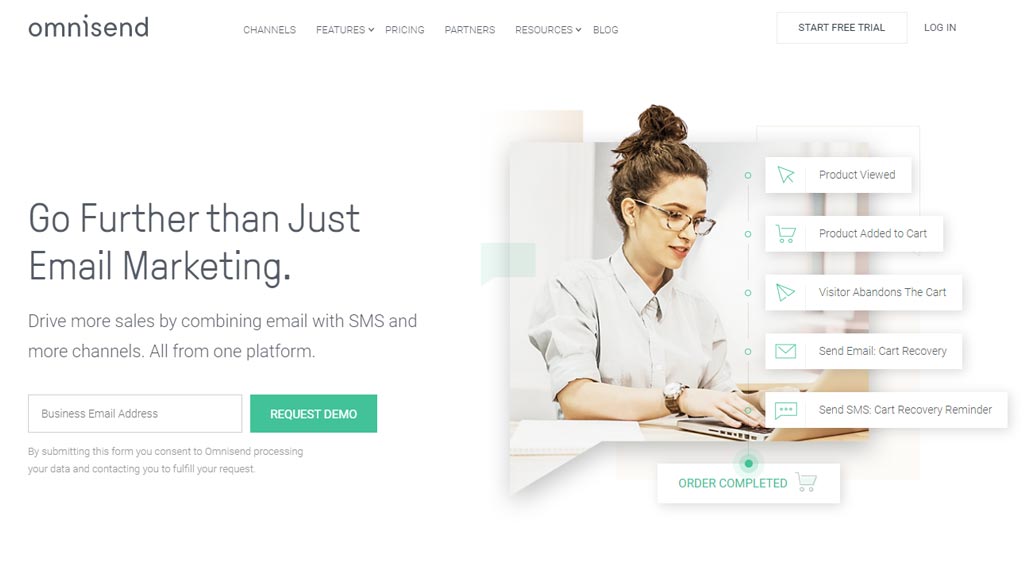 Heat Mapping
This may sound out of place while talking about free resources that will help with an eCommerce business. But heat mapping doesn't just apply to the weather network. In the online business space, heat mapping can show you how your visitors use your site. It will show where their attention is focused, what draws people in, and what seems to drive them away.
If you seem to have issues with lower-than-average conversion rates, or time spent on-page has decreased since a big change, you can use free heat mapping tools. They will record and compile data about how your users click, scroll, and generally use your website.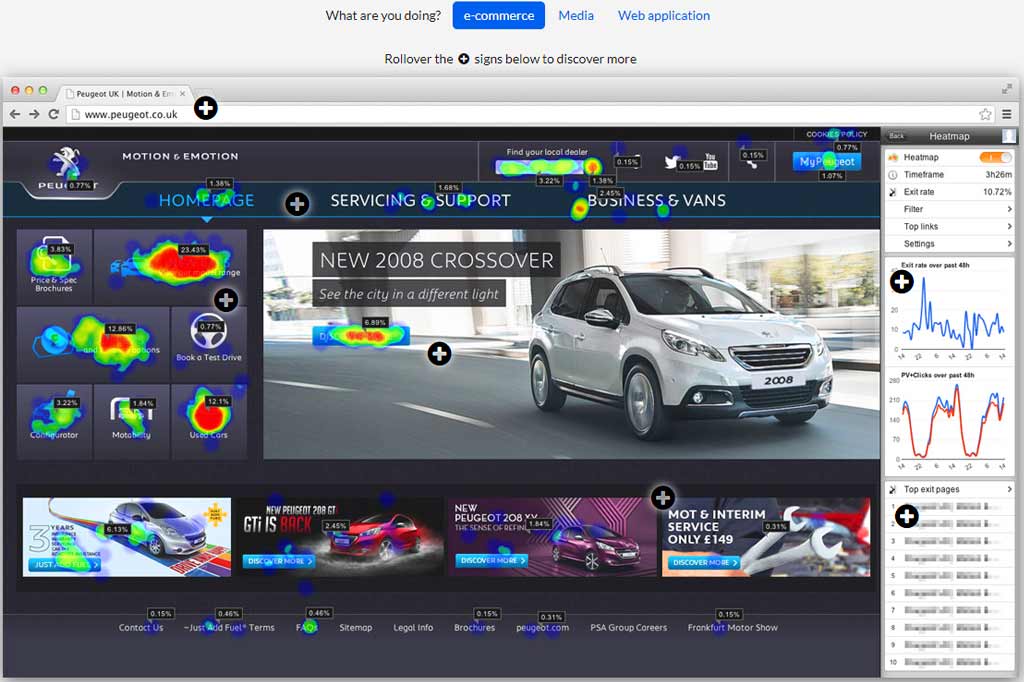 Again, the free version of these tools will have their constraints, like limits on historical data and number of active users. But they can still provide unique insights that can help you plan what needs to be addressed next.
Data Collection
In order to really connect with your customers, you need to open a channel of communication with them. Form creation and integration gives you the opportunity to collect valuable information from your users and can be used in a wide range of ways:
Lead magnets. Ask the shopper to enter their contact information in exchange for receiving a valuable resource. This might be a recipe book, webinar access, or guide.
Newsletter sign-up. Offer updates and special offers through your newsletter to encourage signing up.
Questionnaires. Learn the preferences of your users with short, easy, and fun questionnaires. By asking one or two simple questions, you can gain valuable insight into what your users want to see.
Surveys. More in-depth forms can gain even more beneficial information. The answers collected from a longer survey or feedback form can help you identify and address pain-points on your site, as well as help you plan your further marketing and development strategies. However, if you ask your user to do more work, you may want to offer them something in return, like a coupon code or a freebie.
There are free resources that can help you build and integrate forms, and compile the information collected therein. Your options may be slightly limited with the free versions, however they are a good stepping stone into exploring how forms can help you grow and establish your business.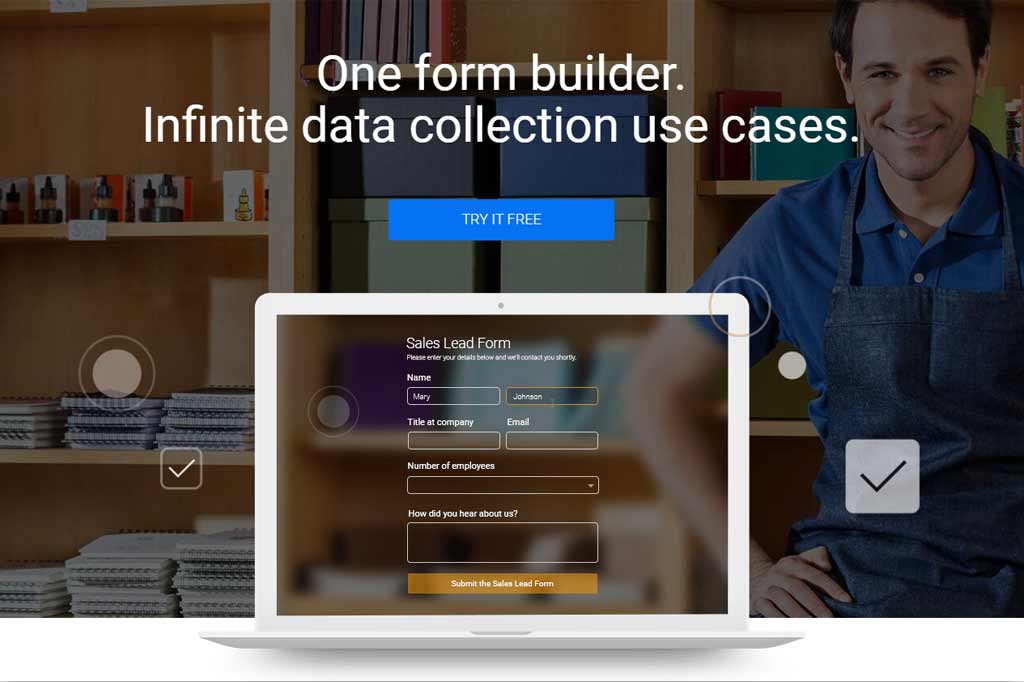 Project Management
Part of saving money with free features means you and your staff have to manage them yourselves, and time is money. Staying as organized as possible lets you and your staff realistically see what they are tackling, and where things can be tightened up. You might not think you have much need for a sophisticated project management software, but you'd be surprised.
Teamwork is a project management platform that has a completely free version that includes:
Up to 2 projects. If you own one online store, you'll only need one project to organize and manage tasks and schedules. The project is your store. You can then create over-arching tasks within that project like "Social Media", or "SEO". They would then be further broken down into subtasks.
Subtask management. One of the main features of Teamwork is the ability to create, categorize, and organize tasks. The subtasks let you break those down even further. This is especially useful for tasks that have lots of turning wheels. Working on content marketing? You can break a complex article into several simple steps like keyword research, article outline, copywriting, editing, image creation, publishing, and social media promotion, each assigned to a different person if you need. That way you can ensure nothing falls through the cracks.
5 team members. You can create up to 5 unique logins for your staff. If you have a larger staff, consider splitting them into departments (ie. Instead of a login for each of the 3 sales staff, you have one Sales login).
Built-in Instant Messenger. You can promote internal communications with the internal chat, while collaborating on projects. If your staff are located in different areas (or working from home), you can keep everyone in touch with instant responses instead of the lag inherent with email.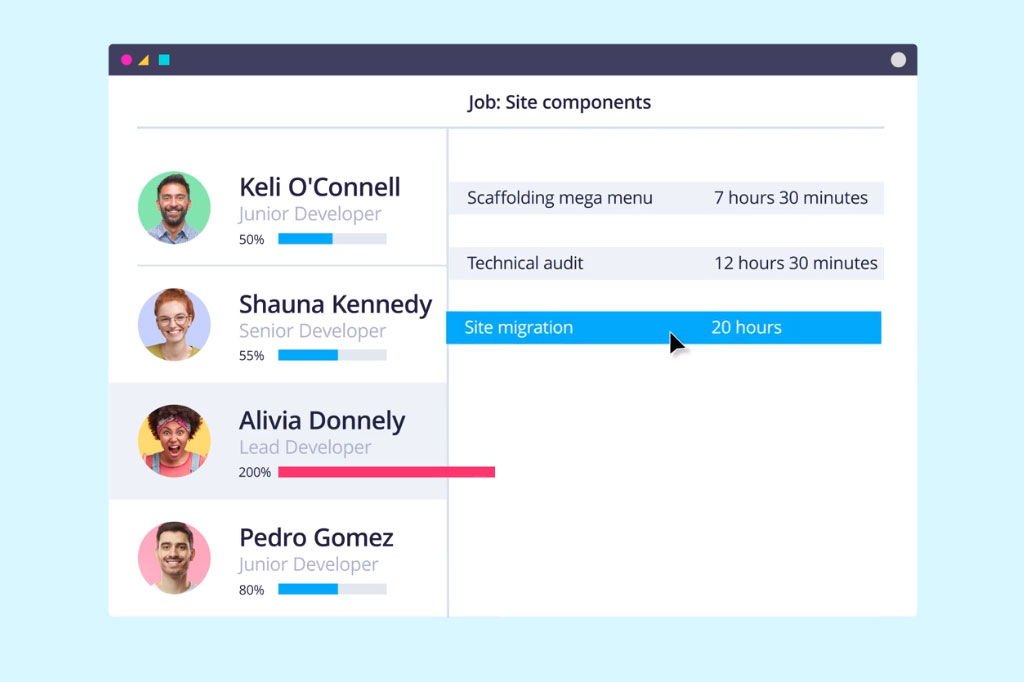 Site Health Checklist
Regardless of the bells and whistles you use to help improve your store, nothing will work better than ensuring your shoppers are happy, every step of the way. Regularly testing your website is critical to ensuring it's overall health. Too easily, updates and outdated modules can wreak havoc on a site without the owner realizing. It's not until someone complains, that you even know the feature is broken. By that time, there's no telling how many negative impressions have been made, and sales lost.
We have put together a Site Health Checklist to make it easy for you to keep tabs on your features and functions. That article has several free resources that will assist in monitoring your site's performance. And of course, the checklist is absolutely free as well. Download your copy of the checklist to make sure your site is in good shape, and can continue to grow.
Free Tools Can Only Do So Much
It's true that free tools have their limitations. We aren't saying you need to purchase subscriptions to all these services, though. What we mean, is that while you can access and collect all sorts of unique and valuable data, that's only half the battle. You need to use that data in creative and effective ways to have an effect on your business. So we will leave you with one bonus free resource: a free Miva site evaluation from an eCommerce expert.
Our Miva eCommerce expert can sit with you in a one-on-one meeting to go over your site and your processes. The goal is to help you understand what changes you should be looking at making in order to experience real growth. There's no contract signed, no credit card information exchanged, and no expectation of purchases.
This might be ringing your "too-good-to-be-true" bell, but in reality, we want our potential clients to succeed. So if we can help you now, while you're trying to expand your business and need a leg up, we are happy to give you that boost.
To take advantage of the free consultation, or for help getting any of the other services listed in this article integrated to your site, contact us.