With Downloadable Monthly Site Health Checklist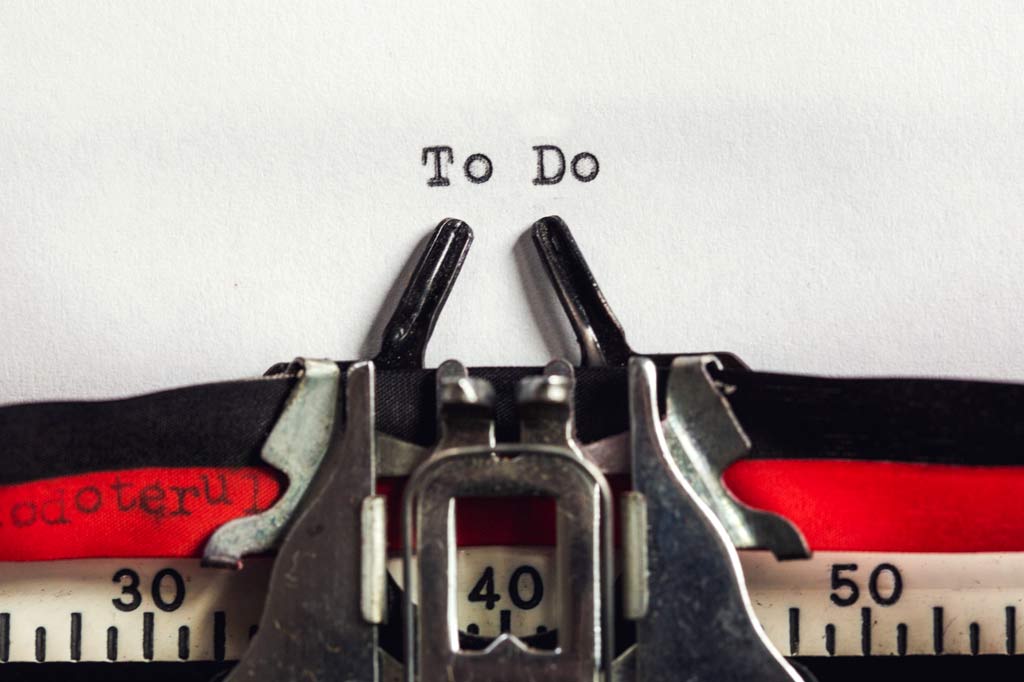 Estimated reading time: 8 minutes
You've got a beautifully functioning site with lots of moving parts that work seamlessly together. You offer a great user experience and have some really cool features that help you stand out. Unfortunately, that means there is a lot more that can go wrong than a bare-bones site. Testing regularly can help make sure your store is up to snuff and working the way you want it to.
Now that we're heading into the new year, and the holiday shopping rush will soon wrap up, you'll have the perfect opportunity to start a new resolution. Sure, going to the gym more sounds impressive, but how about something that's going to help put some real money in your pocket; not to mention is easier to maintain. Keep things running in tip-top condition by taking an hour or two a month to run a few simple tests. The downloadable checklist at the bottom of the page will help you.
Why Should I Test My Site? No One Complains.
Only a measly 4% of dissatisfied customers will actually submit a complaint. That's 96% of customers that simply walk away, unhappy with their experience, who haven't given you an opportunity to correct it. Chances are, the user who complains to you about a broken site feature is not the first to experience it.
Of course, there is always the possibility that something will break out of the blue. Keeping a watchful eye and testing your features will help catch snags before they become significant problems. It also allows you to revisit some of your design and functionality choices on a regular basis, to make sure you're still happy with the way your store looks.
How Would My Site Suddenly Break?
There are many reasons a feature may suddenly stop working on your site. Have you or an employee made edits to your site? It's very easy to accidentally delete a bracket and suddenly, you've got a broken form or useless button. Even if you haven't updated your site recently, there are external factors that might interfere with the way your site runs. Updates made to third-party modules and scripts, platform updates, and browser updates are just a few examples of potentially destructive outside forces.
Well, That's Not Good… What Do I Do?
Luckily, with the help of the Glendale developers, we've put together a nifty little list of things that you should be checking and testing on a regular basis. And what better time to implement a new good habit than at the start of a new year.
1. Place a test order (desktop AND mobile)
It's the main purpose for your eCommerce site; you should make sure that the entire process, from start to finish, works the way you want it to. Some of the other tests will fall under this umbrella as well.
The emphasis here is placed on testing your mobile checkout as well as your desktop version to ensure that everything is cohesive. You should also try checking out as both a guest and a user with an account.
2. Submit a contact form
Fill out and submit any forms you have on your site. Be sure to review the email confirmation you might have set up as well, to make sure that looks right.
3. Create a customer account
While you're at it, test the "forgot password" functionality, as well as updating your information in your customer account, and any other features you may offer. Do you have wishlists or reward programs? Check those too.
4. Add products to your cart
This is one that falls under "place a test order". Add the items from your product page, category page, search page, featured/related product sliders, and any other method of presenting your products to your shoppers.
5. Check Google Search Console for errors
There's a lot to unpack in this one, but it's not as complicated as it sounds. GSC is Google Search Console. In short, it's a Google service that helps you measure your site's search traffic and performance; the way people and Google view your site.
Search Console has a handful of key spots that we recommend checking on:
Coverage
Sitemaps
Mobile Usability
Breadcrumbs
Products
Speed
Errors presenting under any of these menus need to be addressed by a developer. They may be due to something as simple as an out-of-date sitemap, or they could be more serious, like broken code.
6. Make sure scheduled tasks are running and sitemap/feeds are generating properly
This is another task that sounds more daunting than it really is. Simply head into your Miva admin and into the Store Settings section. The Scheduled Tasks tab will have a host of different tasks running. You just need to ensure that the ones that are enabled, are running as planned. Check the date under the "Last Run" category, to make sure it processed according to the schedule set for that task/feed.
7. Spot-check product availability (especially for variant products)
Doing physical inventory is a given when dealing with products on hand, but you shouldn't take for granted that your inventory management system is working correctly. Check to make sure that any products that you've got stocked online are, in fact, available. This is especially important if you're using inventory variants in Miva. The test is as simple as trying to add the stocked items to your cart, as well as their variants, to ensure that the products that should be available, really are.
8. Test your social media buttons
Beyond just making sure they connect and take you to the right pages, you should also try sharing a product, blog post, or page to social media.
9. Run a speed test
It's been said a million times, speed is a massive determining factor when it comes to the ranking and success of your website. Even if your speed is just a little slower than it used to be, that could result in some serious lost sales. Google reports that 53% of your visitors will leave your site if it takes longer than three seconds to load.
Thankfully, there are plenty of free site-speed testers available online to help you analyze your site. Here a few to try:
Our developers recommend pasting your site URL into each of these testers and running the tests a few times. Keep in mind that there are a lot of variables that will affect the outcome, and the tests will never be 100% accurate or written in stone. Run the tests and take the average number. Realistically, you should be looking for a score between 70-80. If your site comes back higher, that's even better. For more detailed instructions on how to test your site speed, click here.
10. Test the shipping estimator
Another test that you can run while placing a test order is to ensure your shipping estimator and calculators are working properly. If you aren't shipping out every order yourself, you may not realize that your customers are being quoted or charged incorrectly. Too low, and you'll lose money on shipping; too high, and your customers may just abandon their basket and shop elsewhere.
11. Test your emails
Send yourself every email that is associated with your site. You're not just looking to make sure you receive the email, but also that you like the way it looks. Make sure the formatting, spelling, and design is as it should be. This includes emails like confirmations, shipping/tracking emails, newsletters, and cart abandonment emails.
12. Test the limits of your site
While we aren't advocating that you try to break your site, we do recommend pushing the limits. Your website shouldn't be fragile enough that any customer can do damage, so go a little crazy here. Try adding 1000 of a product to your basket and then check out. Or don't select attribute options when adding something to your cart. Try to check out or submitting a form without filling in the required fields. Enter invalid state and zip codes. The sky's the limit here.
What Should This Testing Show Me?
Testing all of these things once a month might take you an hour or two. What you learn from it could be invaluable. Besides the revenue you've potentially rescued from abandoned carts, unhappy customers, and site bounces, you'll also get the hang of recognizing when something doesn't seem quite right.
Running these tests may come back and show you that nothing is out of place. Congratulations! You can carry on as usual. If you do end up with some error reports, it's nothing to panic about. Contact your favorite developer and have them take a look at the errors. There may be some simple fixes or some more complicated ones. Either way, you likely aren't going to be able to fix the issues yourself.
Keep your customers happy, and your site functioning the way you had it designed by working this checklist into your monthly routine. An hour or two a month could have the potential to save you lost revenue, maintain your site's stellar reputation, and spark the opportunity for site improvements. Plus, this is way easier than getting to the gym 4 times a week.
If you've read over this list and have decided this seems like too much work, or makes your eyes glaze over, we are happy to run the tests for you, and present you with a report of the findings. If you perform the tests and run into any roadblocks, contact the Glendale team and we will be happy to help you address them.