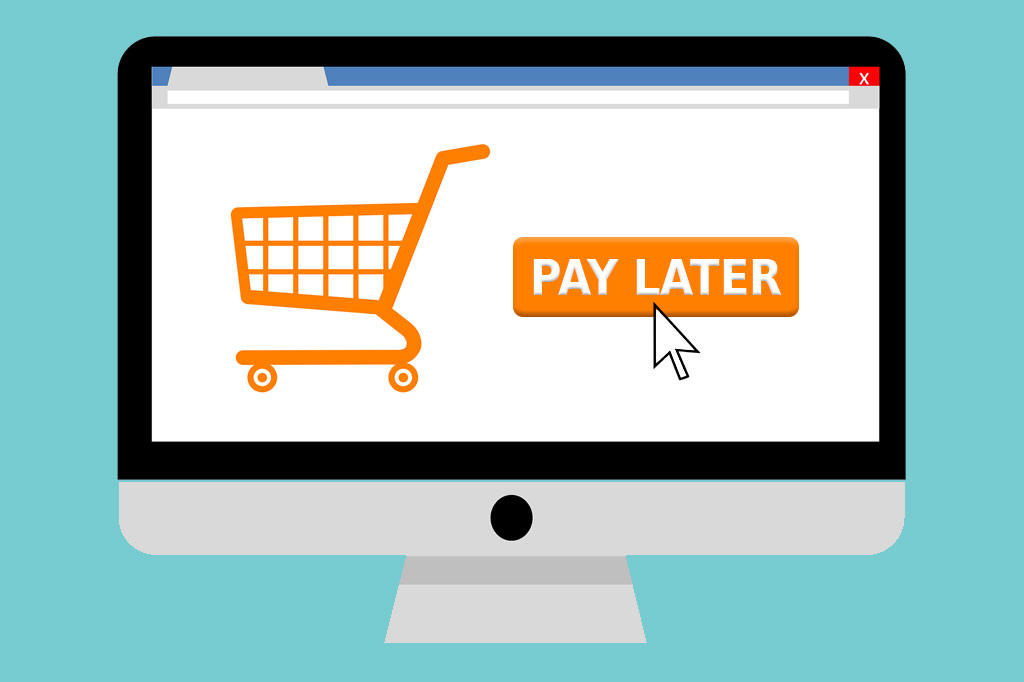 Estimated reading time: 5 minutes
Layaway is a term that you probably haven't thought or heard about for a long time – potentially since the late '90's. It largely fell out of fashion in the 1980's with the emerging pervasiveness of credit cards. As credit cards became commonplace in most homes in America, the buy-now-pay-later model became largely discarded.
Not only were they no longer necessary, but the costs to maintain layaway programs were eating up any potential benefits. Now that the retail industry has shifted toward online sales, it seems the layaway option has made a comeback, but not how you might expect.
How Did Layaway Work?
For those that don't recall or have never used a layaway service, it was an easy way to make a purchase over a long period of time to help distribute some of the cost without incurring interest fees. Similar to rent-to-own, you would make payments for a large-ticket item over the course of many months until the purchase price of the product had been paid in full. At that time, you were able to pick up your purchase. 
Unlike rent-to-own or payment plan purchases, however, the purchaser didn't get to take possession of the item until the payments had been completed. Some systems might charge a small fee for the use of the service, but interest was typically not charged – one of the main benefits over a credit option. It was a very low-risk transaction for the retailer, albeit a potentially frustrating experience for the customer.
How Has It Changed?
Layaway models have made a resurgence, but with a big difference. The retailer gets paid right away, and the shopper gets their purchase right away. You may be asking yourself, "But wait, how is that any different from a credit card?". That's a valid question, and this is where many retailers may be thinking it isn't worth adding buy-now-pay-later services to their websites. 
How Do Pay-Later Services Work?
If you, as a retailer, decide to sign up with a pay-later service, you would be charged by the service provider. The pricing structure varies from one company to another, but you can expect to potentially pay a monthly membership cost, and/or a transaction fee for the purchases made through the system. You then integrate the system as a new payment method in your store's shopping cart.
When your customer checks out with the service, you receive the payment in full, right away. You process and ship the order as normal. The only changes in your operation are the fees paid to the service provider.
On the customer's end, upon selecting the pay-later service during checkout, they can select from a variety of payment schedules. Again, this depends on the service provider. Some offer payment plans that split the total cost into 4 payments. Others offer 30 days until payments need to begin, and others offer monthly financing options. Regardless of which repayment term the customer selects, you get your payment upfront. Refunds for returns are managed through the provider as well, if the customer decides they no longer want the purchased item(s).
Why Offer Buy-Now-Pay-Later Services?
The reality is, Millennial and Gen Z consumers are growing more averse to signing up for debt. With the cost of living rising and wages remaining stagnant, there's too much risk in taking on significant debt. In fact, layaway briefly made a comeback at stores like Sears (2008), Toys "R" Us (2009), and Walmart (2011) to help bolster sales and counter the debt crisis in America after the recession in 2008. The programs have all ceased since that time (or the stores offering them have since gone out of business).
As Millennials age, they are having to take on credit card debt, and they aren't happy about it. Consumers aged 23-38 have to apply their costs of living – like groceries and transportation – to credit cards. Understandably, up to 84% of those respondents report feeling stressed about their debt. 
Buy-Now-Pay-Later services offer consumers a way of making purchases without it counting against them as debt, or accruing interest. That incentivizes shoppers to make larger purchases. Companies like Klarna claim to increase average order values by 68%. Afterpay asserts a +22% increase in conversion, and Sezzle says they help to eliminate abandoned carts. Plus, the companies cover fraud and security for their transactions, making the partnership as risk-free as possible. Payment processors, you already know and love offers the service, too, like PayPal Credit (formerly Bill Me Later).
These services aren't just for the average consumer, either. Apruv, for example, works specifically with B2B businesses, affording retail sites the same luxuries when purchasing from their wholesalers. You're giving your merchant clients an avenue to complete their purchases online without the use of a credit card. You are providing the option of making bigger purchases, and you don't have to worry about getting your A/R department to hound them for payment. 
Is It a Realistic Payment Avenue?
The layaway model is certainly nothing new, nor is purchasing on credit. But the buy-now-pay-later branch is still in its infancy. That will likely make a lot of merchants nervous to dip their toes into the waters. That said, store owners should be open to adding alternative payment methods sooner rather than later. They are becoming more ubiquitous, and shoppers are now expecting to have their payment preferences met.  
Offering alternative payment options can help expand your reach, as more than 80% of the global market does not use credit cards to pay for purchases. If you're interested in growing your business, accommodating your customers, and increasing your average order values (all of those should be a "yes"), then you may want to consider doing some research into the new-and-improved layaway model.
Most (if not all) of the services use an API to integrate into your existing shopping cart in your store. If you decide to move ahead with a buy-now-pay-later service, we can help get it up and running in your store.