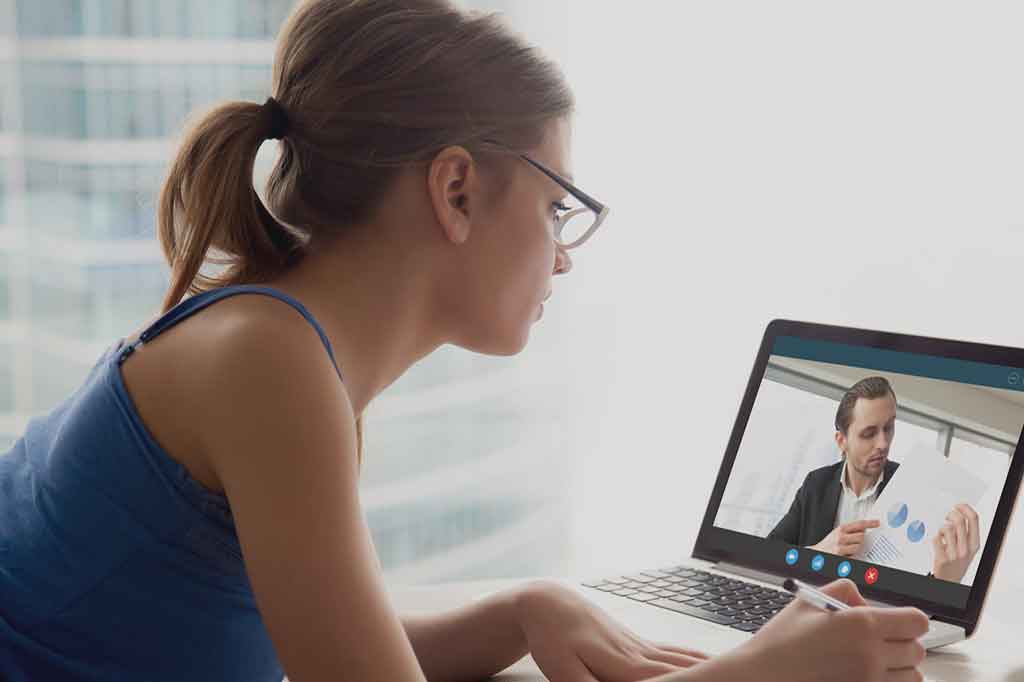 Estimated reading time: 5 minutes
Learning the software system you're using can be a daunting task. Every piece of software looks and functions differently from the next. Even small updates in one system can change the way something functions in a big way.
Screen-capture guides, step-by-step walkthroughs, and video tutorials are great. They can be a really useful tool for explaining a simple task…assuming the guide has been well-executed. If not, they can be confusing, overloaded with information, or not give you enough information. And chances are, you will still be left with questions, even if it did explain the process sufficiently.
What's that? You wish there was an easier way? Well, you're in luck. Glendale has a solution for you that is feasible, custom, and just makes sense: One-On-One online Miva training.
Is This For You?
Are you new to the Miva platform and feel intimidated by the interface?
Do you have a new site on Miva with features you've never used before?
Are you a business owner or manager who wants to learn how to update your own store?
Do you want your employees to be able to do the updates you need when you need them?
Are you bringing on new team members and want to make sure they have a comprehensive knowledge of the platform?
Well then, good news! This could be exactly what you're looking for to get your feet wet in the system with no downtime and an easy learning curve.
So, What Exactly Are We Offering?
Miva is a pretty big topic, but we don't want to burden you with the details about development, code, modules, etc. This service is to show you how to use Miva at a store owner level. That might include any or all of the following:
A walkthrough of the Miva interface.
How to use the basic features that are involved with maintenance for every store.
Training on special features that may be included in your store. If you have a third-party module or use a standard Miva feature in a special way, we'll cover that.
Day-to-day housekeeping tasks that come up when running a store in Miva.
Anything specific you want to have covered. Make a list and we'll make sure it's covered.
Sounds Great, But Why Should You Bother?
When there are video tutorials and written guides out there, why bother going through a training session? It may seem like another appointment you have to schedule in, or another cost you have to justify. In reality, a one-on-one training session is a great way to save you time and money.
It saves you money. While we do offer maintenance services to do all this work for you, that can get expensive in an ongoing capacity. You know the old adage, teach a man to fish? That's what this is.
It saves you time. You won't have to seek out, read, re-read and apply the techniques every time you need to make an edit.
Training helps owners like yourself understand the limitations and the reaches of your site (ie. WHY it works the way it works).
Even if you don't want to be responsible for the majority of the site upkeep, occasions do arise where something needs to be updated urgently.
Work smarter, not harder. We used Miva all day, every day. We know all the tips and tricks to make working in the administrative interface easier and faster to manage so you can spend less time clicking around to get the job done.
When Should You Be Looking Into Miva Training?
While it's a good idea to keep up-to-date on how your site works, there are a few situations where training may be called for:
Training new employees. Let us train your employees for you, so you can keep your attention on running the business. This is especially useful if you are a small operation with only a few employees. You may not be able to pull another employee of their tasks to train the new person.
If you've added new features to the site. Part of running an eCommerce site means you are frequently having to adapt to the changing demands and expectations of your shoppers. When new features are added to the site, you need to know how they operate.
Whenever you need it! If you need a refresher or want to learn something new, give us a shout.
Okay, So How Does This Work?
The whole point is to make things easier for you at your convenience, so the process is pretty simple:
Collect any specific questions you have. If you can provide them to us before the meeting starts, we know what needs to be covered, so you don't walk away with more questions.
Scheduled at your convenience, the training is done via screen-share video chats (with a real person). That way, you can see exactly what we're doing and follow along.
Feel free to take notes as needed, record the session or we can record it & transfer it to you for a nominal fee. You can easily reference as needed for staff training.
We can work around your schedule and your learning style. Do you want to buckle down for one long meeting? Or maybe you'd prefer a few short meetings where you learn one or two things at a time.
Interested, Or Need More Info?
If you're interested in setting up a training session, or simply need more information about it, feel free to reach out. We'll be happy to answer any questions!