Estimated reading time: 4 minutes
In the day-to-day workings of your site, you will likely need to remove products from your online catalog. They fall out of fashion, the manufacturer stops producing, or you choose to stop selling for some other reason. Regardless of the "why", the "how" may be more involved than you think, especially if you want to hold on to the search engine activity you gain from those products. Follow along and we will show you how to remove products without hurting your SEO.
How Does Removing a Product Hurt SEO?
The products on your site have their own special places in the search engine ranking. Not only that, but they have possibly been shared as links by your shoppers to other people, and you may even have them linked in blog posts.
Deleting the product doesn't wipe any trace of the product out of existence. In reality, it just changes them to an error page that tells the link-follower that they've made a mistake, the page no longer exists, you don't have what they're looking for.
Besides Google inherently not liking error and "page not found" pages, it will also frustrate your potential shoppers. When a user clicks and finds that the page they wanted doesn't exist anymore, they are likely to immediately leave. This negatively impacts your site's bounce rate, as well as the overall impression of your business. Redirecting those pages can help resolve that.
What's the Solution?
The solution is to redirect your users to a new page. When you're ready to deactivate a product, before doing anything, decide where you want the shopper to end up. This will vary, depending on the products you sell, and why you're deactivating the page (this works for category and content pages too, not just products).
Generally speaking though, you're going to want to choose a page that is similar to the original one. In the example in this video, we've turned several individual products into variants, all contained within one product page. So we are going to link to the new parent product.
We are going to supply a link to a new page, and tell the website that when someone clicks on Old Link, it redirects them to New Link, making sure the original URL stays active, without leading the user to a dead end.
How Do You Redirect Your Product URL?
Unfortunately, it isn't as simple as just clicking the "Active" checkbox in your Miva admin. You're going to have to get your hands dirty in Miva's URI Management system.
In this example, we are going to be using products, but the same technique can be applied to blog posts that have become outdated, or information pages you've condensed, etc.
You need to begin by having your original product (aka the old product you wish to remove) and your destination product (aka the new product you want the user to end up at) in mind. Got 'em? Great! Let's get started!
Log in to your Miva admin. From the Settings menu in the bottom left corner, select URI Management.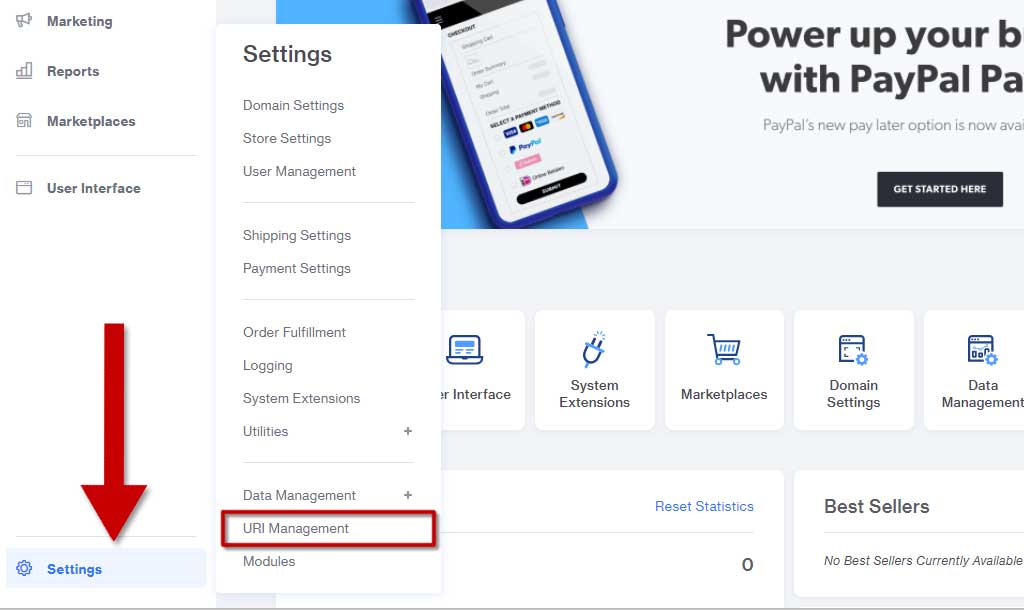 Click on the URIs tab and search for your old product in the search bar.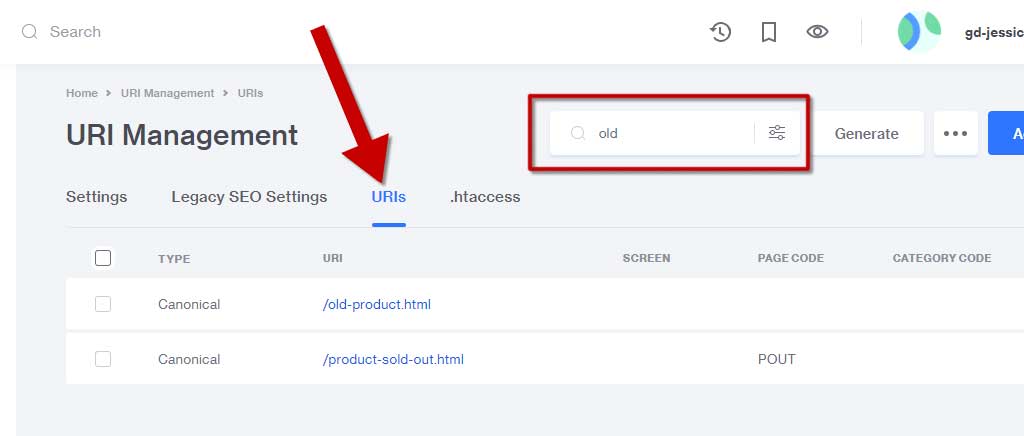 Select your product name. A new window will pop up.
Skip the URI and Store fields. In the Destination field, use the Lookup button to search for and select your destination product.
Change the Type dropdown menu to 301 Redirect to Canonical.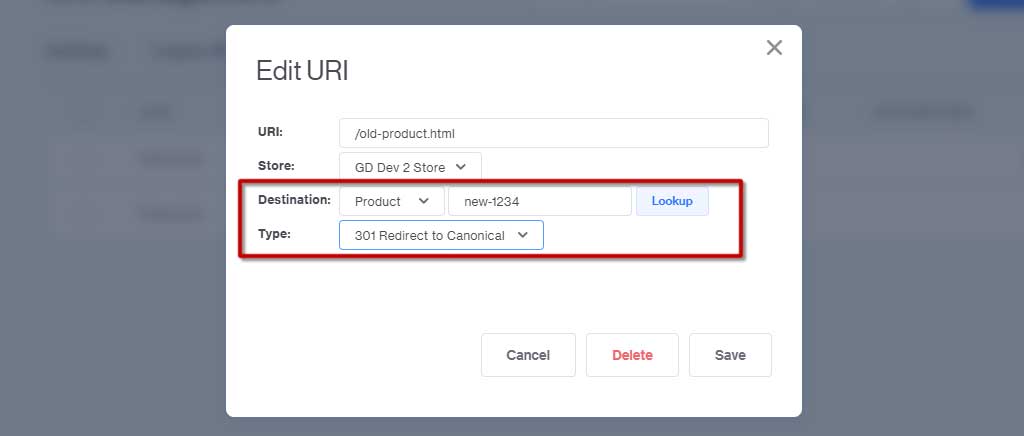 And that's it! Now you can make your original product inactive, without losing any of the SEO power you've gained from the existing link.
Users who have shared, bookmarked, or found your product link somewhere on the web will be redirected seamlessly to the new destination product.
Having trouble removing your products without hurting your SEO, or maybe just want us to do the data work for you? Let us know and we can help. If your redirect is more complicated for some reason, and you aren't entirely sure you're confident working in the admin, reach out to us just in case.