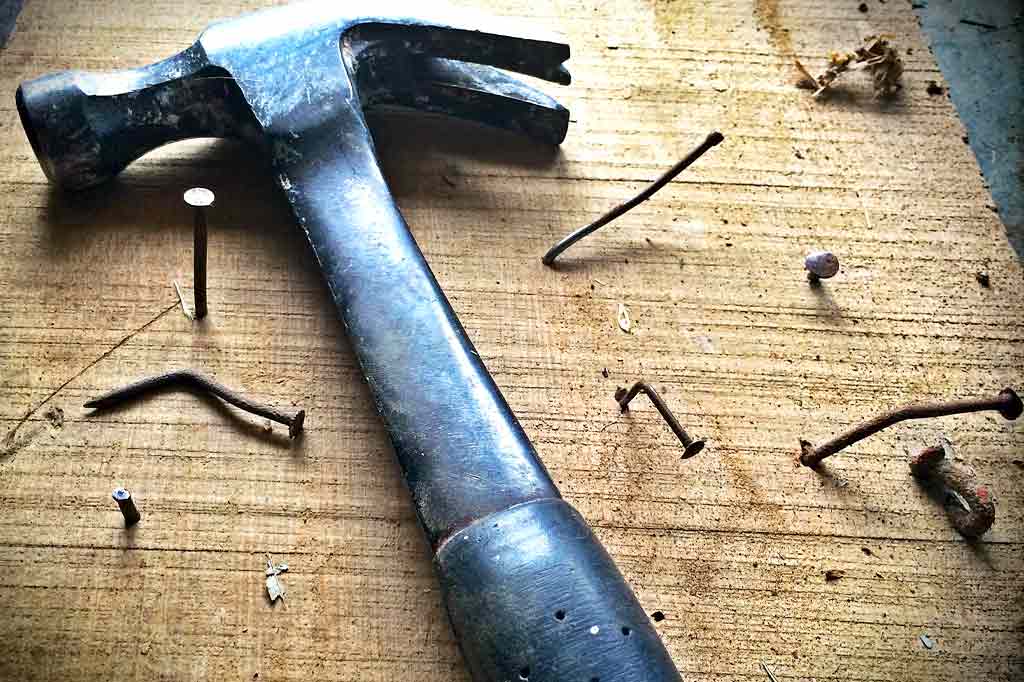 Estimated reading time: 8 minutes
Since the dawn of the handyman, people have been trying to weigh the benefits of "DIY vs. Professional". That hasn't changed as we moved into the tech era. As a web development company, you probably expect that we'll tell you, you should hire a developer. But that's not necessarily the case. We don't want our clients to fail, so we wouldn't recommend our services if we don't truly think they will benefit you in the end.
When you're starting your own eCommerce website, there are thousands of large and small decisions that need to be addressed. Your site platform may be the biggest one. And while it's tempting to save the money and go the "do-it-yourself" route, is it really a good idea? Are you really saving money with DIY websites vs professional builds? Do you really need to hire a UI & UX developer? This article is a detailed look to help you make your decision.
Considering a DIY Website?
There are plenty of articles out there comparing the myriad of different DIY site builders, so we won't discuss them in-depth. In general, here's what you need to know about DIY websites like Wix, Squarespace, and even WordPress.
Inexpensive. These services require very little initial investment – sometimes none at all! You can get service plans that range from free to $60 a month (when you pay up-front for the year), for the base service.
Add-ons and plugins. You can add functions and features to your site with the purchase of additional apps, and extras.
DIY capabilities. You can drag-and-drop the elements into place with no design or development expertise.
Free learning resources. One of the most appealing things about DIY sites is the plethora of free, online tutorials and walkthroughs for site-building. They can guide you through getting your site up and running.
Those are all great features about self-build services, but there may be more to look at than what they offer you. If you only consider the "pros" of the DIY website builders, you'll be missing out on important factors in your decision-making process.
DIY Website vs. Professional: What Else Should You Consider?
There are some key aspects to building a website that will determine its longevity. Consider the following elements when you decide whether a DIY website will work, or if you should hire a UI & UX (user interface/user experience) developer.
The fact is, while a DIY website seems easy to put together yourself, and has some fun features to add, it's nowhere near as powerful as a professionally built website. That's not to say DIY sites are useless though. They just serve a different purpose, and a different demographic, than a professional site.
Are You Building a Business or Supporting a Hobby?
This is the first question you need to answer, and depending on your circumstance, it may be the hardest one to really examine. That's because you need to take a good look at whether your business idea is viable in the long-run.
There's no doubt that a professionally designed website is going to cost money. If you aren't sure whether your business idea has the potential to be truly profitable, investing in professional UI & UX may be unrealistic. For most of us, funds are not unlimited, so building a professional eCommerce website for an untested idea is a gamble. Have you:
Done market research?
Created a thorough business plan?
Structured your finances?
Those aren't things your developer will ask for, but if you haven't mapped out your business idea, you may not be ready for a serious website.
If, however, you don't need to depend on your new site for your livelihood (or the livelihood of others, ie. employees), then a DIY website might be enough.
Are You In It For The Long Haul?
Tying in closely to the previous point, determine whether you see yourself running this website for many years to come, or if it will be a relatively short-term undertaking. If you plan on the site accounting for your main source of income, then you likely want something that is going to stand the test of time.
Hopefully, as your brand establishes a presence online, your business will grow. That means your site is going to need to grow, too. Maybe you're looking at front-end aspects like new features and design, or more technical back-end elements like server capabilities.
When you build on sites like Wix and Squarespace, you're depending on their proprietary content management system (CMS). That means if you decide, in the future, that your site has outgrown the capabilities of the service, or maybe you just had a bad experience and want to take your business elsewhere, you can't. You'll have no choice but to start over somewhere else.
However, when you consign the building of your website to a professional developer, they will be able to ensure that you're going to have room to grow. And when your site users start demanding complex features (that platforms like Wix can't handle), your developer will be able to integrate them easily.
The long-term benefits of working with a professional developer are going to mitigate the initial costs, assuming you plan on operating your site long-term.
The Job Isn't Done Yet
Despite these platforms boasting how fast and easy it is to create a beautiful website, if you really want something that will stand out from the rest, you're going to have to grapple with a learning curve. Even without having to learn how to code, you're going to face hurdles.
Sure, there are online tutorials and guides. But consider this: if building a site is really that easy, why are there tutorials and guides? Placing images, and drag-and-drop editing is one thing, but most of the guides out there are very "surface-level". To find and install features properly, you have to conduct a fair amount of research, all with the potential of accidentally breaking your site in the process.
When you hire a professional developer to build a site, they will be able to guide you in choosing features that will add real value to your customers. Often-times, new features can be implemented in just a couple of hours, instead of days of valuable time spent researching, and possible site down-time.
Even once the website is built, your work doesn't end. Without a development team to back you up, you will be responsible for ongoing maintenance. That includes fixes, upgrades, and security updates. Slipping on any of these can mean disaster for your business, with repercussions like non-compliance lawsuits, hacking, and crashes.
A professional developer will be on your side, helping to make sure you can spend your time running your business, instead of running a website.
There's More Than Meets the Eye
There's no doubt that some of the pre-made DIY website builder themes are beautiful to look at. However, there are a couple of big problems with that:
If the theme is really great looking, it's likely also very popular. Consider if you really want your website to look like the thousands of other sites using that same theme.
In a lot of cases, that's all they are. Pretty. There is a lot more that goes into designing a site than just the aesthetics.
Let's get the first point out of the way. There are over 3.8 million live websites with Wix, in a variety of different industries. And Wix currently offers 691 templates. That means, if the templates were used evenly, you're looking at more than 5,500 sites that look the same as yours. Chances are, the one that you favor is also the favorite of a ton of other users, too. So that number is probably significantly higher. Other platforms are similar. Squarespace, for example, has over 2.5 million live sites and only 127 templates supported by their latest version. That's a LOT of people using not a lot of templates.
Perhaps you feel as though you can make your site stand out with your unique content. That may very well be true, as even the most extensively-developed site can flop if the content is unappealing. However that doesn't change the second point from above; visual appeal is only a small part of the formula.
A website's design has a lot more happening than just the way it looks. Experienced UI & UX developers craft an entire journey through a website. They have the training and knowledge to know how to subconsciously guide your user from point A (ie. the homepage) through to point Z (ie. the order confirmation page). Properly blueprinted websites guide the user through any number of different paths. Those may include purchases, newsletter signups, product reviews, blog visits and more.
While DIY websites look great, a professional developer will take more into account than just the aesthetic of your website.
Still Considering a DIY Website vs a Professional Build?
The sentiment expressed at the beginning of this article remains true. We aren't trying to sell you on hiring a developer if you don't need one. What we do want, however, is to make sure you're armed with the reality of building your own website before you spend money and time on something that isn't right for you.
If the website you're looking for doesn't need to have sophisticated features, intelligent design, or longevity, then a DIY website builder should be adequate. However, if you plan on building or evolving your business with your website, make sure it's going to provide you with every opportunity to succeed. To find out if you need a developer for your website idea, contact us and speak to one of our experts.