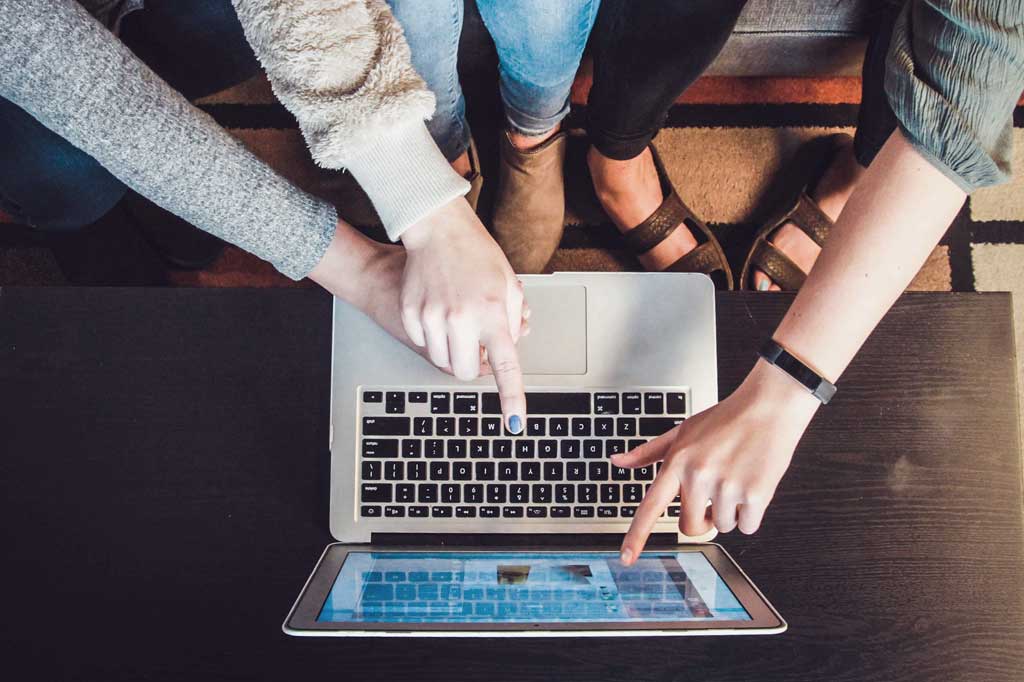 Estimated reading time: 8 minutes
You've had a storefront for a while now, and things are going great. Your sales are consistent, and people seem to really love your product. But you're starting to wonder if something is missing. Are you missing out on the part of your clientele that no longer heads downtown to do Christmas shopping, or to a mall to browse? You may be thinking that it's time to add eCommerce to your business. And you may be right.
The Changes in Commerce
The retail space has been gradually veering toward the online arena for about two decades, since the internet became open to the public in the early 1990s. While more and more companies went digital, there was still a foothold for brick-and-mortar stores. Anywhere between 30-70% of consumers (depending on age) prefer to shop in store versus online.
However, given recent events, those numbers have taken a sudden, and unexpected turn toward online. The necessity of online shopping during the COVID-19 crisis has forced everyone, from every age demographic, to get more comfortable adding their items to an online basket instead of a metal shopping cart. Once social distancing is deemed no longer necessary, the aisles of your favorite stores will be busy again. But in the meantime, having an eCommerce site has been instrumental in the ability of retailers to endure during the pandemic.
While social distancing (thankfully) won't last forever, it is teaching people how efficient and convenient online shopping can be. It won't be surprising if the trend stays skewed towards online retail on the other side of this historical event.
Likewise, it is teaching businesses that they can adapt and sell online very successfully, opening them up to a new online market that may not have been seriously considered before. Regardless of the challenging times we're currently in, there are some telltale signs that it's time to seriously consider an eCommerce site:
People are asking for it
Have you received a phone call from a customer, or been asked at the till, about whether you have a website? Maybe you've gone as far as a Facebook page or other social media, but still have people asking why they can't find your website.
For every one person that has made a comment about it, there are dozens more that haven't. And there are even more still that don't know you exist in the first place. If you're getting to the point where customers are seeking you out for a website, you're already well in need of one.
Sales are hitting a plateau
While there is absolutely still a portion of the population that frequent brick-and-mortar stores, there's no doubt that the number is dwindling. As previously mentioned, between 30-70% of consumers shop in-store, depending on age. That last part is important. Because the trend is showing that younger shoppers (aka, the new generations of shoppers) are more dependent on eCommerce than their parents and grandparents. And as the new generations come, the number of in-store shoppers will continue to decrease.
Brick-and-mortar stores may still have a foot in the retail door, but the rate is stagnating, while eCommerce is growing exponentially. Getting an online store now will make sure you have a well-established online presence before brick-and-mortar stores become a novelty.
Your competition is going online
Part of making your mark in a retail industry is directly competing with similar stores. If you've noticed that your competitors are already finding their places online (and likely, almost all of them have), then you're falling behind. The internet is no longer an unstable or risky business decision, the way it was in the '90s. It's not going anywhere, and it's only getting bigger.At this point, it's safe to say that an online presence is essential to continued growth and success.
As Millennials and Gen Zs age, they are swiftly becoming the bulk of the consumer base, and they shop online. If you don't decide to move forward and innovate, you'll be missing out on the share of the market that your competition is currently hoarding.
Ready To Grow
Most entrepreneurs already have the desire to do something bigger. If you didn't, you'd have applied for a job at an existing company, instead of starting your own. Perhaps you have dreams of big plans for the future, wanted the freedom of running things your own way, or saw an opportunity in the market. Regardless, you were seized with inspiration and you made it happen.
You may be feeling the same thing again, this time about broaching the online industry. Adding eCommerce to your already profitable business is the logical way to take the next big step. Just as you did with starting a business, when you feel like it might be time to take it further, take advantage of that inspiration.
4 Tips for Adding eCommerce to Your Business
#1 Truly integrate
Adding an eCommerce site to your business is just that – adding. You aren't creating a separate entity from scratch. The site should be an extension of your existing business and its branding.
Colors and themes should coincide. Use the same imagery, color schemes, and fonts on your site as you do in-store and on your packaging.
Keep your voice in mind. The voice of your business – the impression it gives, the way you communicate with your customers – should be cohesive between your brick-and-mortar store and your site. If your store-front is full of bright colors and is family-friendly, a sophisticated, sleek website full of grey and white would confuse your shoppers.
Offer pickup for online purchases and delivery for in-store purchases. Take advantage of your resources! If you already have a physical location, offering pick-up can be an excellent way to provide a free "shipping" method for online shoppers who are relatively local. (We can set up your checkout so only those with a nearby zip code can select that method!)
#2 Start Small
Running an eCommerce site is not the same as a brick-and-mortar store. While you're getting used to the new practices and working out the kinks, consider starting small.
Add your most popular products first. Don't get overwhelmed with adding your entire catalog of products and services to the site all at once. Prioritize your most popular and high-margin products first. If they sell well in-store, they should do well online, too.
Start with your base products. Do you offer personalization on some products? Or custom color combinations? Maybe kits or baskets? While all of those are absolutely doable online, they can be tricky to get set up just right. While you're working on establishing the site and getting your products up, consider starting with the base products, with a note to contact you regarding personalization. Then once you know how you want to offer it online, you can add it to the products.
#3 Research Your Options
Just as you likely didn't sign up with suppliers or lease a commercial property without doing your due diligence, prepare to do some research when you look at building a site. You have plenty of options and some are going to be more suited to your business size than others.
Consider if a DIY site is enough. The appeal of DIY site builders is strong. You can create a beautiful-looking website for next to nothing. While those sites may work for some businesses that are just getting off the ground, they probably won't be powerful enough for established, well-performing businesses. You should seriously consider if a DIY site is enough, or if you need to hire a professional UI/UX developer.
Do you need a cart or a platform? Similar to the above, you will need to explore whether a cart or a platform will suit your needs best.
#4 Market Like Crazy
Before the site is finished, you should already have a marketing plan in place and, preferably, in action! Let people know that you're expanding into the eCommerce sector. 
Build anticipation. If you plan well, you can build a good amount of excitement with your existing customers, and pique the interest of new ones. Consumers love being "in the know" for the next big thing, so by offering a tease of a big announcement, you can keep people hooked.
Keep pushing. Once the site is live, keep blasting your presence. By having a physical location, you have the opportunity to benefit from a larger range of advertising channels. Local radio and print ads, in-store marketing, and local event sponsorship can all be used really successfully to help move your local audience online.
People have suddenly been forced into the world of online shopping in the midst of social distancing. Now, more than ever, it has become essential to have an online presence. Businesses that didn't have a site before are scrambling to put one together. And companies that only had a brochure style website need to implement commerce capabilities.
Business owners are now in a position where having a website is almost not an option, it's a necessity. But there's a lot to think about when you first consider adding an eCommerce site to your brick-and-mortar business. The first big step is deciding that you want to move forward with it. Once you've done that, get in touch with us, and we can get you started.