Estimated reading time: 5 minutes
It's no longer optional. Your auto-parts business needs a professional, easy-to-navigate, responsive ecommerce solution in order to compete. That said, you need an easy-to-use, non-techie solution to grow your business online without sacrificing what you do best.
Here's your owner's manual for parts ecommerce done right.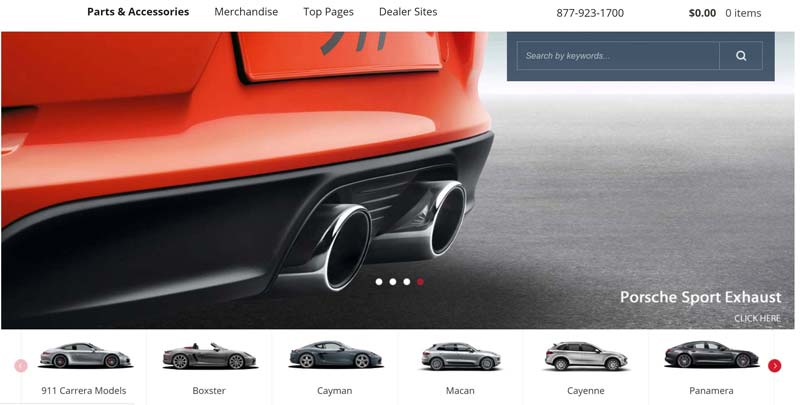 THE BASICS: ATTRACTIVENESS AND PROFESSIONALISM
First, the basics. First impressions matter. Poor website design makes you look like you don't know what you're doing (even if what you're doing is auto-parts and not web-design). Professional imagery is critical. That means quality images, banners and promotional imagery.
In order to communicate professionalism and expertise you'll need:
Professional photos
Easy-to-navigate, clutter-free website
Visually compelling, high-quality images/banners
And you'll need product pages for each part and high-quality product images and descriptions for every product along with reviews, if available, because nothing helps sell products better than social proof.
MOBILE FRIENDLINESS and ADAPTABILITY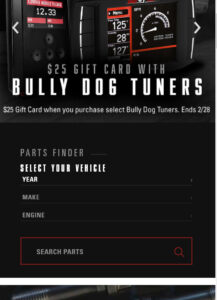 You're probably shopping online across multiple devices. Your customers are too. You need to reach them where they are in the moments that matter. To do that, you'll need a responsive solution that looks and functions great on PCs, Macs, iPhones, Androids, Tablets and more.
And that solution can't hold you back from getting things done on your schedule. You'll need to be able to make changes on the fly based on seasonality, promotions and new content – all without breaking the layout (without being beholden to a developer who may or may not be on call 24/7).
Miva Merchant's ReadyTheme-based framework is built for responsive and its themes and widgets make it easy to customize the look and feel on the fly.
Plus, Miva's module-based architecture allows you to add extra features in the form of third-party modules and specialty services for Mobile payment solutions:
Paypal
Amazon Pay
Apple Pay
BRANDING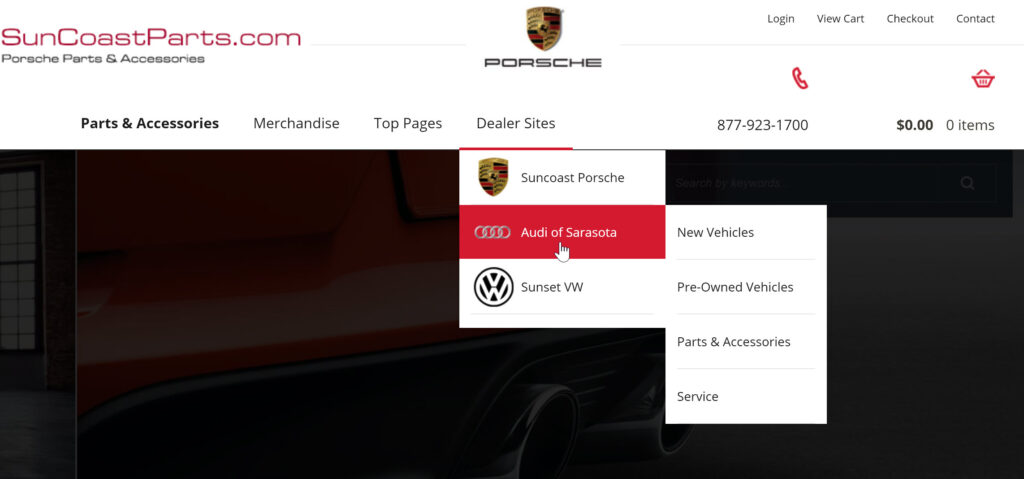 Your business is unique (even if your parts are not). In a competitive industry, it's critical to differentiate yourself from your competitors to build a following and establish brand loyalty.
Some of the benefits of branding include:
Increased revenues and market share
Decreased price sensitivity (or the ability to charge price premiums to consumers and the trade)
Increased customer loyalty
Increased profitability
A strong, well-positioned brand extends the life of your organization indefinitely by providing independence from a particular product or category
While some providers offer one-size-fits-all solutions for the auto parts business, complete with stock photography, content and monthly fees, these solutions don't allow you to provide consistent, unique branding throughout your online store or properly communicate your unique selling proposition.
Do yourself a favor. Start with a custom solution that will allow you to brand early and often.
BROWSE & SEARCH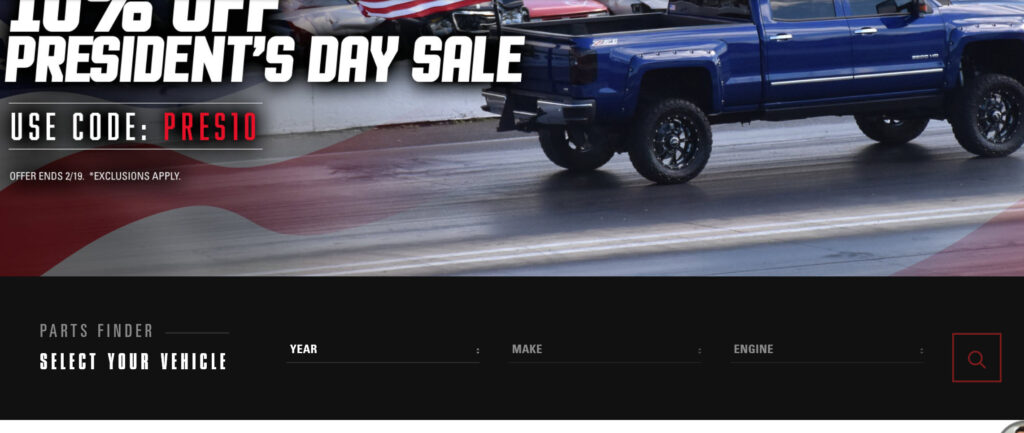 Your website visitors are not in your dealership and they've invested nothing in dealing with you. If they don't have a prior relationship with your company then they're just a click away from your competitors. Don't give your (potential) customers a reason to go elsewhere because they can't easily find what they're looking for.
A well-organized ecommerce website should provide an intuitive user design and experience, guiding visitors through your store.
Shoppers in the market for auto-parts expect a site-wide intelligent search and faceted browsing by:
Year/Make/Model
Brand
Part #
Keyword
Categories (exterior, interior, engine, brakes & chassis, etc.)
Miva's ReadyTheme website templates offer a variety of navigation styles to fit various sizes of product catalogs as well as intelligent searching and faceted navigation.
SALES & MARKETING
Your web presence starts with your custom ecommerce store but it doesn't end there. In order to maximize eyeballs and increase sales you need to be where your customers are:
Marketplaces (Amazon, Ebay, Etsy, etc.)
Comparison Shopping Channels (Google/Bing Shopping, etc.)
Email
Social Media (Facebook, Instagram, Snapchat, etc.)
And you'll need to integrate these channels with your primary, ecommerce channel in order to manage stock, ship orders and retain your sanity.
Amazon/Ebay Integration
Miva makes it easy to get up and running with eBay or Amazon. With Miva, you can automatically create parallel listings in Amazon and Ebay, manage your stock and run your website all from a single interface.
Google Shopping
Miva simplifies integration with Google by letting you export your product data feed from Miva Merchant to Google Shopping.
Email Marketing
Miva has the ability to send emails to customers who add items to their cart but never purchase. These emails give you an opportunity to reclaim lost revenue by enticing your most engaged shoppers to purchase.
A robust Parts E-commerce solution should offer easy to use, powerful marketing tools including:
Product recommendations
Related products
Upselling/Cross-Selling
Customizable coupons
Strongly consider offering free shipping on all orders or select a reasonable free shipping threshold in order to reduce cart abandonment.
Merchants can set this up easily by following a vast amount of available video tutorials.
CHOOSE THE RIGHT PLATFORM
A powerful ecommerce cart solution for the automotive industry needs an unbeatable shopping experience, powerful seller tools and the easiest eCommerce solution for dealers as well as:
Simple checkout (to encourage shoppers who add products to cart to finish their orders)
Search engine friendly design (to get you as much free traffic as possible)
Cyber security (PCI compliance, Fraud detection & strong encryption to keep your customer data safe, reduce cancellations and improve margin)
Miva's modular design and well thought out feature set provide maximum flexibility to grow and scale your business. While its ReadyTheme-based framework allows you to showcase what makes your business unique. What's more, it's reliable, stable and secure!