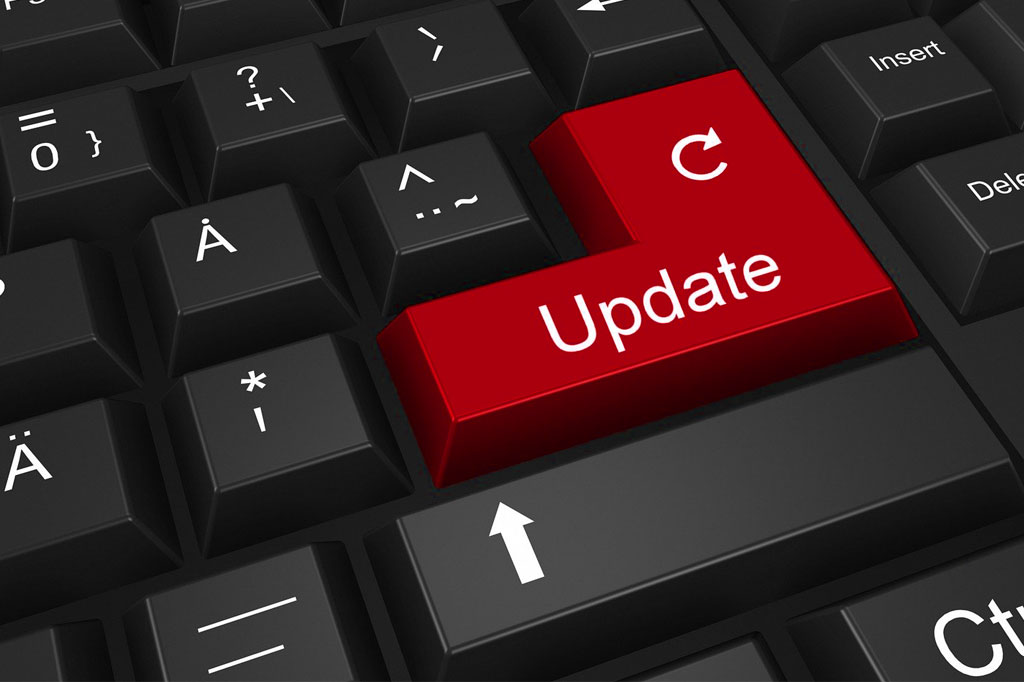 Estimated reading time: 4 minutes
Glendale Designs has worked with Miva products since… well, since before Miva was Miva. Back before the fancy interface and the store-owner usability, the owners of Glendale Designs have been building with it. As such mainstays in the Miva community, it's no wonder we field the same questions again and again when it comes to updating your Miva store.
"Is it safe to update?" and "When should I update?" show up in our inbox with every new version release. Unfortunately there are many times when store owners don't know to ask, and the process often looks something like this.
Miva Releases an Update
Miva pushes out a major release of it's popular eCommerce platform. The new iteration is chock full of new features and goodies. Maybe even a new look, and fun new modules and additions.
Miva Store Owners Want to Update
That shiny orange "Updates Available" button and associated auto-popup in the Miva admin becomes all too enticing to ignore. We get it. You're paying for a service and you want the best possible experience from your money. Plus, who doesn't love having the hottest new thing? Either that, or the fear that not upgrading soon will go against Miva's End of Life and Non-Compliance terms, resulting in fees, and maybe even security issues.
So you click the button and you update your live store to the newest version, excited to start exploring the new features. But then, like a double bed at a cheap roadside motel, it's not long before you realize something's not right… BUGS!
Okay, so a different kind of bug, but still not great, and probably even worse! These bugs don't just disrupt your sleep, they can disrupt, break or otherwise severely impact your site's ability to function.
The Phones Start Ringing
Mass panic ensues and there is a mad dash to find answers and solutions. Clients, new and old, contact us for emergency help to undo the update, or fix the bugs. We're happy to help, but we wish we didn't have to, for your sake.
Wait Before You Update
Just like Apple, Google, Microsoft and any other big software company, Miva thoroughly tests their releases to reduce as many bugs and conflicts as possible. However it is still a major software release and Miva has some pretty powerful capabilities. You know what they say: "With great power comes great responsibility" (I think that had something to do with bugs, too…). Because of these high-functioning features and tools, there will inevitably be some sort of issue, with early adopters often paying a heavy price.
Our recommendation to all of our clients has always been to wait to update Miva, or any other software for that matter. Immediately upgrading your live Miva site after the initial release of a new version leaves you vulnerable to any of the little hiccups that may be experienced.
Miva is relatively quick to push out bug fix updates, depending on the severity of the issues. We have seen as many as 2-3 updates within a week or two after an initial release. But that could potentially be 1-2 weeks of a broken site, if you don't hold off.
Three to four weeks is generally considered the safe zone for Miva releases to ensure they are stable, however there can still be a number of specific bugs/conflicts that may impact your store, based on the particular setup or 3rd party modules/services in use.
Oftentimes, we have workarounds for some of these bugs/conflicts and recommend clients reach out to us so we can provide the latest information specific to their store. That way they can make an educated decision as to when to upgrade, well within Miva's End of Life and Non-Compliance terms.
When It's Safe to Update Your Miva Store
Soon enough, you too will be able to click that sweet Update button, and you'll be able to do it with some peace of mind, knowing your site is less likely to run into issues. Once again, if you have a particularly complex site, have a lot of customizations, or 3rd party modules and services, contact us to help you with the update.
The long-awaited new Miva 10 has been released and it's a big update. Here are steps that Miva recommends taking prior to installing the new version:
Contact Miva to request a dev store
Update that dev store to Miva 10
Take your time learning the new interface, getting used to the new layout and features, and test for issues
When you feel confident and are no longer experiencing any issues, you can update the live store to Miva 10
If you have any concerns about your store interacting with the new Miva update, or need some modules updated first, let us know and we can help.