Estimated reading time: 5 minutes
Are digital promotions the answer to on-site conversions, or are they costing you more sales than you realize?
Here's a way to find out:
If your digital creative is earning traffic but you're not seeing great conversions, your on-site content could be to blame.
Digital Promotions Are Too Expensive Not to Be Effective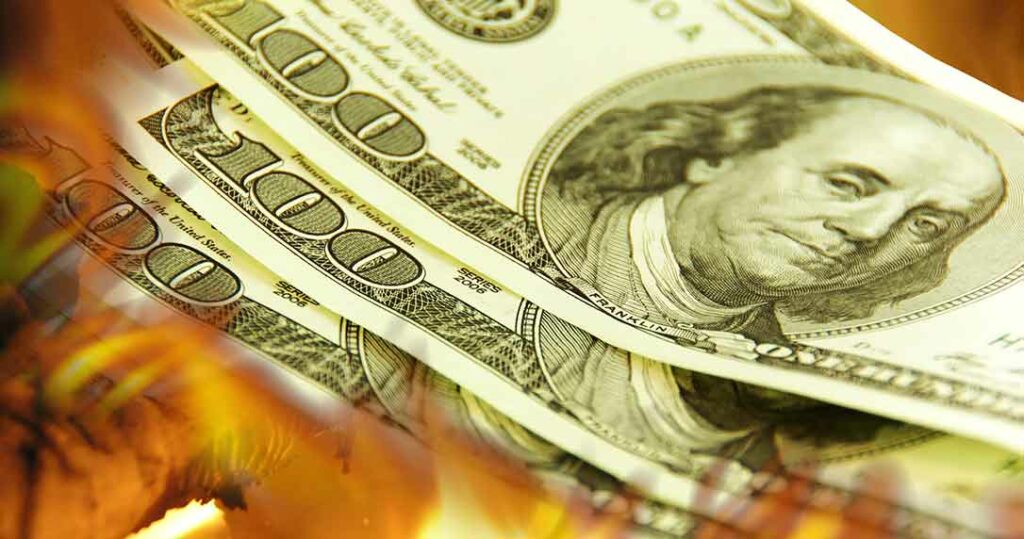 Data shows that Facebook and Google ads accounted for a whopping 60% of digital ad spend in 2017, and their grip on the market is expected to strengthen. Email marketing spend is also expected to increase, with more than half of marketers allocating more of their budget to this channel.
In total, digital marketing was an $83 billion industry last year, and forecasters believe it will reach double-digit growth with nearly $130 billion by 2021.
That's a lot of cash to waste on lackluster promotions that don't convert, isn't it?
Yet that's the reality for many eCommerce retailers who are throwing money into digital promotions and not seeing much benefit.
Some sources believe that as much as 20% of all digital ad spend could be wasted due to a number of reasons. Others put that number far higher at nearly 50%. MarketingWeek cited that only 9% of digital ads are viewed for longer than one second, making it seemingly impossible for digital promotions to impress and convert.
Fraud (eg ads being viewed by bots and not real people) and ineffective targeting are usually cited as the most common reasons for wasted ad spend, but there's another fearsome culprit that should be credited:
A disconnect between the digital promotion and the on-site experience.
Does Your Website Live Up to Shoppers' Expectations?
To put this into perspective, consider how much website traffic your digital promotions are responsible for. Someone clicks a PPC ad, an email promotion, or Facebook ad. They're taken to your website for more information on a product or to redeem a coupon.
What happens next?
Are they taken directly to the product they saw in the ad, or do they land on your store's homepage?
Does the ad they click look as though it came from your company, or is it completely off-brand?
If you showed a price in the ad, does it match the price on your website?
Does the ad honestly reflect what you're promoting?
Do you try to push other promotions on your buyers once they visit your website?
Does your website take them through a fluid buyer journey to help them convert?
If you're spending money on ads for people to click, you better be prepared with a great website experience for your visitors.
Granted, the list of above roadblocks aren't the only ones killing your conversions, but they can have a lot to do with your overall user experience to the point where you miss out on sales.
The good news is there is something you can do to fix all of the above if you're diligent in your digital ad strategy.
Synergizing Digital Promotions with On-Site Content
There is no single solution for creating killer digital promotions that will convert every time. But there are a few things you can do to increase your chances when aligning your digital promotions and on-site expectations:
Branding is King
If you're spending money on digital ads, you want to make sure your brand gets all the credit. You can affirm this by ensuring both your ad and your landing page are fluidly branded.
Your ads need to look like they came from you. Using your brand colors, logo, name, or other elements in your ad lets customers know they've reached the right destination. For example, if you use a specific image in your creative, your visitors might see that same image on your webpage once they click through.
Follow the Path of Least Resistance
One of the biggest reasons for buyer hesitation is a complicated checkout process. Consumers may be excited to purchase what they saw in your ad, but will balk at a lengthy checkout (hint: avoiding long checkouts are one of the biggest perks of online shopping) or creating an account to make a purchase.
Deciding to click your ad was easy for your buyer. Continue to make it easy to do business with you by not making customers jump through hoops to complete the purchase.
Build Trust
We're now in a time that people are starting to rebuild trust in advertisements. Though print ads are still seen as more trustworthy than digital ads, the fact remains that consumers are perceiving ads as more honest – when their expectations are met.
However, it's important you not only create ads that appear trustworthy, but also extend that trustworthiness to the rest of your website.
Accreditation like the Better Business Bureau badge (if you're a member) or security badges can strengthen a buyer's trust in your website. They want to know you're a reputable business who sells quality products and will also keep your transaction data safe and secure.
Branding is also powerful in building trust. When you create a digital ad that's well-branded and people land on a website that matches that creative, you're more likely to live up to their expectations. However, if your ads don't match anything you're representing on your website, such as using the wrong logos, colors, or even your brand voice, customers may become suspicious and leave.
Empower Your Landing Pages
Sending your customers directly to the item they clicked on can help you increase your conversions. You want to give your buyer exactly what they're expecting.
Another bonus is matching your landing page copy to your advertising copy. Not only does this raise your quality score, it can also help you lower your cost per click.
Create a Mobile-Friendly Experience
If you're hoping to target mobile users with digital ads, you should also be prepared with a great mobile website experience. Digital promotions without a mobile-friendly website is a waste of money, plain and simple.
Mobile-friendly websites can affect your organic search rankings. When users click on an ad via mobile and can enjoy a seamless mobile shopping experience, your bottom line will thank you.
How Will Your Digital Marketing Improve for 2018?
Now that you know how to align your digital promotions and on-site experience, how will your eCommerce business thrive this year? Try the simple tweaks above and start seeing an increased ROI on your promotions.