Google Merchant Center (GMC) is an online platform which helps e-commerce websites sell their products across Google Shopping, Search, and other Google services. It allows businesses to upload their product information, including product descriptions, images, and prices, to Google, making it easy for consumers to find and purchase their products.
Google search and Shopping are two totally free services from Google, and are a great way to get more eyes on your brand. You can get your products out there via feed.
Your Google Merchant Center Feed
To use Google Merchant Center, you need an account with your website verified. From there, we can help you set up and import our optimized Google product feed. This feed updates on a regular basis, and automatically connects your site to GMC, ensuring that the listed data is always up to date. On a daily basis, the feed collects details like:
Product name
Description
Images
Price
Weight (for shipping)
Size
Color(s)
Product type
Google product category
GTIN/Barcode number
Inventory on hand
Anything else that you think you might want Google to know!
This information is then used by Google to create listings for these products on various Google platforms.
Why Bother Using GMC?
The benefits of using Google Merchant Center are numerous for e-commerce websites. Firstly, it allows businesses to showcase their products to a wider audience, potentially increasing sales and revenue. With Google Shopping, for example, you can display your products in Google's rich search results, the images tab, or the shopping tab, all of which  allows shoppers to easily compare prices and features from different sellers.
Additionally, GMC offers valuable insights and data about your products' performance. The platform provides detailed analytics on product clicks, impressions, and conversions, allowing you to track your and adjust your marketing strategies accordingly. This data can also be used to identify which products are popular, which products need more promotion, and which products are not selling well.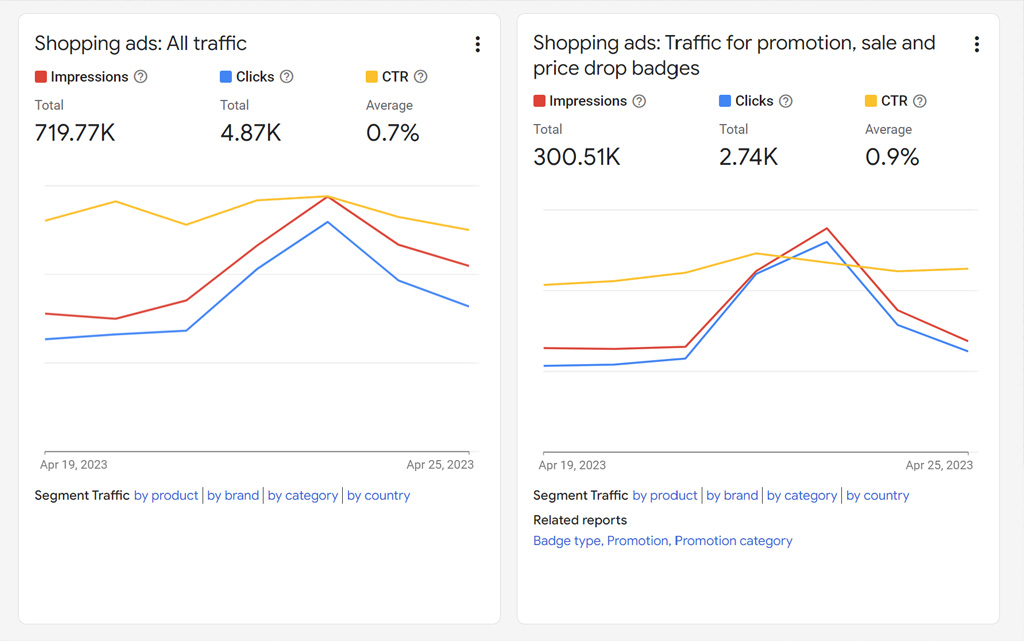 Making the Most out of Google Merchant Center
In order to fully take advantage of the benefits of Google Merchant Center, try to follow best practices as much as possible:
Product feed is up to date. While Glendale Designs sets up our feed to run and submit daily, this isn't the case with every SEO company.
Use high quality data. This includes providing clear and detailed product descriptions, high-quality images, and correct pricing information. Any errors or inconsistencies in the product feed versus the product page on your site can negatively impact your product visibility and performance on Google.
Optimize your data. Ensure that your product information is as complete as possible. The more information you can provide, the better they will perform.
Monitor your performance. Check in on your Google Merchant Center account regularly and make adjustments as needed. Google will provide you with warnings and errors on any products that have incomplete or otherwise poor data. The warning or error should give you enough information about what needs to be done to fix the issue.
GMC gives you the opportunity to show your products to a wider audience through Shopping and Ads. It's easy to set up, simple to maintain, and can provide a huge benefit to your SEO ranking. Take advantage of the free opportunities to advertise your products by getting set up with our Optimized Google Feed.