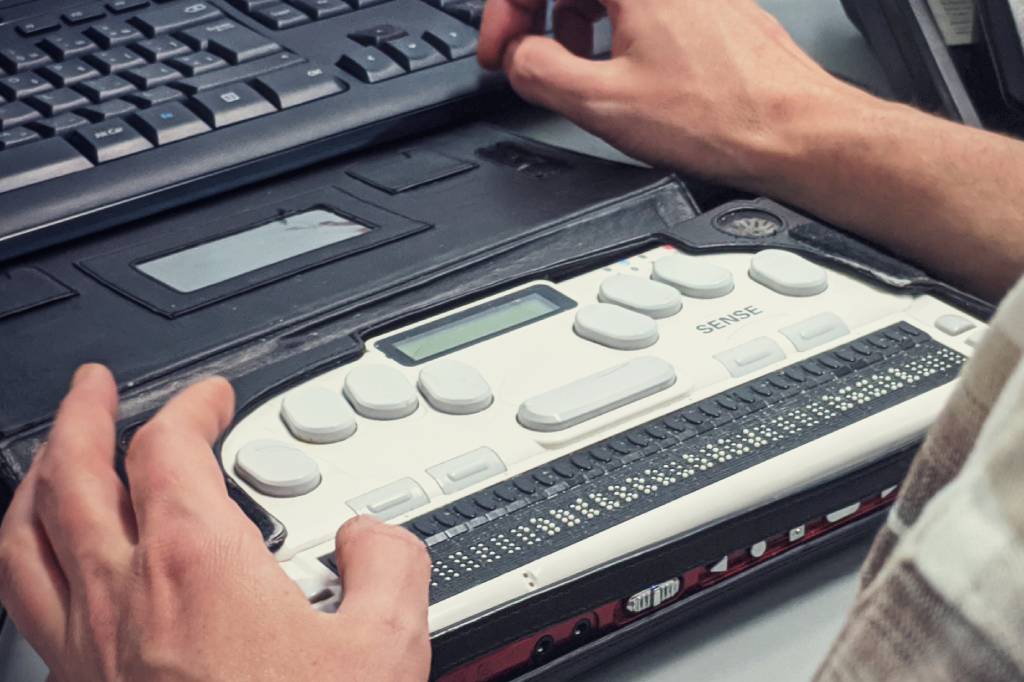 Estimated reading time: 7 minutes
The internet has opened the doors for endless amounts of education, socializing, art, and ideas. And, of course, opportunities to spend money. As internet-connected devices became not only common, but expected, the internet started creeping its way into schools, homes, and then pockets. The online-revolution allowed people from any country, and all walks of life, to have near-unlimited accessibility to all the same information. It helped to level playing fields and provided growth possibilities to anyone who cared to seek them out.
At least, that's what most people assume.
In reality, the internet and the devices through which it's accessed have restrictions. Just like any other store, library, or movie theatre. If you don't have a disability that might hinder your experience, you may not even realize that accessibility on the internet is a real problem for a lot of people – 15% of the population.
How Does Accessibility Affect Us?
The inability to access the internet and use it as it was meant to perform wasn't always a big deal. For a very long time (as far as internet history goes), it was used by most people to play games, chat online, and do research for term papers. While unfair and infuriating to not have equal access to those things, it wouldn't make or break your life. There were alternatives. But as more of the world moves to the internet, it's nearly impossible to succeed in school, work, or have a social life without open and accessible use of the internet.
Imagine planning a night out without the internet:
X You can't go online to look up movie times, restaurant menus, or buy a new outfit.
X You may not even be able to look up the phone numbers and address to do these things in person. Where do you even get a phone book these days?
Instead, you'd have to travel from store to store looking for an outfit. Visit several restaurants to view their menus and find the right one. Then you'll have to go to the theatre to find showtimes and buy tickets. Hopefully you have a vehicle to do all this.
It would be annoying, and very time consuming, but it would be doable. Now imagine doing that blind. Or with motor disabilities that affect your ability to walk or drive. A tiresome task has now become exhausting and debilitating, not to mention disheartening.
For 15% of the population, that's the reality. It's also a huge percentage of the market that doesn't have access to your services. Not only are these people being excluded from a major part of modern-day living, they are also missing out on the opportunity to patronize your business.
What Are Accessibility Red-Flags?
In yet another case of the law catching up with technology, there is no strict or clear set of guidelines that a website must adhere to in order to be compliant. A 2018 statement from the Department of Justice states that while you don't need to strictly adhere to the guidelines set out by the Americans with Disabilities Act, you are responsible for having a website that is broadly accessible.
That left a lot of people scratching their heads. Not to mention, 2018 is pretty late in the game for a lot of websites. Functioning sites would need to make a lot of changes to their current designs and functionality. In some cases, small changes would be sufficient, but for some, major overhauls would be needed. This meant that there was (and still is) a rush of lawsuits against private and public sector websites for not being accessible.
While there isn't a set of strict laws to which you must adhere, there are guidelines that can help ensure your site is safe from lawsuits and accessible to all users. What sorts of things would make a site more accessible?
Text size, spacing, and style
Color and contrast
File type (important for screen-reader systems)
Sound volume
Animation playback
On-screen keyboard
Mouseless navigation
Link clarity
These guidelines are put in place by authorities on the subject, however they are presented as guidelines and not law. That said, by complying with the structures provided, you can ensure that you're doing everything you can to achieve maximum accessibility. You'll not only protect yourself against lawsuits, and provide open access to individuals with disabilities, you'll also open your doors to a possible 15% increase in your market. Sounds like a win-win-win, right?
How To Achieve Accessibility
Depending on your situation, you've got a couple of options. If you're looking to build a new website, you can have your developers take accessibility into account. They can plan accordingly while designing and developing.
If you've already got an established site and need to update it you can test it to see where your site may be falling short.
Manually:
Like almost everything else done manually, it will be tedious. But you can check things like making sure your images have alt text (text that describes the image, usable by both search engines, and software that reads page content out loud). And make sure any files you have on the site are posted in HTML or Rich-Text-Format, to be similarly readable by content-reading software.
Audits:
Essentially, you can pay someone else to check the site for you. This is a more hassle-free option, especially if the company can resolve the accessibility issues at the same time. But it can get very expensive, very quickly.
Automation:
Having an automated software scan your site is a great way to make sure no stone has gone unturned. The W3C (Web Accessibility Initiative) has a list of free tools that can scan your site. The problem with most of these tools is that they can tell you where your site may pass or fail, but the testing needs to be redone every time you add new pages to the website. You are also left with the responsibility to fix all of the accessibility failures. The tool may be free, but the work to fix the issues will add up quickly.
AccessiBe:
This is the "one step" mentioned in the title of this article. Our favorite option by far is AccessiBe. In fact, we use the service on our own website. Like the automated tools mentioned previously, it analyzes your site for any shortfalls. But unlike the others, by inserting a single line of code onto your site, the system immediately installs an accessibility interface. Within 48 hours, your website is entirely compliant, and users with accessibility issues can fine-tune their individualized settings as needed. That means NO design changes or development overhauls. Plus, the system rescans your site every 24 hours to ensure it stays up-to-date. AccessiBe meets the standards of all the guidelines set out by various global organizations:
WCAG 2.1
ADA Title 3
Section 508
EN 301549
Getting Started
It's no surprise that we recommend going with AccessiBe to get started on your path to compliance. Easy to implement, cost-effective, and intelligently-designed, the system will give you the most bang for your buck, and you won't have to shut down your site during maintenance (or a lawsuit). Regardless of how you choose to proceed, it has now become essential to make sure you're compliant. Beyond wanting to avoid lawsuits, you'll be able to reach a new market that has largely been previously ignored. Once your site is compliant, make sure you let people know. Post about it on social media, advertising campaigns, and on your site banners so you can get the word out.
If you'd like to explore how AccessiBe works, experiment with the interface on our website by clicking the blue logo in the bottom left corner of your screen. If you need help making any corrections to your website, or installing the AccessiBe code, contact Glendale Designs.

This article contains affiliate links to products/services. We may receive a commission for purchases made through these links, at no additional cost to you.