Estimated reading time: 1 minute
The default setting in PayPal is to NOT send the customer's phone number back to Miva. Why? Who knows; but here is how to fix that.
Login to your PayPal Account.
Go to Profile > Profile and Settings > My Selling Tools > Click UPDATE on Website Preferences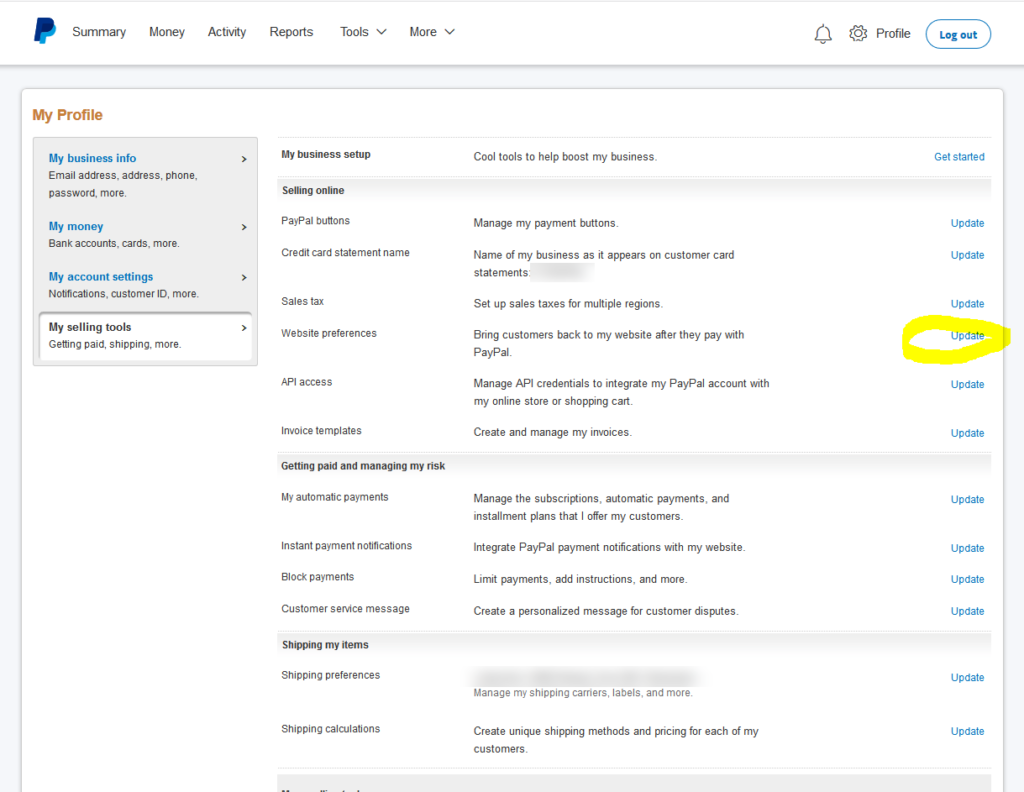 Find "Contact Telephone Number" and make it required then save.

In Miva Admin go to Payment Settings > PayPal Express Checkout tab and make sure "Use Customer's PayPal Shipping Address for Miva Merchant Orders" is checked then update.