Estimated reading time: 5 minutes
When you think of social media for e-commerce business, it's no secret that consumer selling is leading the charge. B2B companies are quick to dismiss social media as a viable channel for their marketing. You don't often hear of a digital marketing agency crushing it on Instagram or a building supply company dominating Twitter.
The truth is, B2B e-commerce merchants can and do find major success on social media.
But social selling doesn't always look the same as how B2C companies are leveraging the same outlets.
Change Your Definition of Social Media
As a B2B company, much of the struggle of using social media marketing occurs because of what they think social media is and how it can be used. The definition of social media goes well beyond Facebook and Twitter. It's not just status updates and photos. Rather, social media is a collection of platforms (websites, apps, and channels) that allow the user base to create and share content.
If you want to find success on social media, you must first change your perspective on what social media can be for B2B e-commerce. In its simplest form, social media encourages content sharing in order to establish visibility and audience connections. With this definition at the core of your efforts, you can find ways beyond Facebook and photos to effectively market your business.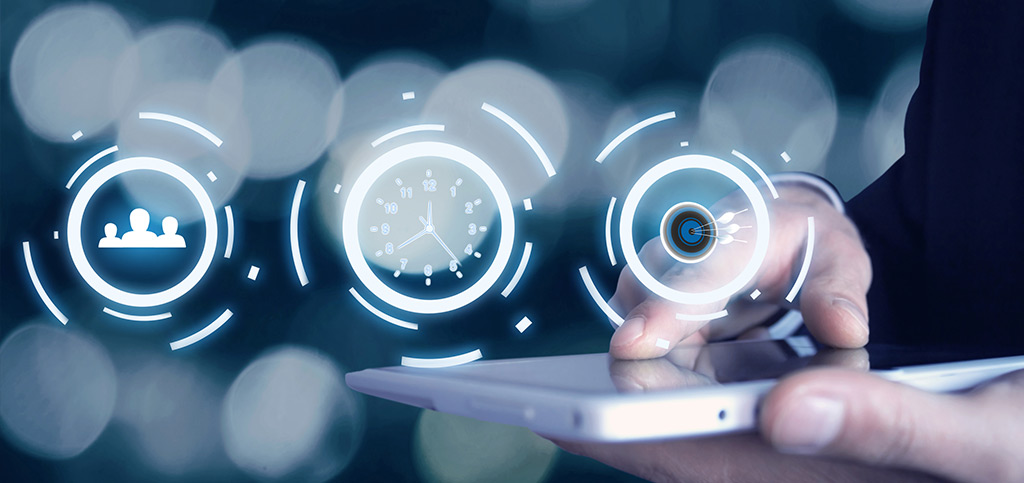 Let's take a look at five highly potent ways you can boost your B2B e-commerce website using social media:
#1 – Tailor Your Content to Audience Preferences
Because you have a much smaller pool to fish in, the strength and type of your content are even more important than that of B2C companies. Your content will gain much more recognition when you tailor it to your audience rather than providing self-serving messages.
Even uninteresting industries like banks and insurance have found that talking about what their audience likes grants them access to a wider scope of buyers than focusing strictly on business.
Put your content to the test. Ask yourself: "If I didn't work for this company, would I still be interested in this post?" If you answer no, your content might need a makeover.
#2 – Pay for Advertising
It's hard to rise above the noise on social media since many businesses have some form of social selling strategy. It's even harder for B2B businesses to get noticed because they have a much narrower audience.
But this can also work in your favor if you're paying to promote your posts. Ads on social media are generally inexpensive, plus you can tailor your audience segments so that your content has a better chance of reaching the right people.
You can set your budget to meet your needs, rather than paying for fixed-fee advertising that may or may not hit the mark. Sites like Facebook and Instagram offer in-depth analytics so you can track your progress every step of the way.
Paid ads can help your content reach more people, especially if your following and engagement are low. The more people see you, the bigger chance you have of connecting with the right ones.
#3 – Use Social Media for Lead Generation
B2B sales often result in a longer buying cycle, so nurturing your leads is critical. Social media is a great tool for lead generation that can place leads into your funnel so you can continue the conversation.
Facebook, Twitter, and LinkedIn dominate lead generation on social media. In fact, a Hubspot report shows that 74% of respondents claim they use Facebook for professional needs. LinkedIn suggests that about 55% of businesses look for vendors and products on social media.
If you want to boost your lead generation from social media, you must design your content to make it happen. Make it easy for them to find your website online. Encourage them to click through to your site, sign up for a newsletter, fill out a form, grab a free e-book or other high-value content – whatever it takes to continue building your list of prospects.
#4 – Don't Pursue Every Platform
Some social media sites are just better than others for B2B selling. Content Marketing Institute ranks LinkedIn as the best option for B2B, with Twitter, YouTube, and Slideshare trailing closely behind.
However, your business is as unique as any other, so you will need to find your own sweet spot to maximize your ROI.
You'll want to avoid spreading yourself too thin. Trying to be everything to everyone on every channel will only lead to thin resources and social media exhaustion, and you'll end up not doing particularly well on any platform.
If you're brand new to social selling, stick with one or two platforms in the beginning. You can grow and scale your efforts in the future as you become more confident with your marketing abilities and understand which platforms will give you the best ROI.
#5 – Use Social Media for Two-Way Communication
Many major brands are relying on social media as an alternative customer service channel for good reason: it's how the audience prefers to communicate.
Social media has enabled a whole new level of two-way communication. Conversations can take place instantly or over time. Businesses get immediate feedback from their users so they can take action rather than sifting through an inbox or phone records.
In short, social media has become a direct link between buyers and businesses, and you should take advantage. Using comments, private messages, and other communications via social media can show your entire audience that you're listening and ready to help.
What Will Be in Your Social Media Strategy?
As a B2B company on social media, consider yourself part of the minority. Social media is deep in B2C businesses, but remember that your buyers are also consumers when they're not at work. There's a strong chance that many of them will also be on social media.
If you're ready to take your B2B e-commerce website to the social airwaves, we're ready to help you. Talk to us today about how you can prepare your website to take on social media like a pro.