Estimated reading time: 5 minutes
Are you feeling overwhelmed with planning your marketing calendar?
If so, you're in good company. Marketing can be a painful process for many e-commerce companies, but trying to develop an entire calendar for the year can be downright scary. How can you be forward-thinking to capitalize on every opportunity? What if you need to change it? How can you guarantee your planning will help you crush your goals?
Marketing calendars can be an incredibly helpful tool when planning your strategy, but they can also be cumbersome, inefficient, and a waste of time if you don't know how to make the most of them.
This guide will help you learn how to leverage a marketing calendar so you can stay on top of your goals and maximize your impact every day of the year.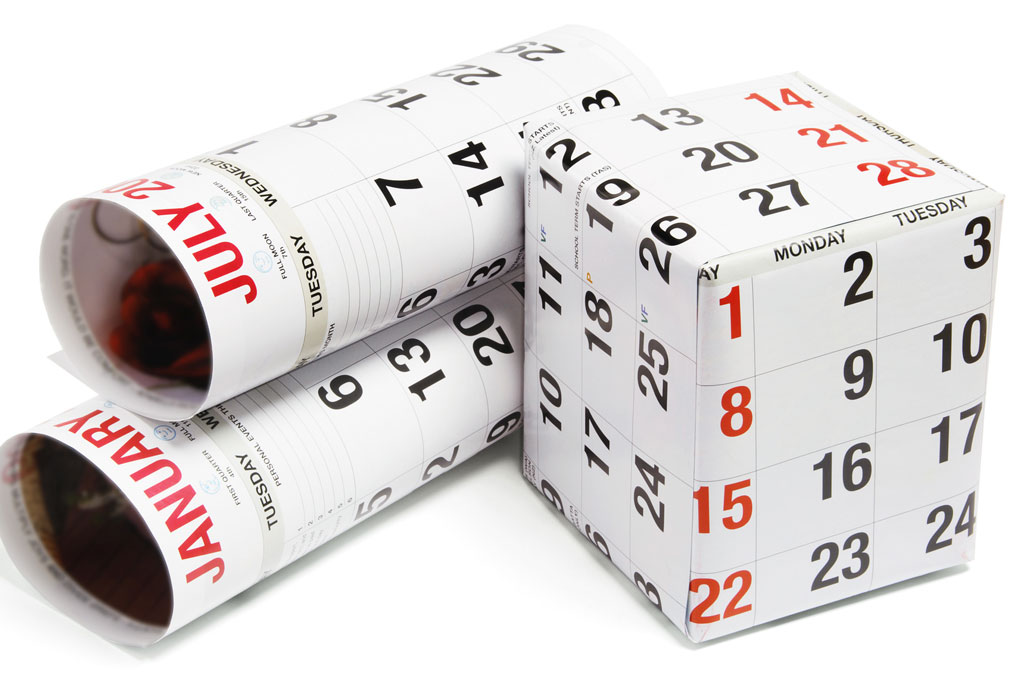 What Is a Marketing Calendar?
It sounds self-explanatory, but a marketing calendar goes beyond mapping out your email campaigns and coupons for the year. A successful marketing calendar is an all-encompassing tool that helps you strategize marketing across all channels based on the typical flow of sales volume in a year.
Marketing calendars can help you stay on top of peak seasons and dips in productivity to always maximize your outreach and bring in sales when they're most needed. They can also help you take out the guesswork so you can stay focused without lapsing, especially in terms of budget, staffing, and planning.
5 Hacks for Planning a Profitable Marketing Calendar
Planning a marketing calendar is a time investment, plain and simple, but it can help you become more profitable if you do it correctly. Follow our top five hacks to creating an effective calendar that will help you increase revenue:
Hack #1 – Map Out Your Selling Cycle for the Year
At what time(s) during the year do you see a spike in your sales? This answer varies from seller to seller, even when it comes to holidays. Review your previous years' sales and try to find when business tends to pick up and when you have low points.
You might design a marketing campaign to increase business during slow periods or maximize revenue during peak times. Knowing your selling cycle can also help you ensure you're sufficiently staffed and can budget for things like payroll, shipping costs, and other expenses.
Hack #2 – Add Every Marketing Channel to Your Calendar
Blogs, social media posts, coupons, email marketing, events – whatever forms of marketing you're doing, you should dedicate a space on your calendar for them.
Many companies find it helpful to assign a color to each form of marketing to make it easier to find items at a glance. You can color code your entire calendar to get a better idea of what's happening at any given moment.
Hack #3 – Assign Clear Roles for Calendar Activities
Tackling an entire marketing calendar alone can be daunting (or downright impossible). If you have multiple people taking part in the creation and management of the calendar, it's a good idea to assign roles to activities to ensure a seamless operation.
Commonly, companies have a chief strategist that oversees everything and divides tasks by type: content creation, execution (such as scheduling the emails or posting on social media), analysis, and technical elements (ie website maintenance).
Your hierarchy may look a little different, but the main goal here is to ensure each person understands their unique role and sticks to it to make the best use of your time and budget.
Hack #4 – Choose Your Calendar Tools Wisely
If you do a quick Google search for 'marketing calendar tools,' prepare to be inundated with options. There are TONS of choices out there, and they each work a little differently.
This might seem like a good thing, but truth be told the majority of calendar tools out there are not made for marketing purposes. Even bare-bones calendars that offer endless customization often lack in seamless collaboration and flexibility.
The best marketing calendars, especially for teams, will allow collaboration, user-based roles, mobile capability, and ways for you to customize it to your needs. Try to avoid using multiple tools, as this can bog down the process and become a time suck. Keep it simple but effective.
Hack #5 – Learn the Content Creation Cycle
Some types of marketing content take longer to create than others, which is why planning your efforts well in advance can help you realize how much time you need to get a project underway.
In general, your content will undergo a three-step process: the Creation phase, the Publishing phase, and the Results phase. It's up to you to find out how much time to devote to each so you never miss an opportunity.
For example, think about how long it takes to create a blog post versus an email drip campaign. You might be able to knock out a blog post in a couple hours, but an email drip campaign takes much longer. You also need to plan how each part of your marketing relates to each other (eg will a link to your blog post be in an email?) so you can ensure seamless execution.
When planning your marketing calendar, you should not only set publishing dates, but also when the content creation phase should begin and end. Each piece of content you create should have enough time to go through a final editing and fine-tuning process so nothing goes out half-baked. In addition, you should set aside a specific date or period to gauge the results of your marketing so you can identify any errors or mistakes and learn from the impact you created.
Is a Marketing Calendar Worth the Effort?
Even if you don't have a fancy marketing calendar tool to guide your every move, having some form of annual planning can help you stay ahead of the curve and put your marketing into action at the right time.
Also, keep in mind that marketing calendars are living things. Once you create your annual plan, make sure you continue to look ahead, tweak, and refine as needed to give you the best chance of succeeding.
Got questions? We're always happy to help. Feel free to reach out anytime for help in planning your e-commerce marketing calendar.