Estimated reading time: 5 minutes
As a business, you think highly of the content you produce. You spend time, money, and effort creating a content vehicle that will drive you to your goals. You know you have something great to offer others – but will they agree?
No one wants to think of their content being "spammy". It's the ultimate digital sin that can make you lose customers faster than you can count. Regardless of how you feel about your blog posts and emails, you must ask yourself:
Is the message I'm sending beneficial to my audience, or is the message I'm sending beneficial to my business?
There is a difference, and businesses must be able to recognize whether their content is serving the right purpose for the right people.
In fact, you may be producing spammy content without even realizing it! Even if you're creating content with good intentions, you could still be sending all the wrong signals to your audience.
Knowing the difference can help you differentiate yourself as a thought leader and expert rather than someone who's only in it for keywords and SEO.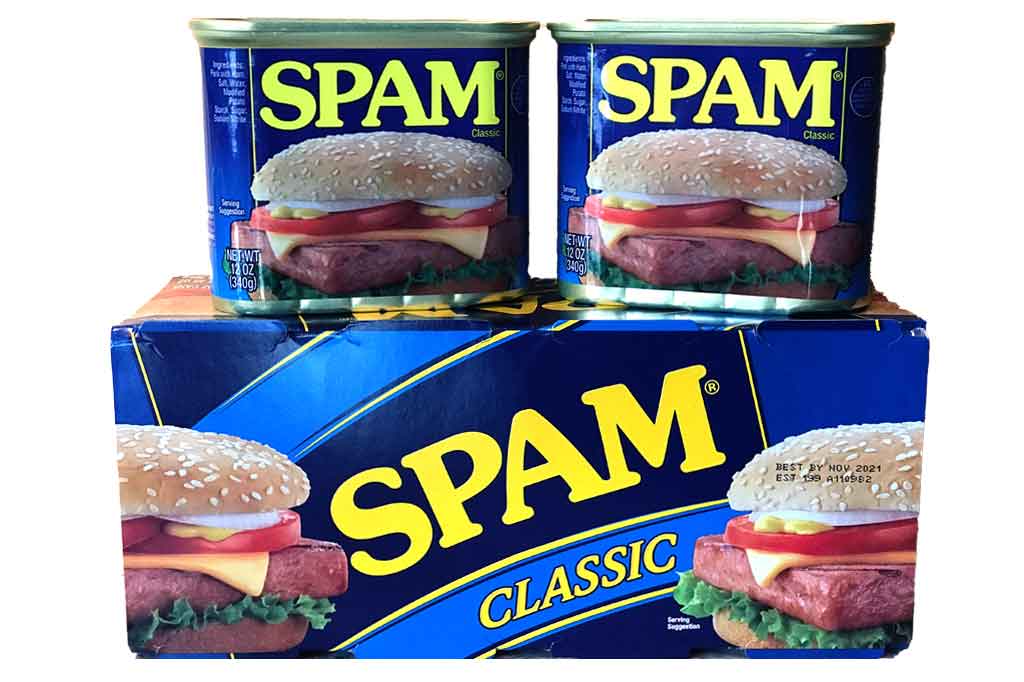 So, how do you tell if your content is king of Spam City? Put it to our four-step test to make sure you're delivering value to your audience and not just yourself
Step #1 – Are You Guilty of Keyword Stuffing?
Keywords are essential to SEO and used to be one of the most effective ways for websites to rank, but keyword stuffing can be SEO suicide. This practice is when you plant specific keywords in excess to attract the attention of search bots, since keywords are how search engines understand your content.
But using them too often or incorrectly can actually have the reverse effect.
It's easy to cram too many keywords into your product pages and descriptions (especially if you're going by what you've seen on other websites!). It's logical enough: you add a swarm of keywords into your product descriptions and category pages so that search engines know how to rank you.
But using them too frequently and in an unnatural way is likely doing more harm than good.
For starters, keyword stuffing is self-serving. It does nothing to add value to the user experience and may end up adding confusion in the process. And given how common and overused keyword stuffing has become, it's obvious to users what you're trying to accomplish.
Worst case scenario, it could imply that your products don't rank well because they're good, but rather because you know how to manipulate search engines.
Step #2 – Do You Have Duplicate Landing Pages with the Same Content?
Landing pages are one of the most common tools for engaging specific audiences and driving revenue. They're ultra-targeted and focus on one specific action, which can do wonders for increasing sales and generating leads.
But each landing page should be unique, with its own set of copy, call to action, images, and other content. E-commerce websites will often have duplicate landing pages, meaning the URL to each landing page is different but the content is the same.
If you follow Google's rules, you already know that duplicate content is an internet no-no. Think of it as plagiarizing yourself: nothing good comes from plagiarism, which is why each website page needs to have its own unique content.
If both versions of the page are indexed and there is no canonical meta tag, then search engines won't look favorably on either page.
Again, duplicate landing pages are more self-serving than value-adding. There's no reason that affects the user experience for e-commerce stores to have more than one of the same landing page. Rather, it's all internal, which by definition, could be considered spammy.
Step #3 – Do You Have Redundant Categories that Serve No Purpose?
Similar to keyword stuffing, you want don't want to create redundancy in your e-commerce store that can cause confusion. You might think you're doing yourself a favor in the SEO department, but all you're really doing is complicating the user experience. Similar categories with the same content don't do your buyers any favors.
In today's era of short attention spans and the need for immediacy, succinctness is key. You don't need an overwhelming number of categories to show off your products. Instead, opt for categories that are truly different from each other and choose high-value keywords that will help you appeal to both human and digital audiences.
Step #4 – Is Your Cross-Link Strategy Obviously Targeting SEO?
Internal and external links alike are powerful SEO boosters. Links are strong signals to search bots that your content is important enough for other pages to link to, which fuels the idea that link-building is a major player in SEO.
As an e-commerce store owner, you should most certainly be linking to your own internal pages. But these links should be placed in a natural context, never forced. More importantly, the links need to add value to the user experience.
It's not a matter of linking for the sake of linking. When this happens, users that click on your links aren't getting any benefit from it, and it could alter their perception of your company.
If you choose to cross-link to other products or categories, make sure you're doing so from a user's perspective. Your links should ultimately provide helpful information that will improve the buyer experience.
When you can add value with each link, you stand a much better chance of driving revenue than you do when trying to fool search engines.
What to Do if Your Content Doesn't Pass Our Spam Test
After all the time and effort, you put into creating your e-commerce store, the last thing you want to do is botch it with a spammy user experience.
Does your content pass our four-step test? If not, it might be time for an overhaul. You can make a few simple edits to your product and category pages to eliminate spammy signals that could be harming your reputation.
If you need help getting started, reach out today for a consultation and we'll help you start prioritizing the right SEO elements that will help you rank better than cheating the system ever could.