Estimated reading time: 5 minutes
Links are powerful SEO juice for e-Commerce websites. There's an art to creating a strong link architecture and leveraging internal and external links to get the most from your efforts.
This mini guide covers some of the basics of link building that you can put to work today.
Importance of Link Building in SEO
Links are one of the top SEO ranking factors Google uses to rank your website. As you know, SEO is critical for e-Commerce success in growing organic traffic and sales. The more organic visitors you receive, the less you have to spend on paid marketing and advertising.
The way we use links for SEO purposes is an evolving landscape. It's important to keep your finger on the pulse to know how to plan your linking strategy for the biggest impact at all times.
There are two different types of links: internal links and external links. Let's explore some of the best practices to apply to both sides of your link building strategy.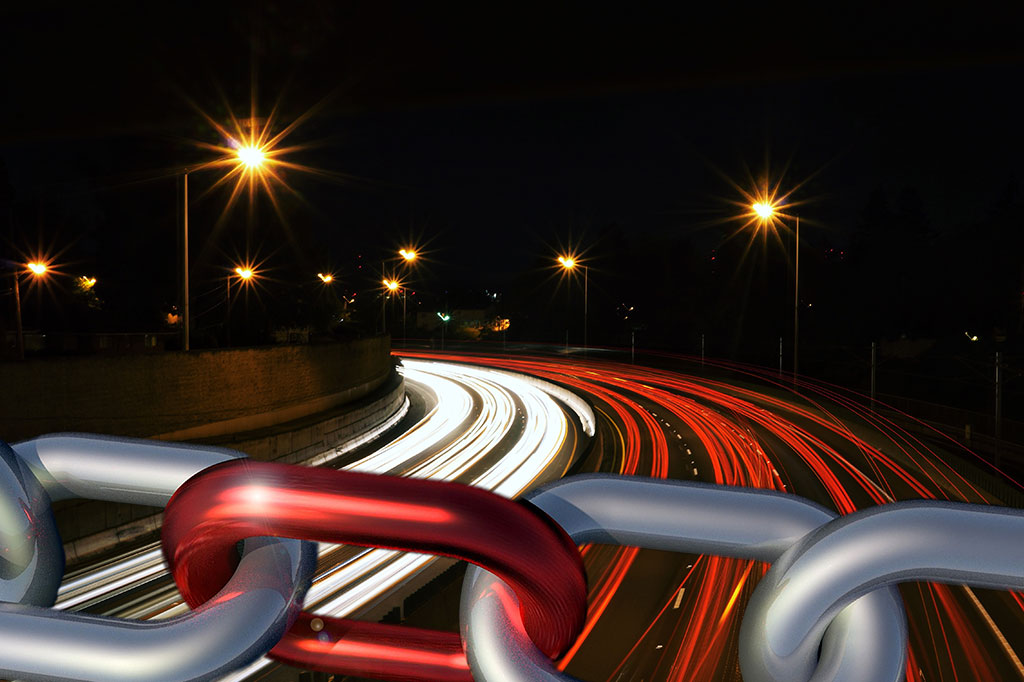 Internal Link Building Best Practices
Internal links are links that connect to pages or products within your website. This type of link is critical to your e-Commerce sales in several ways:
First, it allows visitors to explore other areas of your website. It tends to keep visitors on your website longer. They can also give you an SEO boost by helping search engines better understand your content.
We've put together the following best practices for internal link building to apply to your own e-Commerce website.
Creating a Link Architecture
Your link architecture can have a lot to do with navigation ease and creating a user-friendly experience.
To start, create category-level linking so visitors know what to expect when they click a link. It's the easiest way to keep your content contextually relevant and helps to improve site navigation.
Breadcrumbs
Breadcrumbs simplify navigation by letting visitors know where they are on a website. The path from the home page to the page they're on is displayed in a linear fashion and allows users to click on any page in the navigation to retrace their steps. For e-Commerce websites, it looks something like this:
Home Page > Parent Category > Subcategory > Product
Blog Posts
If you have a blog on your e-Commerce website (which hopefully you do), you should leverage your real estate by including relevant internal links within your posts. For example, if you are writing a product review, you can include a link to that product on your website to increase sales.
External Link Building Best Practices
External links are believed to be more powerful in SEO, in part because they're not as easy to come by. Any website owner can give themselves internal links, but external links are largely given by outside sources, which helps to increase their value.
So how do you go about acquiring these coveted, highly valuable external links?
Here's a hint: focus on the quality of the links, not the quantity. Here's where you can share your links outside your website that can help you boost your sales:
Guest Blogging
If you're an avid blogger, you should know you're not limited to posting on your website's blog. Many other blogs and websites accept guest contributions to keep their own content pipeline full and will be more than willing to allow you to share your thoughts.
Search for websites related to your industry and target audience, then reach out to see if they accept guest blog submissions. Once you get the green light, you can write a blog post tailored to the website's audience and drop a relevant link to your website or product.
Guest blog links come in two forms: dofollow and nofollow. Dofollow links will be indexed by search engines and can do you a favor in the SEO department. Nofollow links are not indexed by Google and will not affect your rankings, but users can still click on them to be taken to your website.
Before you accept a guest posting opportunity, make sure you're posting on a reputable site with users related to your services. There are tons of shady blogs out there with low quality scores, and having your link associated with such a site might do more harm than good.
Influencer Marketing
Using influencers to promote your products is an easy way to increase internal links. Influencers usually have a captive audience that trust them for product recommendations and can drive qualified traffic to your website.
Using influencer outreach can take some time and effort, but the resulting sales can be well worth it. You can reach out to bloggers and online promoters to share reviews, unboxing videos, or other information. Similar to affiliate marketing, your influencer will receive a portion of any sales they're responsible for.
To get started, you can partner with an influencer platform or agency, or source your own influencers to promote your goods.
User-Generated Forums and Review Websites
Websites like Quora or Reddit are popular places to find people actively searching for solutions you offer. Links here are typically nofollow (so no SEO value), but they can be highly targeted. You're putting your products in front of people who are most likely to buy them.
Review websites can also be powerful for link dropping. Using impartial websites like TrustPilot or Product Hunt can help to instill trust in your brand while generating organic website traffic.
To get started with either method, first make a list of websites you want to post on. Each one will have their own set of requirements, so make sure your content aligns with their specifications. Once a review is posted, feel free to share it on your social media channels for increased exposure.
Manufacturers
Unless you are the manufacturer, getting your site listed on any brand name you carry is a great way to obtain high value backlinks. Sometimes manufacturers have a simple dealer listing or more often they have a dealer locator section. Make sure to submit your site with them and always ask if a mention with link on their site is an option.
What's In Your Link Building Strategy?
Link building is full of moving parts and can seem complicated to master. Changes in SEO and search algorithms only complicate the process further. The good news is you don't have to focus on every component at once.
It's best to get your internal link architecture situated before you pursue external links. If your internal links aren't user-friendly, your external links will be mostly wasted.