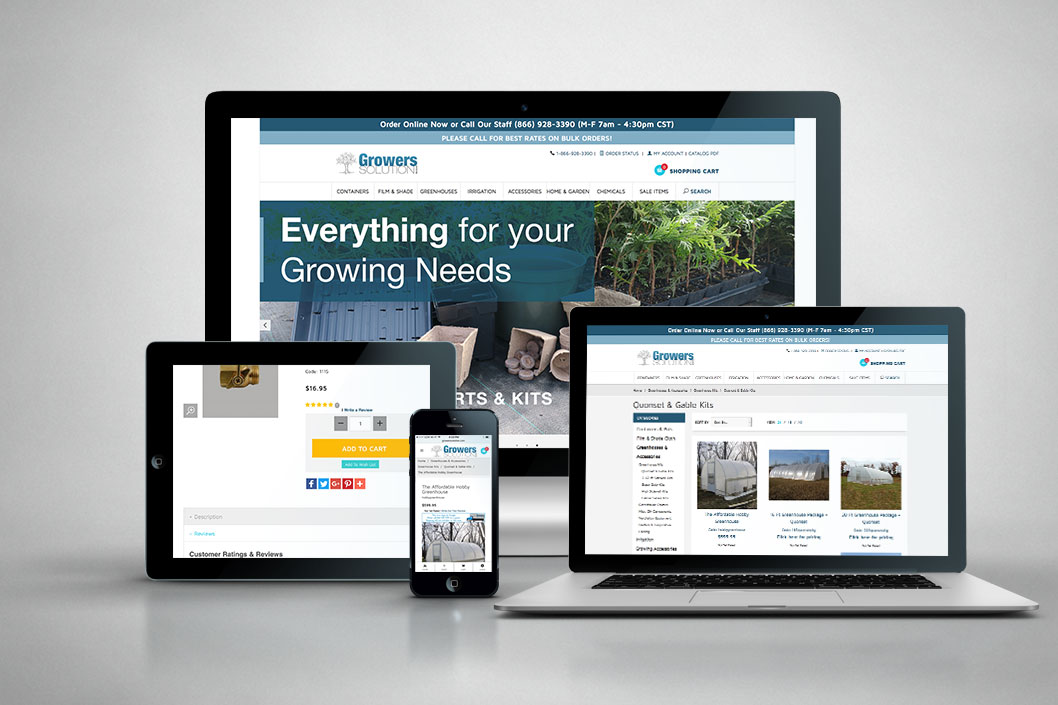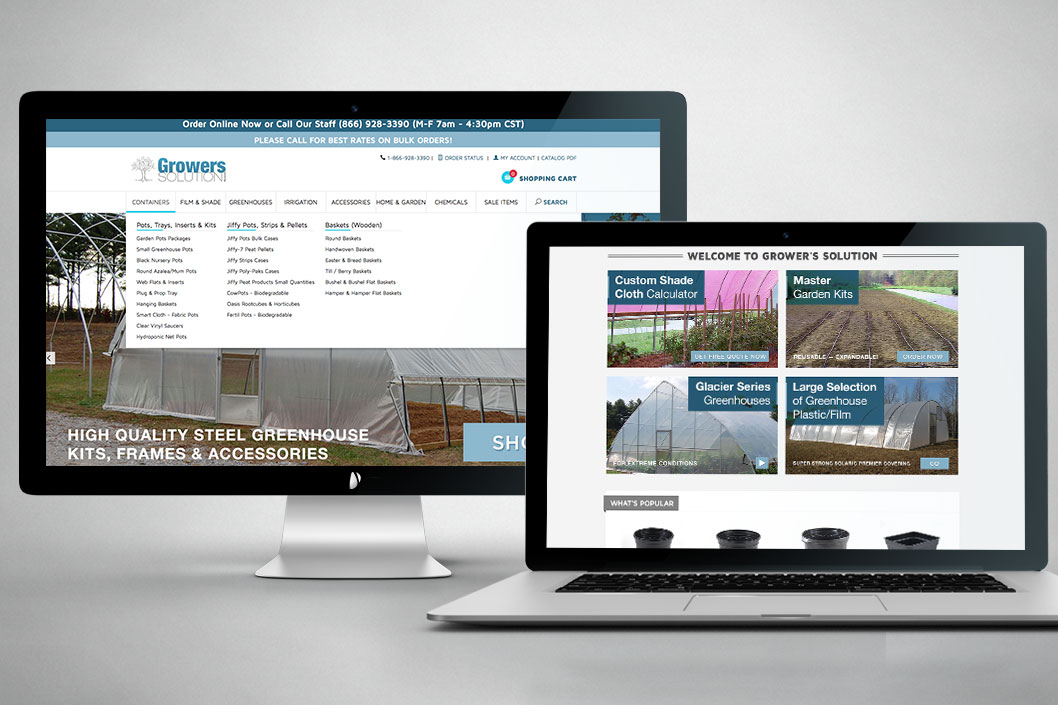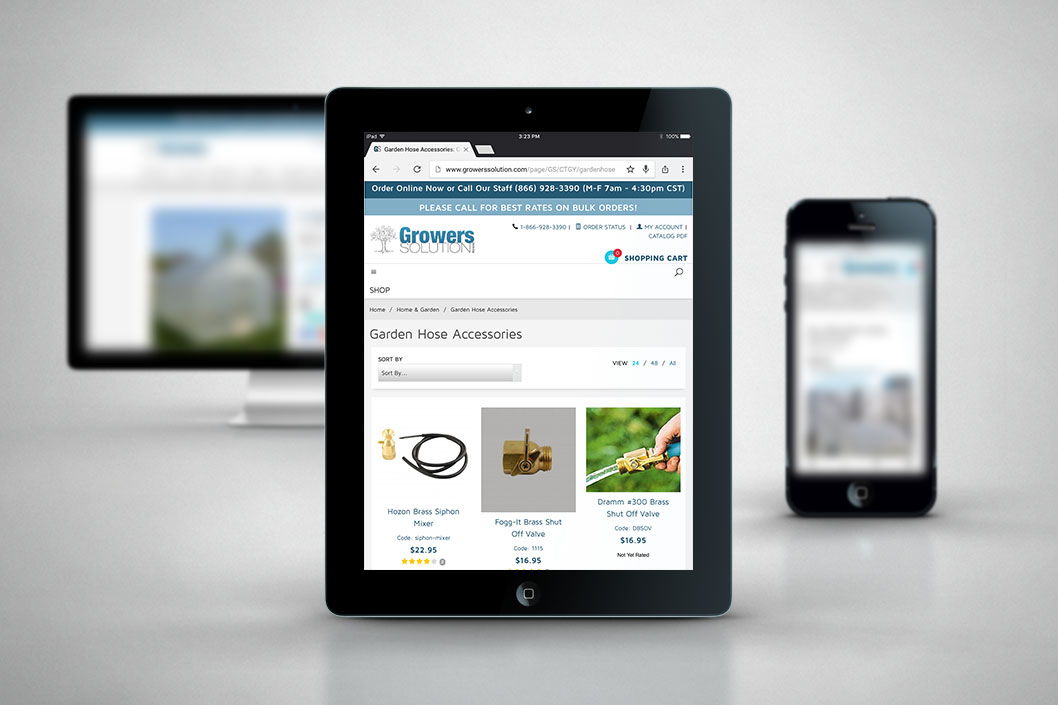 Miva Ecommerce Customization & Development
Growers Solution came to us in need of a totally overhauled modern site – the decision was made to base the build on a responsive Miva ReadyTheme and customize from there.
We removed a large number of 3rd-party modules and replaced them with either built-in functionality or custom coding, to reduce site overhead and minimize potential future update issues.
A custom shade cloth calculator was  developed per client specifications, which generated over 30K in sales within the first month of launch! Revenue site-wide increased over 300% compared to the same time period the year prior.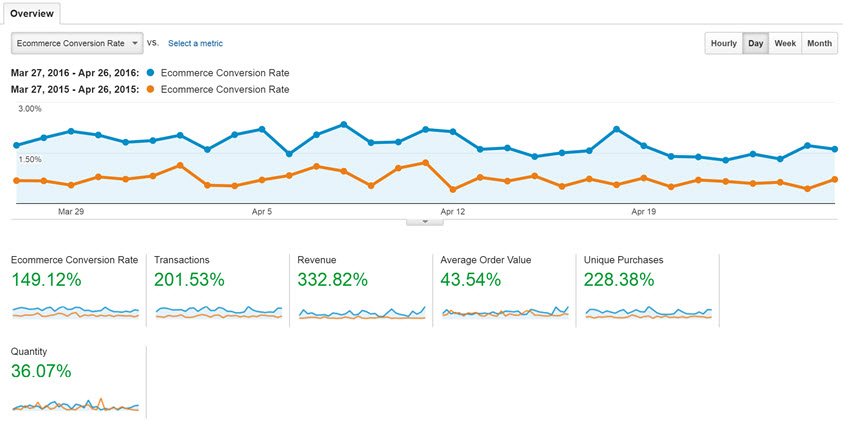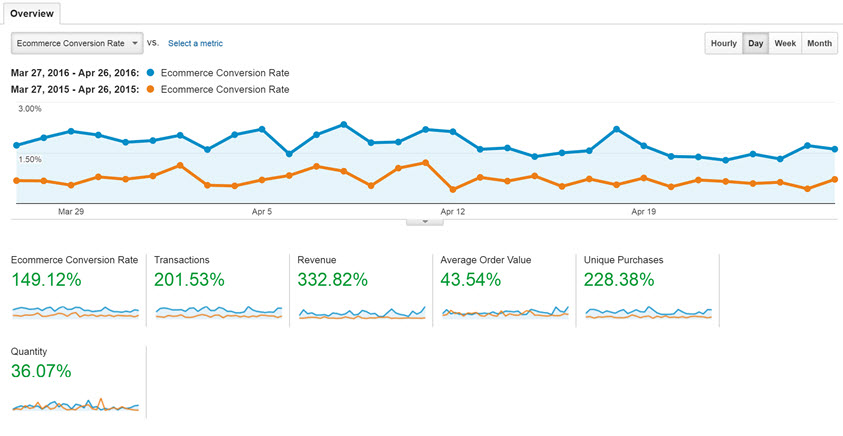 Miva Customizations:
Custom Shade Cloth Calculator
Automated Feeds
Product Reviews & Ratings
Newsletter
Social Sharing
Rich Snippets
Google Analytics
Tracking Snippets (Multiple)
SmartTabs
Much More…